'Southern Charm': Austen Kroll Insists He Didn't Have a 'Threesome' in the Infamous Video (but He Did Sleep With Someone)
Wait … what? Austen Kroll from Southern Charm revealed that the infamous "threesome" video that haunts the series isn't what it appeared to be.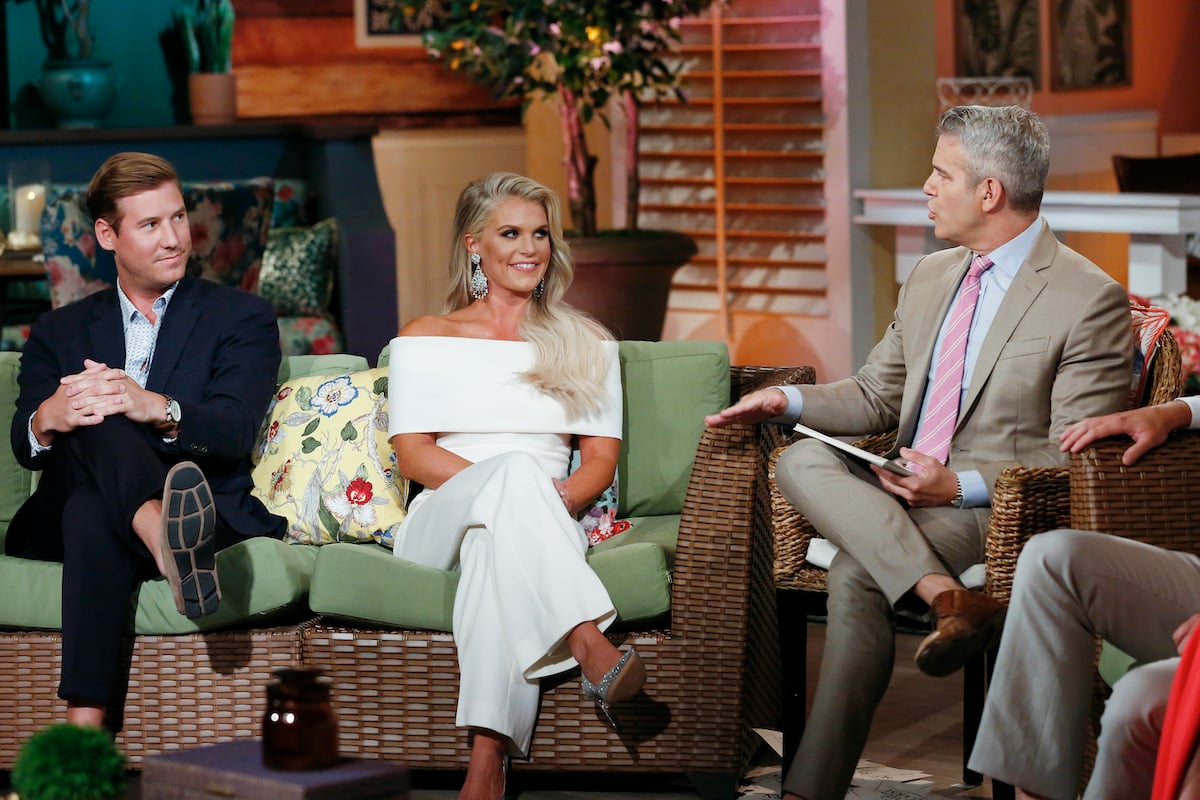 Kroll was busted on video having a romantic interlude with what appears to be two women. Former girlfriend Madison LeCroy had the dubious honor of capturing the video footage when she walked in on Kroll in a compromising position.
And while the video is always referenced as Kroll's threesome, he said he never slept with the two women in the video. The video reared its ugly head when Kroll appeared on Watch What Happens Live with Andy Cohen. A viewer asked about the double standard that dogs the series as the men called LeCroy derogatory names, but Kroll didn't receive the same treatment when it came to the video.
The video was never a threesome, Austen Kroll insists
Kroll first wanted to address the name-calling, sharing that he too was called a slew of negative names. "That's ridiculous first off," Kroll scoffed during the WWHL After Show. "Because I got called a whole number of things. I can't believe someone out there thinks that for one second that I wasn't called every name under the sun when that threesome thing happened."
"Which was never a threesome, Andy," he continued. "It was just click-bait. And so for Madison to be doing that when she claimed to love me or this or that. Like that's a different scenario than that."
Host Andy Cohen looked totally confused. "It was click-bait?" Cohen questioned.
"Yeah … yes, I didn't have a threesome Andy," Kroll said. Meanwhile, the WWHL audience bursts into laughter. Cohen hears this, telling Kroll the audience did not believe him.
Austen Kroll admits he slept with someone
Kroll said it's fine if they don't believe him because he didn't have a threesome. But Cohen says what about the video of Kroll in his boxers? "Oh yeah, man that was incriminating for sure," Kroll admitted.
"I didn't say I didn't sleep with someone," he added. "I said I didn't have a threesome."
The couple moved past the video and LeCroy said Kroll was someone she couldn't walk away from. "He's something I cannot stop. We just have a good time together, and it's hard to convince everyone that this is your relationship when they are looking from the outside," she told People TV's Reality Check.
"It's just hard not getting it right," she continued. "We care about each other a lot. He's been my best friend for a year-and-a-half, even though we've done a lot of messed up things to each other. We try to find ourselves back where we always end up. We just take it day by day."
And while the couple tried to move forward, the romance sputtered and was splintered. Season 7 of Southern Charm ended with the two at each other's throats during the reunion. Craig Conover continuously called LeCroy "trash" and Kroll got to the point of being in tears over the severed relationship.