'Southern Charm': Austen Kroll Throws Shade at Patricia Altschul's Business and Ignites a Feud
Austen Kroll of Southern Charm is throwing shade at Patricia Altschul. The Bravo stars went back and forth on social media making fans witness of their exchange. Kroll has been finding success with his beer and took the opportunity to take a jab at Altschul's caftan's venture. Things took a turn when they brought Madison LeCroy into the conversation.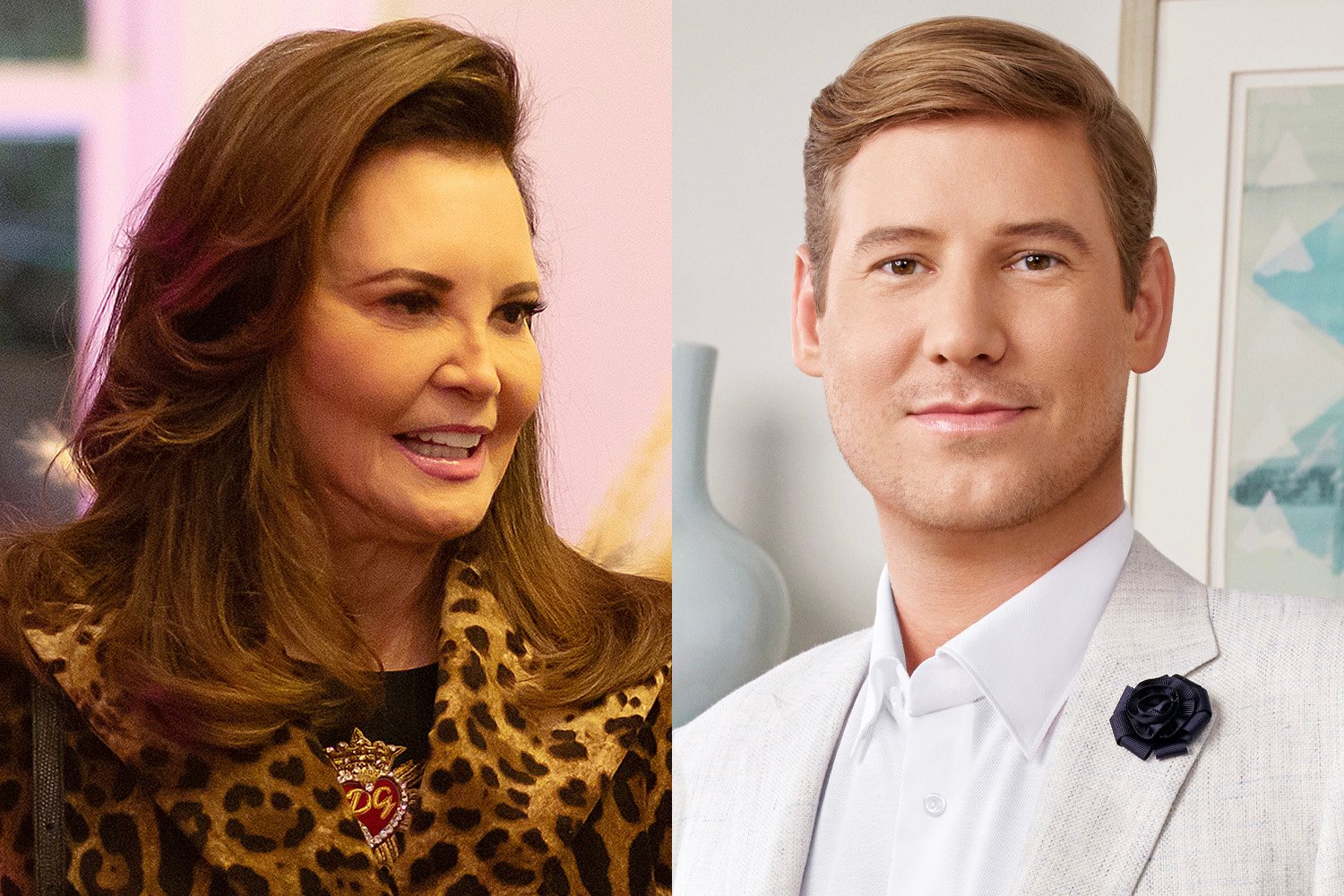 Why did Austen Kroll shade Patricia Altschul?
Kroll has been allegedly developing a beer he is calling Trop Hop and has highlighted his efforts on Southern Charm. The reality TV personality recently posted on Instagram an update on his venture. Kroll is happy that his dream is becoming a reality after all the time he has put in.
"It's pretty awesome to see my little pipe dream with Trop Hop come to fruition in such a cool way," Kroll posted. "It's now available in package and draught in all of the Charleston area and beyond."
He asked fans to allow him time to continue to expand the availability of his beer. Co-star Shep Rose congratulated him on his efforts by saying how "very proud" he was of his "success."
"Honestly very proud of my friends' success. Austen, Craig Conover, and I are very close and we bicker but the support is unwavering," Rose replied. "One day we'll be floating in a Caribbean ocean old and gray and laughing our a** off. I mean, we already do that and I'm the only one who is grey."
When a fan replied saying that they were glad Kroll was "not just slapping [his] name on something to peddle it as many Bravolebs do," the response was a shade to Altschul.
"No ma'am, no dogs faces on oversized pieces of fabric here," Kroll replied.
The feud heats up
Days later there was another post that received a lot of attention. Bravo shared a post about LeCroy and Kroll and Altschul chimed in. It was after a fan said they couldn't stand LeCroy saying that she only used Kroll to get on Southern Charm.
"Not true," Altschul corrected the viewer. "I tried for years to get her on. She was at many Southern Charm events invited by me."
Kroll saw the exchange and added, "And ultimately on the show because of whom?"
Altschul replied to Kroll saying that she finally convinced LeCroy to join the show but the Top Hop founder was not having it.
"I'm legitimately laughing out loud thinking about this conversation," Kroll replied. "Come on the show and wash my hair, I swear it'll be different than Thomas and Landon and Cooper and Kathryn and Ashley."
Austen Kroll wanted Cameran Eubanks to return
One Southern Charm star that didn't return for season 7 was Cameran Eubanks. The Real World alum left before filming amid rumors her husband had cheated on her, something Eubanks denied completely. However, Kroll feels like she shouldn't have left and returned to the show to clear things up on her own.
"I thought that Cam would have wanted to potentially come on and set the record straight, you know?" he told Us Weekly. "I can't tell if I'm like, 'Why didn't you do that?' Or, if she's like, 'I don't give a s**t what y'all say about me.' So, I don't know if I should, like, applaud her or think that she played it wrong."
Southern Charm airs Thursday nights at 9 p.m. ET on Bravo.