'Southern Charm': Cameran Eubanks Grows Increasingly Frustrated With COVID-19 Response
Cameran Eubanks from Southern Charm is extremely upset with the lack of response to COVID-19 (coronavirus) in her home state of South Carolina.
As most states have issued a "stay at home" order, Eubanks is furious that Governor Henry McMaster is not ordering residents to stay at home. She posted an image of a hurricane peppered with images of the coronavirus heading toward South Carolina. Eubanks also tagged her state's representatives too.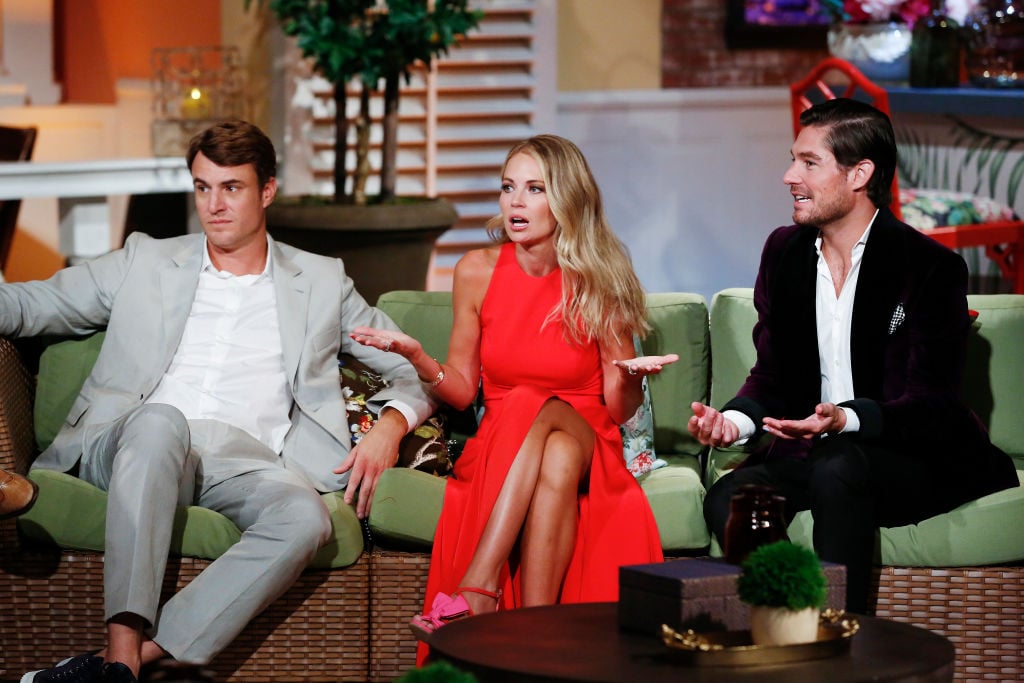 "Repost @the_southern_pagoda DOES THIS MAKE MORE SENSE @govhenrymcmaster? 6 new DEATHS today! Numbers keep going up!! Time to act is NOW!!! @[email protected]," she captioned the photo. Kyle Cooke from Summer House thanked her for sharing. "Thank you for posting," he responded. "NY lost about 1,100 lives in the last 24 hours. There are still 8 governors failing to lead and shut down. God bless you guys!"
She's in disbelief her government is not shutting everything down
Eubanks shared a news headline begging Americans to stay at home for at least a week. "@govhenrymcmaster what in Gods name are you waiting for?!? Surgeon General Jerome Adams said 'The next week is going to be our Pearl Harbor moment, it's going to be our 9/11 moment, it's going to be the hardest moment for many Americans in their entire lives. And we really need to understand that if we want to flatten that curve and get through to the other side, everyone needs to do their part.'"
She also took to her Instagram story to re-emphasize her disgust. "While I'm on here let me say it again, let me scream it from the effing rooftops," she said. "Governor Henry McMaster, what's going on? What are we waiting for?"
"We are one of I think seven states now left in the United States of America that have not issued a mandatory stay at home order," she continued gesturing in disbelief. "Honestly, I get speechless when I think about it because it's like all the common sense has just been thrown out the window. And for those that want to compare this to the flu, the CDC estimated that in 2018 2019 the flu killed approximately 34,200 Americans."
COVID-19 is more dangerous than the flu
Eubanks continued by adding, "The epidemiologist and scientists are predicting that the coronavirus is on track to kill 200,000 and they are saying that is an optimistic estimate."
"Some models show it in the millions," she added. "So for those people wanting to go to Lowe's to get flowers to plant in their yard. Or you're bored at home and you wanna get out of the house and wanna go to Target or Walmart. You are literally helping kill other human beings. And does that sound extreme? Yes, it does. And I want it to sound extreme because it's the mother-effing truth."
Eubanks then shared screenshots of other people who are just as frustrated. One person posted about people having "quarantine buddies" where people house hop. She also shared a Change.org petition urging McMaster to shut down the state. Eubanks also posted about how nurses are reaching out to her and sharing their stories dealing with the virus. She wrote over the post, "If you think this is a big conspiracy please unfollow me. Utter stupidity. Do y'all think the hundreds of nurses writing me are lying???"