'Southern Charm': Cameran Eubanks May Have Found Craig Conover and Austen Kroll's Love Child
Cameran Eubanks from Southern Charm may have just found Craig Conover and Austen Kroll's love child in Miami. Well … she actually found someone who looks remarkably a lot like the Charmers.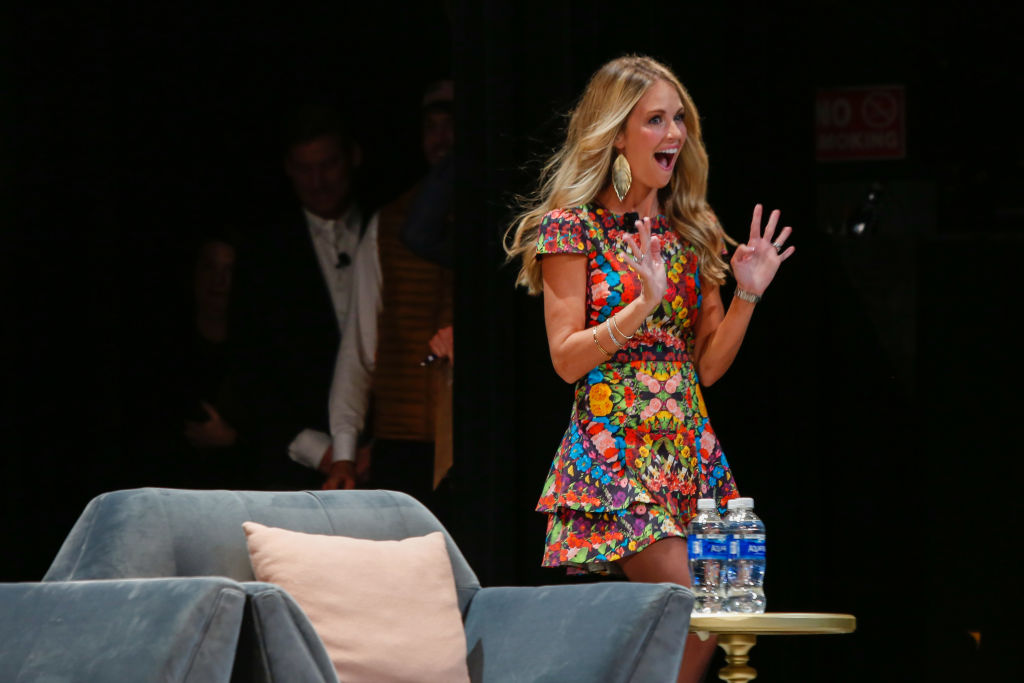 Eubanks is clearly joking, but someone found a photo during a trip to Miami that looks seriously like a combination of Conover and Kroll. Now fans can't "unsee" this, plus the individual in question is also in on the joke. Eubanks shared the photo to Instagram along with a comment. "Jerry just texted this. He was walking down the street in Miami and saw this pic. Looks just like the love child of Austen and Craig. Tell me you don't see it. 😝EDIT. I have found this man, his name is @rob_robs and he is a model," she wrote.
The person in the photo looks like he could be Conover's twin. Or Kroll's. Or a combination of the two. Even the "love child" in question, Robbie Smith is in on the joke and played along.
Dad? Son?
Robbie Smith is a performer and actor. Once Eubanks found Smith she followed him on Instagram. Shep Rose commented on Eubank's thread that Conover and Kroll adopted. Smith then joked and thanked Eubanks for finding his dads." Oh man!! I've been looking for my dads for 30 years! Thanks making the connection," he wrote. Adding, "This is a @officialmauryshow segment waiting to happen."
Then Kroll saw the post and added, "@rob_robs son!?" Smith replied, "@krollthewarriorking DAD?! 😭" One person hilariously added, "[Robbie Smith] you've probably always wondered why you like pillows and beer so much. Now you know why. #cantfightthosegenes."
Other fans could completely see Conover in the photo but some didn't see Kroll. "I thought it was Craig, too, and had to do a double take 😂," one person wrote. "looks like Craig to me also. I don't see Austen ??" another added. One person thought the photo looked more like a combination between Whitney Sudler-Smith and Conover too.
Smith's friends even see it
Smith shared a headshot last February and now his friends and followers are seeing the uncanny resemblance. "Haven't yet shared any of my new headshots, so… here's one. @tedelyheadshots killed 👏🏻 it 👏🏻," he shared. One person tagged Eubanks in the thread. "this is him!! 😄," the person wrote.
"Do I still look like their love child?" Smith wrote. One person suggested that Smith be added to the Southern Charm cast too. "it's uncanny! @bravoandy  @bravotv please get him on @bravosoutherncharm! 😊😊." Smith agreed that a side by side comparison would be a good idea and people seemed to agree.
Smith also shared a video to his Instagram story thanking Eubanks for connecting him to his dads. He joked about how it's been 30 years of just wondering and waiting and asked for people to respect his privacy in this moment of joy. Eubanks shared the same video to her Instagram story too. Smith added that he paid up the "wazoo" for the photo that Eubanks found too and now sees how it paid off.