'Southern Charm' Cast Friendsgiving Includes Craig Conover, Paige DeSorbo, Naomie Olindo, and Austen Kroll
The Southern Charm cast came together for a "Friendsgiving" that included an interesting mix of new couples, ex's, and newly single cast members.
Shep Rose shared a group photo to Instagram which had fans buzzing about how the group included the return of Naomie Olindo, who broke bread alongside ex-boyfriend Craig Conover and his girlfriend Paige DeSorbo from Summer House. A newly single Kathryn Dennis joined the group, plus Austen Kroll seemed to attend the meal single and sister Katie joined the friends.
'Southern Charm' cast could be filming the dinner for season 8
Conover teased that he has been filming on his podcast so the dinner may be included in the upcoming season. Also, Olindo was rumored to return to the show, perhaps as a "friend." Rose, who appeared to host the meal, captioned the Thanksgiving photo with, "Embrace sunsets. Don't fight the feeling. Good friends, great casseroles."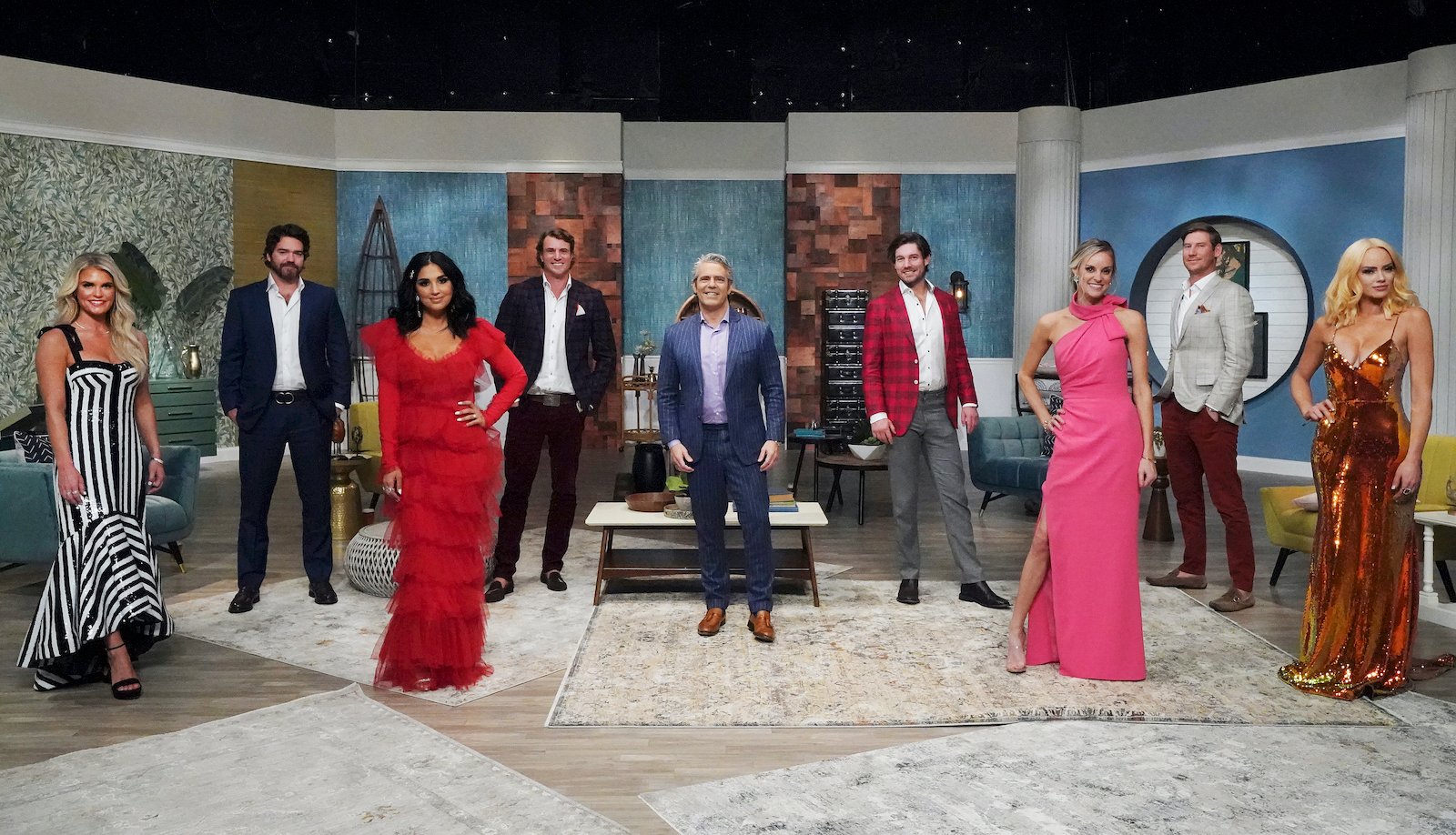 Olindo replied, "Blessed." Fans commented that they were happy to see Olindo return but also wondered how it all worked now that Conover and DeSorbo were together. Olindo later shared a sweet photo with Kroll at sunset. "Just a couple of friends acutely aware of good lighting," she wrote. He replied, "I do appreciate that you tell me to pose when the lighting hits."
A fan couldn't help but ask if Kroll and Olindo were now a couple. "no! More like siblings. Idk who'd be the older one though," she replied.
Some fans wondered about what the cast wore to the dinner
Fans buzzed over the boots Olindo wore in her photo with Kroll. A slew of fans wondered where she got them. "both from Zara!" she shared.
And while fans were into Olindo's boots, other Southern Charm cast members sparked more questions. Leva Bonaparte wore skin-colored leggings and some fans thought she forget her pants. "Leva looks naked from the waist down," one person remarked on Rose's group photo. "Omg I thought leva was naked," another person wrote.
DeSorbo wore shorts and a long overcoat. "Anyone else thought she was pants-less?" one person asked. Another person added, "Someone forgot their pants."
Rose joked back, "But a lot of people remembered them. So a net win."
Kathryn Dennis appears to be solo at the 'Southern Charm' dinner
Quite a few Southern Charm cast members are now single. Dennis and boyfriend Chleb Ravenell reportedly split. She deleted him from her Instagram and an insider said the breakup was amicable. "She broke up with him and they are no longer living together," a source told Us Weekly. "There is no bad ill-will between them."
"Her future husband would have to be this amazing stepfather to her children and be someone who would make a serious commitment to her, and [Ravenell] just wasn't that," according to the source. "They weren't meant to be and even friends of hers picked up on it. She has so much love in her life as is with her little kiddos."
Olindo and boyfriend Metul Shah also split shortly after they moved to New York City. Olindo returned home to Charleston, SC, and to the series after a short hiatus.
Plus, Kroll, who split from Madison LeCroy last season appears to be flying solo too. He dated Ciara Miller from Summer House when they filmed Winter House but the relationship is currently on ice.
RELATED: Southern Charm's Austen Kroll and Craig Conover Reveal Why Filming Bravo's 'Winter House' Is so Different