'Southern Charm' Cast Members Check out the Democratic Debate
The 2020 Democratic debate arrived on a stage in Charleston, South Carolina and a few cast members from Southern Charm were in attendance.
Shep Rose, who often loves to have his own lively political debates on Twitter shared several moments from the debate on his Instagram story. He provided video of the event, but also seemed to really enjoy following one political reporter in particular.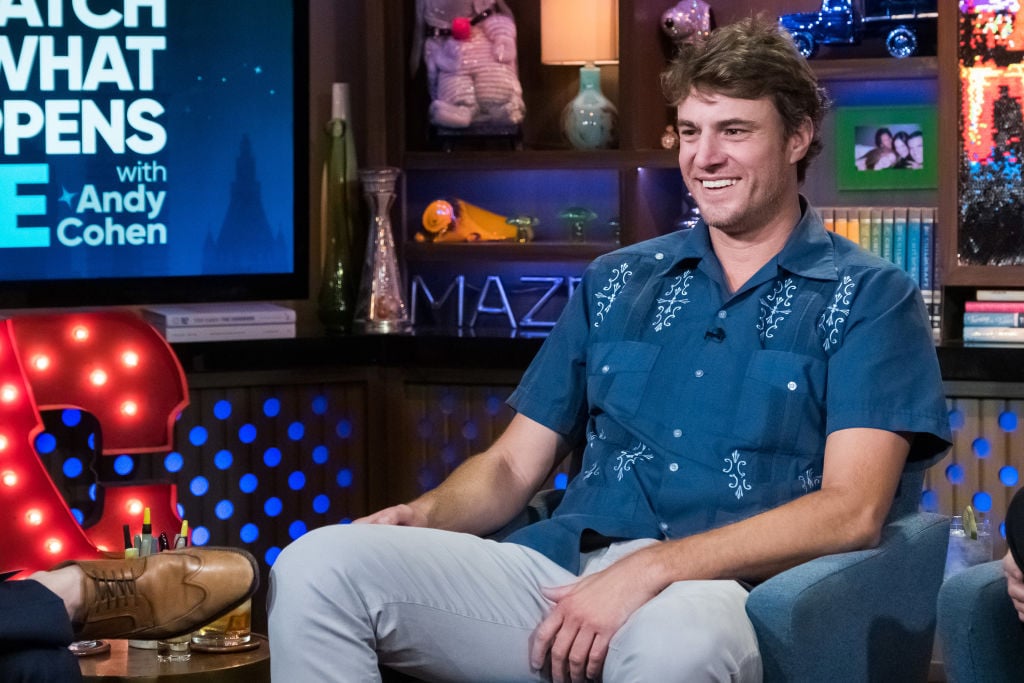 Also in attendance was Naomie Olindo and boyfriend Metul Shah. Olindo shared photos from the event and a post about how she was worried about taking a little heat for attending the debates. The event was held at the Gaillard Center Performance Hall and the Post and Courier reported that Calhoun Street was filled with broadcast tents and technical equipment.
Olindo said it was a 'cool experience'
Olindo shared a few photos and a post to Instagram. "Surreal experience watching last night's #demdebate in real life," she wrote. "I was nervous to post this because some people are w i l d and already sending me mean DMs about what they think my political inclinations are but let the record show I'm sharing this because it was a cool experience, not because I affiliate with any particular party OKAY."
Rose responded, "Was a super interesting experience wasn't it? Definitely an unforgettable night." CNN reports that the Charleston debate "was a frenetic free-for-all, with six candidates all trying to knock Democratic presidential front-runner Bernie Sanders off the course of claiming the party's nomination."
Olindo seemed to have a pretty good seat at the debate too. She shared a photo from a box seat that gave her the perfect view of the candidates and stage.
Rose got busy at the debate
Meanwhile, Rose was busy making observations about the crowd and even one reporter. He shared a photo of the grand theater beforehand. "The site of the debate. Royal rumble," he wrote.
However, once he got into the building he couldn't resist becoming completely fascinated with a child who was reporting from the event. "For all you hard hitting news. The bow tie ads a certain gravitas. Tough little guy." Rose shared a photo of a young reporter decked out in a suit and bowtie ready to do interviews. The young reporter snagged an interview and Rose wrote, "What are your thoughts on recess … of Congress!"
Rose then turned his sights to the debate wondering which candidate he liked best. He then joked about the candidates breaking out into a rumble. "What are the odds of West Side Story breaking out? There's gonna be a rumble … tonight! Definitely not Cats but you never know." He also joked about the jokes on stage adding, "Release the jokes!" Off to the side of the debate, Rose spied someone doing sign language. "Coronavirus has a sign FYI."
Later the kid reporter stopped Rose for a question. "This kid just asked me a question about long division. He knows all my weaknesses!" After the debate, Rose shared his thoughts on Twitter. "This is the crazy thing about debates. It's so subjective. If you think your guy/girl won nobody can tell you otherwise. I was there in the venue. Warren didn't make a dent C. Amy was good though A-. I must say. @PeteButtigieg won the debate though. Biden and Bloomberg got a B-."