'Southern Charm' Cast Takes Care of Whitney Sudler-Smith's 'Broken Wing'
The cast of 'Southern Charm' are helping to nurse Whitney Sudler-Smith back to health.
Whitney Sudler-Smith from Southern Charm is on the mend after undergoing rotator cuff surgery. He shared in October he was about to have the procedure while visiting with his father at a football game.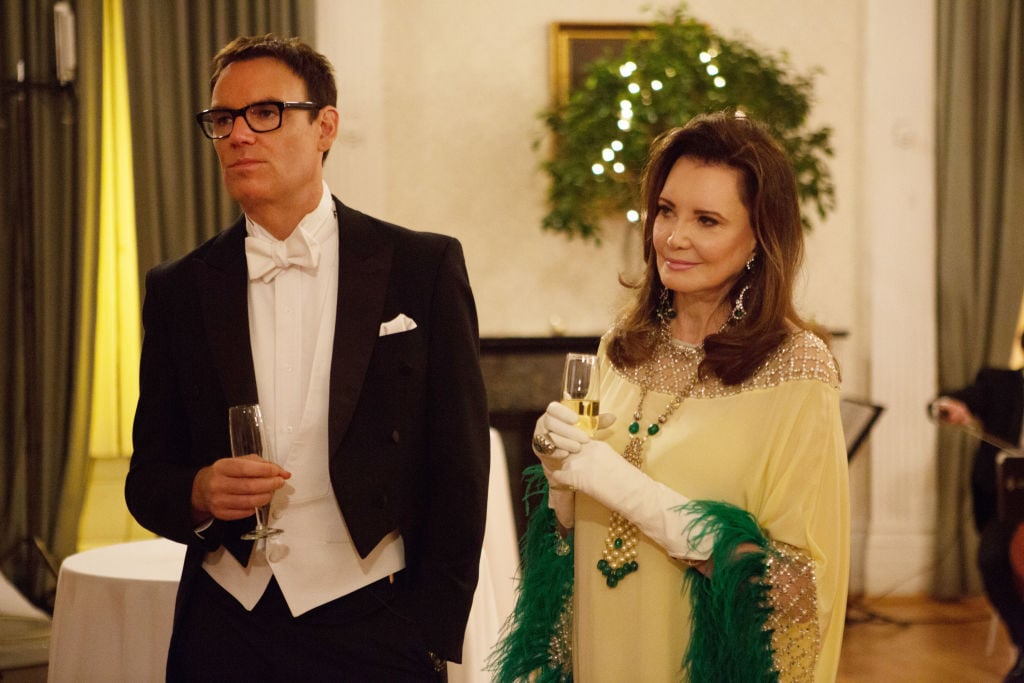 "My Dad and I catching a @Vikings game before they bionically reattach my arm at the Mayo Clinic. Good times! (Please note the beautiful lines of the US Bank Stadium from HKS architects that did the equally marvelous job on AT&T Stadium…)," Sudler-Smith posted to Instagram.
After the surgery in mid-October, he shared a photo looking healthy and wearing a sling. "Many thanks to Dr. Camp and his Team @mayoclinic for doing an outstanding job on my shoulder!" But now that he's still recovering, he certainly isn't doing it alone. His friends from Southern Charm are here to help him heal.
How did Sudler-Smith become injured?
Mother Patricia Altschul explained at a BravoCon panel how Sudler-Smith ended up having surgery. "Whitney had rotator cuff surgery at the Mayo Clinic," she said, Bravo recounts.
"And I don't know if you remember Brandi, his 'assistant' [on the] first season, but they were all out one night and Whitney was standing with his back to her," Altschul said." And she jumped on his back, like piggyback, and made him fall to the street and she landed on top of him and crushed his shoulder."
Altschul continued, "So he had a very complicated surgery. It's very painful. It takes at least six months to recuperate. So he is at home and [his girlfriend] Larissa [Marolt] was with him this past week helping him do whatever she did to help him get through the pain and trauma."
Cameran Eubanks' mothering instincts are on the money
Eubanks' mothering instincts are on full display as she shared a sweet photo where she is feeding Sudler-Smith. "Whitney is a bird with a broken wing," she wrote. Sudler-Smith replied with the hashtag, "naughtynurse."
Altschul joined the thread and hilariously remarked how the food Eubanks was feeding her son had to be vegan. "He's a fussy eater… hope that was Vegan or he'll spit it out!" Altschul ribbed. A follower made a snarky comment about the photo. "Would love to see your husband flirt w women like u do men." But Eubanks had a mic drop response. "Um Jason took the picture. It's called a secure relationship."
The guys were also on hand to make sure Sudler-Smith was well taken care of too. Austen Kroll shared a photo with Sudler-Smith, Craig Conover, and Shep Rose. "Resting Whitney Face," he commented. "Getting Whit caught up on this weekends shenanigans."
Conover shared a video to his Instagram story where he asked the guys to share what they had for dinner. Rose shared he had the street corn that, indeed was not from the street. Conover asked Sudler-Smith if "this was helping his arm out." As Sudler-Smith is about to respond, the video cuts off. Rose too shared a few images on his Instagram story.