'Southern Charm': Charleston Resident Refers To the Show as 'Amusing' Mixed With 'Cringeworthy'
After featuring Charleston, South Carolina for seven seasons on Bravo, have local residents finally made peace with Southern Charm? Well, sort of.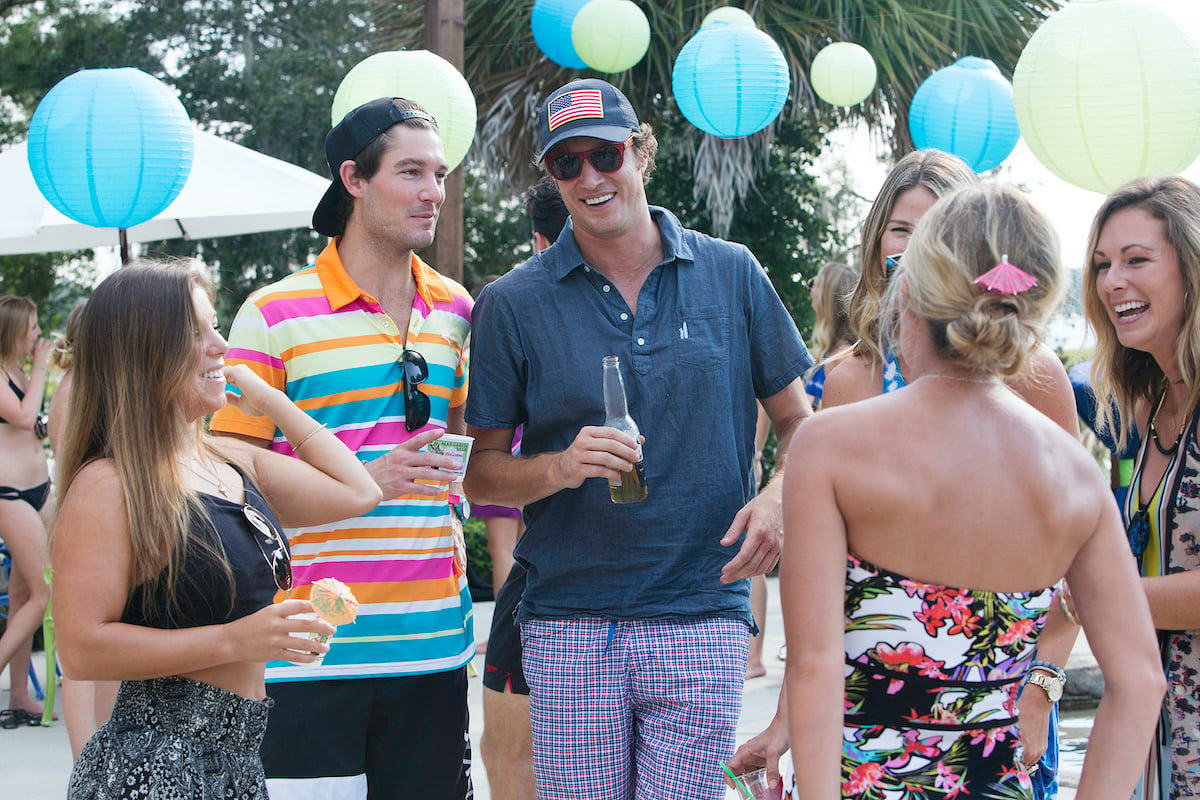 "The show has amusing moments mixed in with the cringeworthy; it has local flavor, but makes no claim to authenticity or erudition," resident Bob Gebhardt recently told local newspaper The Post and Courier.
"It has spotlighted Charleston and brought in a lot of good tourism money," new resident Tara Gee shared. "Of course, it's going to focus on the parts of Charleston that are beautiful and antiquated."
"If you follow some of the people, there is a genuine concern for this area and its progress," she added. "I don't think they're all bad."
Some residents still want the show to be canceled
Some residents are still frustrated Southern Charm continues to play out on cable television. "It is a white supremacist show peddling a Confederate Disneyland narrative that needs to be eliminated!" Dee Shanti told the newspaper. Another resident added that the show doesn't actually represent the true nature of the city.
"The show is a painful, if not a cruel reminder to some, of the privilege many of these people believe they are due as they may be loosely connected to the hemline of 'ruined finery,'" Bryan Thompson shared.
Some cast members admit the show is something residents love to hate
Charleston native, Stephen Colbert joked about the series during a 2019 appearance on Watch What Happens Live with Andy Cohen. "I try to not be aware of anything associated with Thomas Ravenel," Colbert told host Andy Cohen. "We don't want this beautiful little town to just be dissected as an abattoir of morals."  Ravenel used to be a focal point of the show. He is no longer on Southern Charm after he was accused of sexual assault.
"The people of Charleston are the haters," cast member Austen Kroll said,  Charleston Scene reports. "It's the cool thing here, to hate it."
"Are there a few people in Charleston that loathe the show? Sure," original cast member Cameran Eubanks shared. "But that is to be expected. Here we are bringing even more attention to an already overcrowded city. Plus, the subject matter on Bravo isn't exactly an ETV special. It's not mind-enriching programming. You have to take it at face value. It's mindless entertainment."
The show's dynamic shifted this season now that Eubanks and two other cast members left the show. Kathryn Dennis, an original cast member, was involved in racist actions with a local Black radio host. She then allegedly created a rumor about Eubanks' marriage.
"To all those asking why Cameran, Chelsea and I (and anyone with a life they want to protect), quit the show, it's sh*t like this," departing cast member Naomie Olindo shared on her Instagram story, The Post and Courier reports. She added, "Shame on you Kathryn Dennis for this and many other things."