'Southern Charm': Craig Conover Admits Kristin Cavallari Was His Teen Crush and She Never 'Slid' His DMs
Kristin Cavallari from Very Cavallari and Craig Conover from Southern Charm wanted to clear up the misconception that she "slid" into his DMs and there was a romantic interest.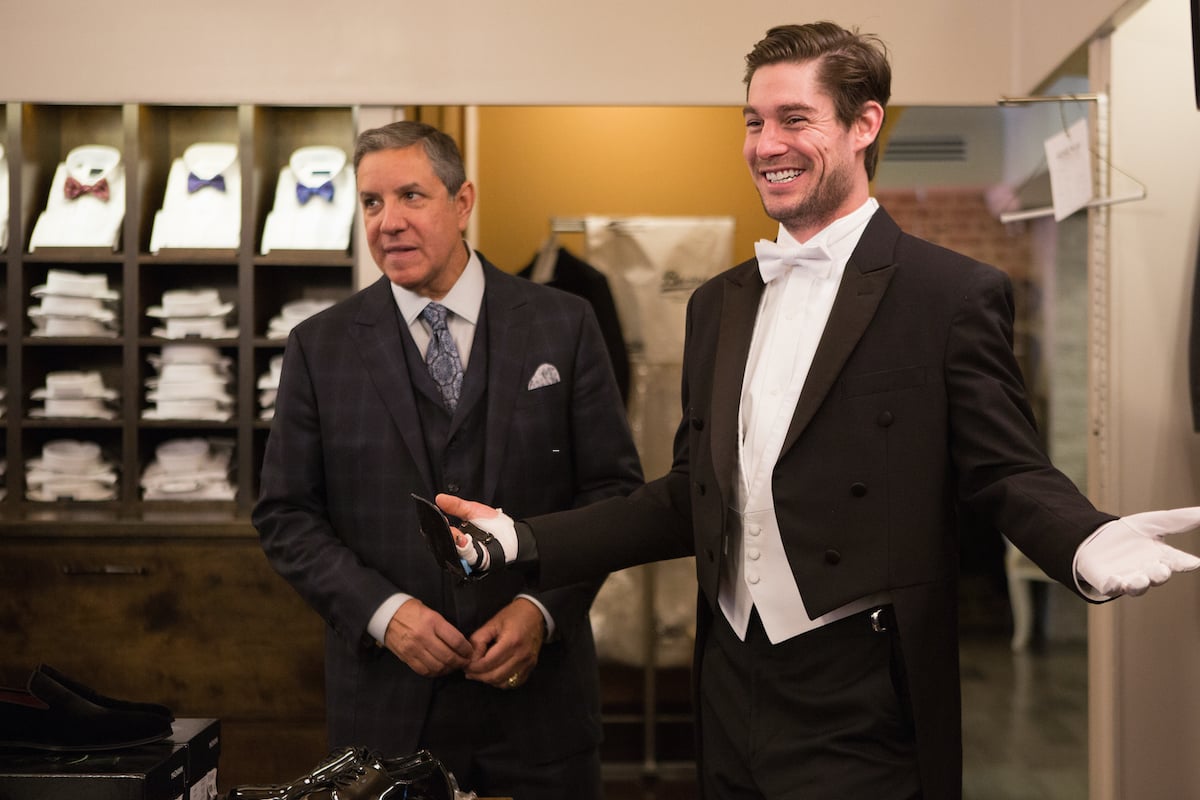 She said her original connection to Conover and Austen Kroll is through her friend Justin Anderson. "Justin and I came to Charleston, and Craig I have to call you out," she said on Kroll and Conover's Pillows and Beer podcast. "Because I feel like this whole sliding into your DM thing is you doing damage control at home and I totally get why you need to do that."
Does Craig Conover not know what it means to 'slide' into the DMs?
Conover added that the whole connection was really between Cavallari and Kroll. "It was never meant to be insinuated like that [romantically]," Conover said. "Or maybe I don't understand the term."
The urban dictionary term implies the move is indeed for romance. "To slide into the DMs is online slang for sending someone a direct message on social media slickly and coolly, often for romantic purposes."
But Kroll too doesn't think the term means romance either. "But from my perspective, Justin, my best friend, you guys had been speaking," Cavallari said. "So I DM'd you, 'slid into the DMs' and I said thank you for the masks. We're coming to Charleston in a month or whatever. I was like I think we're all gonna hang out."
"Because you already had this connection with Justin," Cavallari clarified. "It wasn't romantic. It wasn't flirty. You never told me you had a girlfriend because it never got to that place."
Kristin Cavallari was Craig Conover's teen crush
Conover agreed with Cavallari's recollection. "I'm just gonna eliminate the word, 'slide' from my vocabulary," he said. "Justin's been a big fan of the company for a while. Through that we became friends."
While Conover and Cavallari had no romantic spark, he admits to crushing on her when she was on The Hills. He recalled being on a red carpet with Kroll and seeing Cavallari from afar. "Speaking of [Kindergarten] crushes," Conover recalled. "It was really funny because I grew up watching Kristen's shows like Laguna Beach and then The Hills."
He remembered seeing Cavallari on the red carpet and was totally starstruck. "I was like, 'Who is that girl?'" Conover remembered asking one of the handlers. "And she was like, 'That's Kristen Cavallari from Very Cavallari,' or whatever. And I was like no f**king way. Because you looked amazing and obviously I too shy to go and say hi."
Not being able to resist a joke Cavallari replied, "That's funny. Maybe I should have slid into the DMs."