'Southern Charm': Craig Conover and Austen Kroll's New 'Project' Is Bravo's 'Winter House'
Craig Conover and Austen Kroll from Southern Charm have been dropping serious hints that they were working on a big project that would take them out of town for quite some time.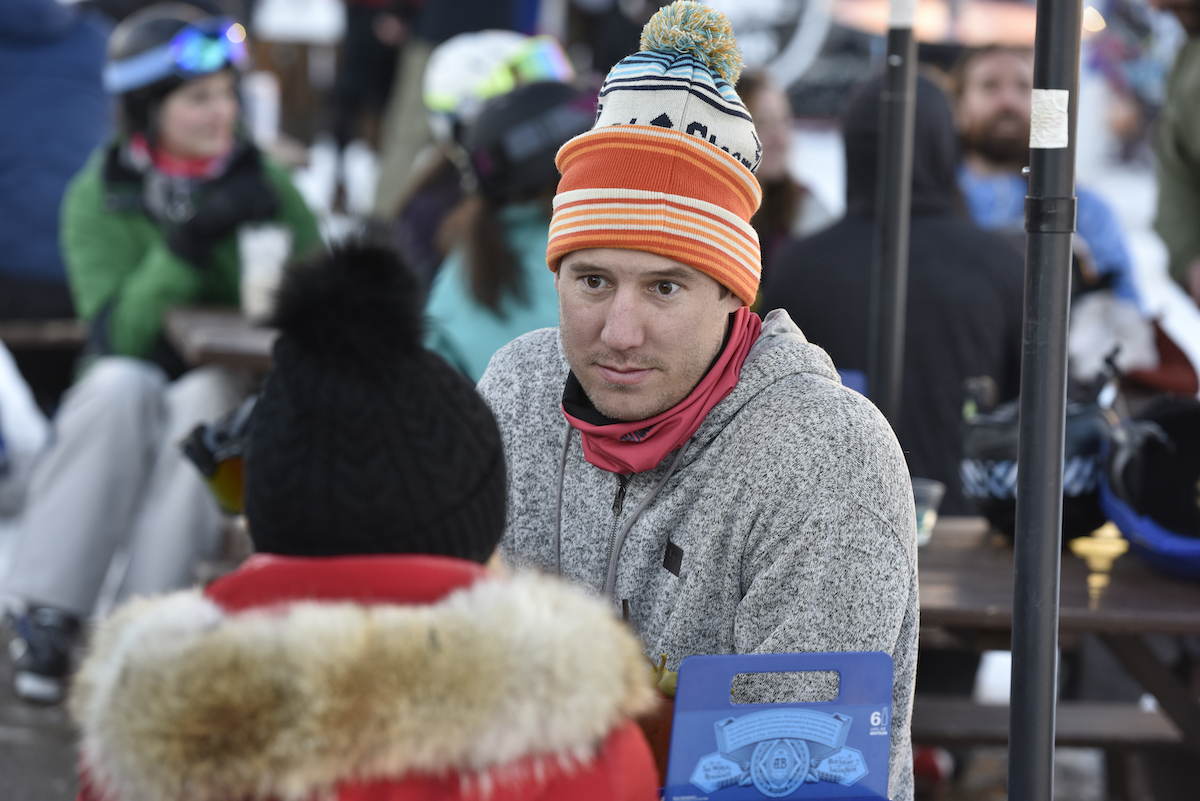 Now reports indicate that Kroll and Conover, along with Kyle Cooke, Amanda Batula, Paige DeSorbo, Lindsay Hubbard, and Ciara Miller from Summer House will likely round out the cast of the new Bravo show, Winter House.
'Winter House' is set in Stowe, Vermont
The Southern Charm / Summer House mashup is reportedly set in Stowe, Vermont, according to People. While an insider source spilled about the series, Bravo has yet to officially comment.
Kroll and Conover shared videos on their Instagram stories where they were perplexed with how to pack for the new project. Later, Conover posted a video where he is wandering in the airport wearing a mask and a new pair of glasses. He remarked how his glasses kept fogging up with the mask.
The guys recently shared a snow-filled video where they are walking down a busy street. "So we're in the cold," Conover revealed. "Austin has informed me that I'm pretty bright. He's got his new boots on." Conover is rocking a yellow pullover jacket and bright blue knit cap as he comments about how there is "snow everywhere."
"Hold on, Craig looks like Johnny Tsunami," Kroll joked about Conover's outfit. "He looks like he just arrived in town from like Hawaii. In that yellow-assed hoodie. You are so not a local."
Craig Conover and Austen Kroll have already arrived for filming
Conover tells fans on his Instagram story that they were at their "check-in for the day." Then they guys seem pretty lost. People report that cast protocols involve a two-week quarantine, plus several Covid-19 tests before cameras can roll.
Miller showed off a packed suitcase in her Instagram story. Also, was Watch What Happens Live with Andy Cohen teasing Winter House? The series posed the question, "Would you like to see Craig Conover and Austen Kroll join Summer House next season?" Batula and Cooke were guests and both agreed they'd like to have Kroll and Conover join the house.
Meanwhile, Hubbard, Cooke and Batula still seem to be in New York City. Batula and Cooke are currently fostering a dog and Hubbard's last Instagram video appeared to be from her apartment.
This won't be the first meetup between Southern Charm and Summer House. Aside from partying together during BravoCon 2019, Kroll, Conover, and Shep Rose dropped in at the Hamptons last summer. Kroll flirted with Hannah Berner and Conover actually had a very brief romance with former cast member, Jules Daoud. He later shared that the two kept in touch until he ghosted her because he didn't want to upset his new girlfriend.
Summer House currently airs on Bravo every Thursday at 9/8c.