'Southern Charm': Craig Conover and Austen Kroll's Feud Has Something to Do With Filming 'Summer House'?
Craig Conover and Austen Kroll from Southern Charm weren't speaking after Conover jetted off to New York while Kroll did not. Kroll and Conover were fresh off of a Minnesota trip to see Luke Gulbranson and Conover teased he may have traveled to New York to film a guest appearance on Summer House. "We came back from Minnesota, I decided to go up to New York," Conover recounted on his Pillows and Beer podcast that he hosts with Kroll. "Austen did not come. And I guess we're so used to doing things together that …" Kroll said Conover's trip to New York without him "threw us completely." But why was Conover in New York?
Why was Craig Conover from 'Southern Charm' mad at Austen Kroll?
"Austen and I have been squabbling," Conover said but would not directly reveal why. Adding, "This is the first time Austen and I have spoken since Minnesota." But later said, "I decided to go to New York. I had a blast. And I definitely went in hot. I did what people wanted me to do and I got to New York. It was actually really fun. I think I was mad at Austen for not coming because I would have loved to share the city with him."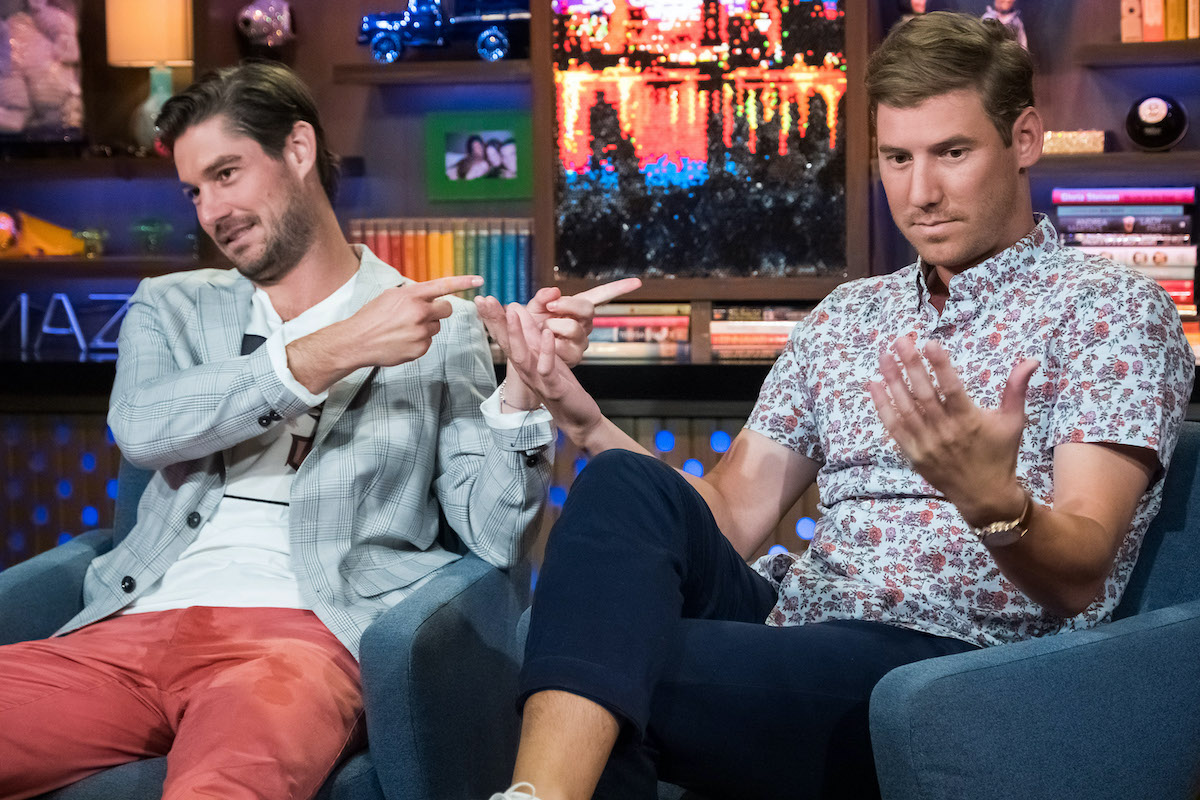 "I was a little bummed with Austen for not coming," Conover continued. "But only because you like sharing experiences with your best buds. So I went up to the city and I had a nice time. You know it was the first time I'd really been back and missed it. And actually considered getting a month-long place there." He even found a place in the city but did not reveal if he rented it.
Where did Austen Kroll go when Craig Conover spent time with the 'Summer House' cast?
"But I had a lot of fun," Conover continued. "Obviously you guys can guesstimate why I was up there … but for multiple reasons. And then I got to watch the Italy game, the EuroCup game, which I wanted Austen there for." Kroll agreed he too wanted to be there for the game. Conover and Summer House cast members shared videos and photos partying in both the Hamptons and in the city. Conover looked pretty cozy with Paige DeSorbo from Summer House but has insisted he is single.
Kroll shared that he was visiting Shep Rose in Charlotte, scoping out beer provider opportunities while Conover was in New York.
Austen Kroll and Craig Conover from 'Southern Charm' filmed 'Winter House' with the 'Summer House' cast
It's no secret that Conover and Kroll are tight with the Summer House cast. They filmed Winter House with several Summer House cast members. Plus they also made a guest appearance on a previous season of Summer House.
"It's no secret that Craig and I like to go on trips to go snowboarding, and I've been talking to Kyle [Cooke] because I always see him out in Vermont," Kroll told Decider about how Winter House came together. "We have some back and forth like, 'I will scorch you on the mountain!' and he's like, 'Yeah right bro!' So finally we were like, let's get our friends together and go rip it. And I think that it was the best decision that could've been made. We were like, let's go to your home mountain and have some fun."