'Southern Charm': Craig Conover Hopes To Find Love
Craig Conover may very well be Southern Charm's hopeless romantic. The lawyer turned textile entrepreneur recently revealed he hopes to find his soul mate and seems to be ready to settle down.
This is probably not breaking news for Southern Charm fans. Conover was happily nesting with Naomie Olindo for a few years. However, the couple fell into a funk and eventually endured a painful breakup. Conover told Showbiz Cheat Sheet he felt lost after the breakup and ventured down to the Bahamas.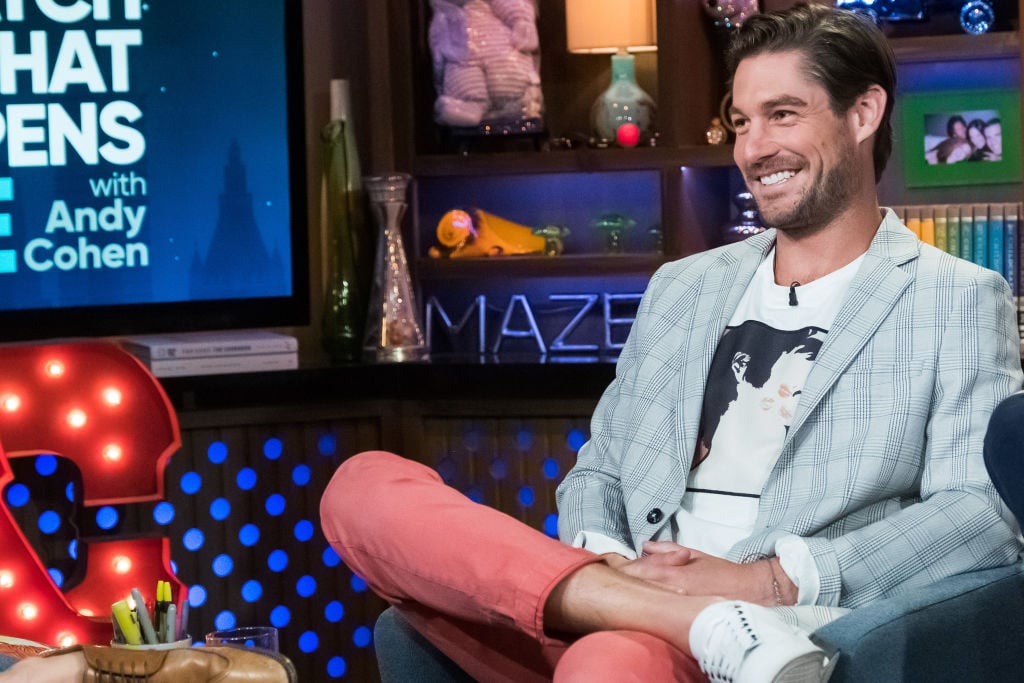 "Charleston is such a small social circle," he said. "After being here like 12 years I felt like I couldn't break out of these walls around me. Plus I just wasn't meeting anyone who wasn't connected to my ex and it just wasn't the best atmosphere to allow me to move on."
He certainly got his groove back in the Bahamas and ultimately threw himself into creating and building his company, Sewing Down South. Now Conover is ready to find that perfect person.
He's dating (but not on the show)
Conover assembled for a BravoCon panel along with other cast members from Southern Charm, Shahs of Sunset and Vanderpump Rules. Austen Kroll told the audience that Conover needs to go on more dates because he didn't date anyone this season.
But Conover pushed back on that statement. "On the show! I do my stuff in secret! I took someone to Frozen last week," Conver said. "OK, this season I will be dating a lot on the show. It's my year to go out on dates." Reza Farahan from Shahs of Sunset joked that Conover will be doing a three-way with a Housewife. Last season a good portion of the Southern Charm storyline revolved around Kroll's infamous three-way.
The guys also joked about getting Conover to "make out" with audience members too. But then Conover says, "I would bang Patricia [Altschul]! I would give it to Patricia." He laughs as he knows that would push her son, Whitney Sudler-Smith over the edge.
He's ready to be someone's steady Valentine
All kidding aside, Conover may be just ready to settle down. He is finally established in a successful career and recently turned 32. A local Charleston nightclub recently shared a text exchange they had with Conover about his Valentine's Day plans.
Apparently, Conover texted someone from the nightclub about their Valentine's Day special evening event. The nightclub, Trio, shared their lineup and Conover ended up sharing the event on his Instagram story.
During the text exchange, Conover revealed his weekend plans and the person texting with Conover added that the club will also be holding a fundraiser. That's when Conover added, "I'm ready to meet my soulmate."
Certainly, Conover will have plenty of dating choices. He received plenty of shout outs from fans who are rooting for him and are in his corner. "Happiness looks good on you … keep on doing your own thing!!" one person commented. Another person simply wrote, "Looking handsome."