'Southern Charm': Craig Conover May Be the Macgyver of Fashion
Craig Conover from Southern Charm does a great job of improvising fashion on the go. The owner of Sewing Down South has shown on a few occasions that he can transform a piece of fabric or an article of clothing into a fashion statement in a matter of minutes.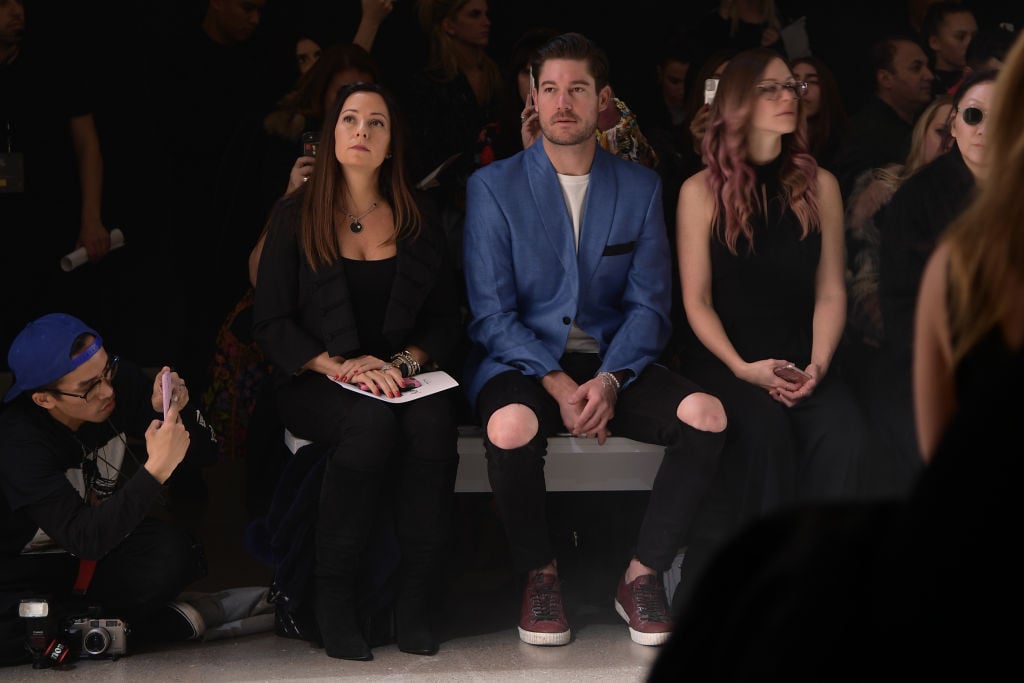 When he needed a pocket square on the fly, he quickly fashioned one using an extra shirt and a hunting knife. He recently showed Patricia Altschul how easy it is to create a dashing ascot using a colorful pink scarf. Altschul shared the video of his creation on his birthday.
But Conover gave a good amount of credit back to Altschul for supporting him during his journey to becoming a textile entrepreneur. "Thank you Ms. Pat! Thanks for all the experiences I have because of you and giving me a chance/believing in me in this textile world. Can't wait to spend a lot more time together soon 💛💛," Conover remarked.
How to create the perfect ascot in seconds
Conover makes it seem easy as he rolls one of Altschul's gorgeous scarfs with his hands. He drapes the scarf around his neck as he ties it into a neat knot. "My little scarf slash ascot," he says smiling and adjusting the fabric around his neck.
Altschul is here for it too as she helps him position the scarf. He asks Altschul, "How does it look?" She says, "Let me see. Move it over to the side." Conover asks, "This way?" as he adjusts and moves the scarf. After giving it a careful discerning look, Altschul proclaims that Conover did a good job. He looks delighted and happy.
Fans are loving the friendship and bond between Altschul and Conover too. "Patricia I love how you took Craig under your thumb!! You are truly a gem!" one fan remarked on Altschul's Instagram share. Another fan had a great idea. "Haha so awesome! Love watching you both, y'all should do a lil show about pillows, decor & accessories ❤️🌹."
This isn't his first shot at 'fashion on the go'
The last-minute pocket square had to be some of Conover's finest work. Kathryn Dennis documented the entire evolution on film and shared it to her Instagram story. The group was preparing to head out for a night on the town. But suddenly, Conover realized he was heading out sans pocket square.
Dennis filmed Conover on the floor, hacking away at a shirt with a hunting knife. "Whatcha doing," Dennis asked Conover in the video. "I'm making an impromptu pocket square," Conover replied working away at the shirt. "The dry cleaner lost mine." Conover rips into the shirt with the hunting knife, slashing away at it in a direction toward his body.
Once he manages to cut a square from the shirt (and thankfully not himself), he lights the edges of the fabric on fire but quickly extinguishes it. Someone in the room asks, "Why are you lighting it on fire?" But he now has a clean edge. Dennis seemed to be pretty impressed. "Wow, that looks legit, Craig," she said. "Look at you!"