'Southern Charm': Craig Conover Spoke to Naomie Olindo for the First Time in 3 Years – Are They Getting Back Together?
Craig Conover from Southern Charm spoke to Naomie Olindo after her breakup with Metul Shah, sharing that their connection never fizzled. He said it was the first time he had spoken to Olindo in the past three years. Adding that she was his first love and he will always care about her. "We know each other better than anyone," he said. Olindo recently returned to Charleston, South Carolina after briefly moving to New York with Shah. The couple broke up after three years of dating. So, could Olindo and Conover be reuniting as a couple? Conover says he will always care about her, but they aren't getting back together.
Southern Charm's Craig Conover and Naomie Olindo will always have a connection
"So when all of that went down, obviously she was a big part of my life," Conover said on his Pillows and Beer podcast, which he hosts with Austen Kroll. Adding he and Olindo recently connected. "We talked on the phone once. One time. Because it's been three years, four years. And at the end of the day, I feel like in my life, with my ex's I feel like I can pick up the phone with them and nothing ever happened. But a lot happened."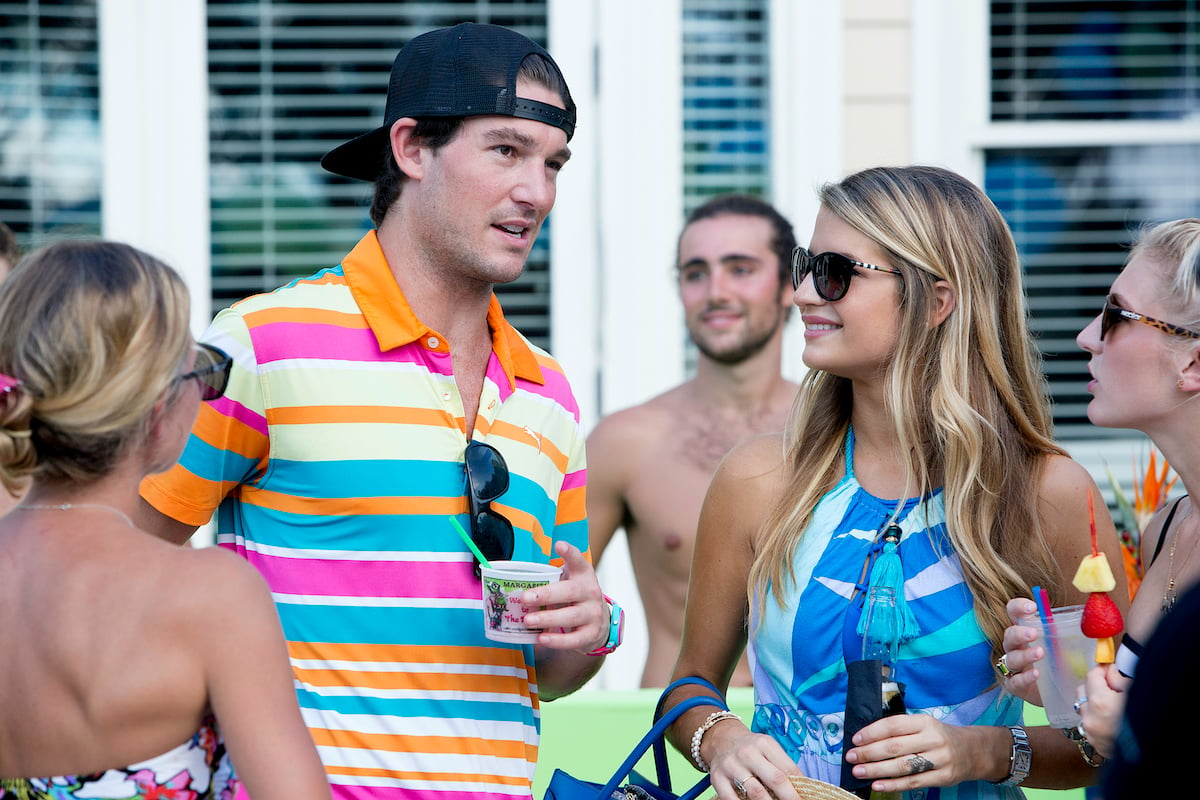 Kroll pointed out that Conover and Olindo didn't have an explosive, damaging breakup. But that's when Conover said. "We never ended it," he laughed. "No one actually did. We just one day never talked again. But also guys, don't freak out. I'm not saying there is a future. No. But I've been able to since the Bahamas to speak objectively about this."
The former 'Southern Charm' couple had an amicable end
Conover said no one did "anything bad" in the relationship when he dated Olindo. "Or unforgivable," he continued. "So, there's nothing juicy. But we've talked." Kroll said the fact Conover and Olindo talked is juicy, adding he and Conover hadn't even talked. Kroll and Conover kicked off their podcast sharing that they've been in a fight, which is why the latest episode was delayed.
Conover laughed that he had to dish to Olindo about his fight with Kroll. "I have not spoken to her," Kroll said although he wanted to reach out. 'But it makes me happy you have." Kroll guessed Conover and Kroll chatted for at least 45 minutes.
Craig Conover said he and Naomie Olindo are not getting back together
Conover emphasized that he and Olindo are just friends. "It was very being friends," he said. "And in a time where you get in these places in life where I'm not saying she didn't have anyone else to talk to. But we just talked. And we used to be closer than anyone else. It's not romantic. It's not like we're back together. Austin asked if we've talked, we've talked."
"But no, it was a nice conversation," he continued. "She's doing fine and the funny part is [Conover's manager] Jerry [Casselano] came in my house and was like, 'Do we need to talk about this? Is this gonna be a thing?' I was like no, nothing changes in my life." He said even his book's ghostwriter wondered if he needed to add something more after Conover spoke to Olindo. But Conover said maybe the ghostwriter should reach out to Olindo.