'Southern Charm': Craig Conover Started the Rumor That Whitney Sudler-Smith Has a Thing for Kathryn Dennis?
Does Whitney Sudler-Smith from Southern Charm have a "thing" for Kathryn Dennis? According to his mother Patricia Altschul, the rumor is nonsense.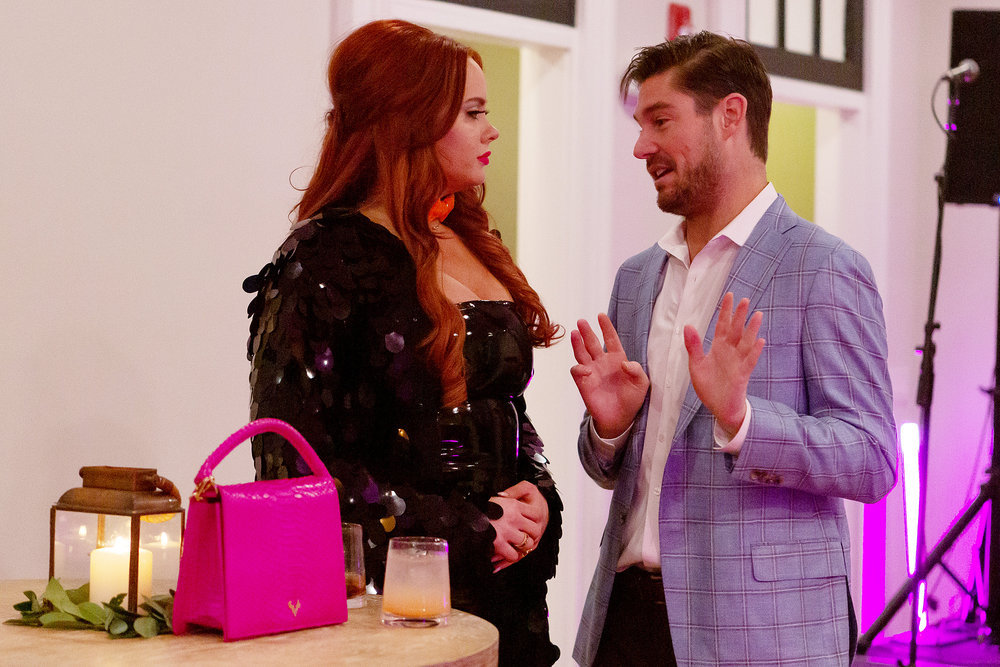 A fan asked if Sudler-Smith was dating anyone and if he had feelings for Dennis. Sudler-Smith and Dennis danced around the notion the two hooked up last season. "He has never had a thing for her …that was a story concocted by Craig ….he's been with Larissa for 5 years now," Altschul replied.
Altschul is referring to model Larissa Marolt, who made a brief appearance on Southern Charm a few years ago. Altschul shared that Dennis is on the show because she makes for good television.
"He created it and is the executive producer," Altschul replied to another Twitter question. "He wanted Kathryn for the show because she was good tv….same for the initial cast."
But did Kathryn Dennis and Whitney Sudler-Smith hook up last year?
Dennis was a little more forthcoming about her hookup with Sudler-Smith. But he danced and dodged questions about romance with her. Austen Kroll explained on Watch What Happens Live with Andy Cohen that Sudler-Smith is a private person.
"You know Whitney's a very private person honestly," he said in 2019, Bravo's The Daily Dish reports. "He's not on it for a reason. He doesn't want his whole life to be divulged, and sometimes I understand. But he's a private guy, I guess."
Shep Rose said even if they did hook up, it wasn't a big love connection. Altschul commented on the rumor last year. "Here, let me answer this, honey, " she told Entertainment Tonight. "This is what Whitney told me, he said, 'I love Kathryn, we're good friends, but a southern gentleman would never discuss what he does with a lady. You're talking about consenting adults. So, who cares? My question is, who cares?"
Altschul and Dennis grew closer last season after a longstanding feud. Unfortunately, Dennis bad mouthed Cameran Eubanks, which may have damaged her blossoming friendship with Altschul.
Who is Larissa Marolt?
Viewers met Marolt when Sudler-Smith spent more time in California on the show. Sudler-Smith revealed that the couple met at a dinner party in 2012. "I met her at a dinner party in New York about a year ago," he told Page Six. Marlot, who is an actor and dancer was competing on the German version of Dancing With the Stars.
At the time Southern Charm just wrapped its flagship season and Sudler-Smith was waiting to learn if the series would be picked up. Sudler-Smith had a bigger presence on the series during the early days. While he continues to appear on the show, he spends more time behind the camera.
Altschul has been in Marlot's corner all along. "His girlfriend Larissa Marolt is a superstar in Europe," she told Bravo's The Daily Dish in 2016. "She was Austria's next top model, was on the European version of dancing with the stars, and has won the equivalent of an Oscar for her work in television. She is a lovely person and is as beautiful on the inside as well as on the outside."
Southern Charm is on Thursday at 9/8c on Bravo.