'Southern Charm': Craig Conover Still Paints 1 Fingernail, This Is Why
Southern Charm viewers noticed that Craig Conover paints one of his fingernails and wondered if there was a reason behind it.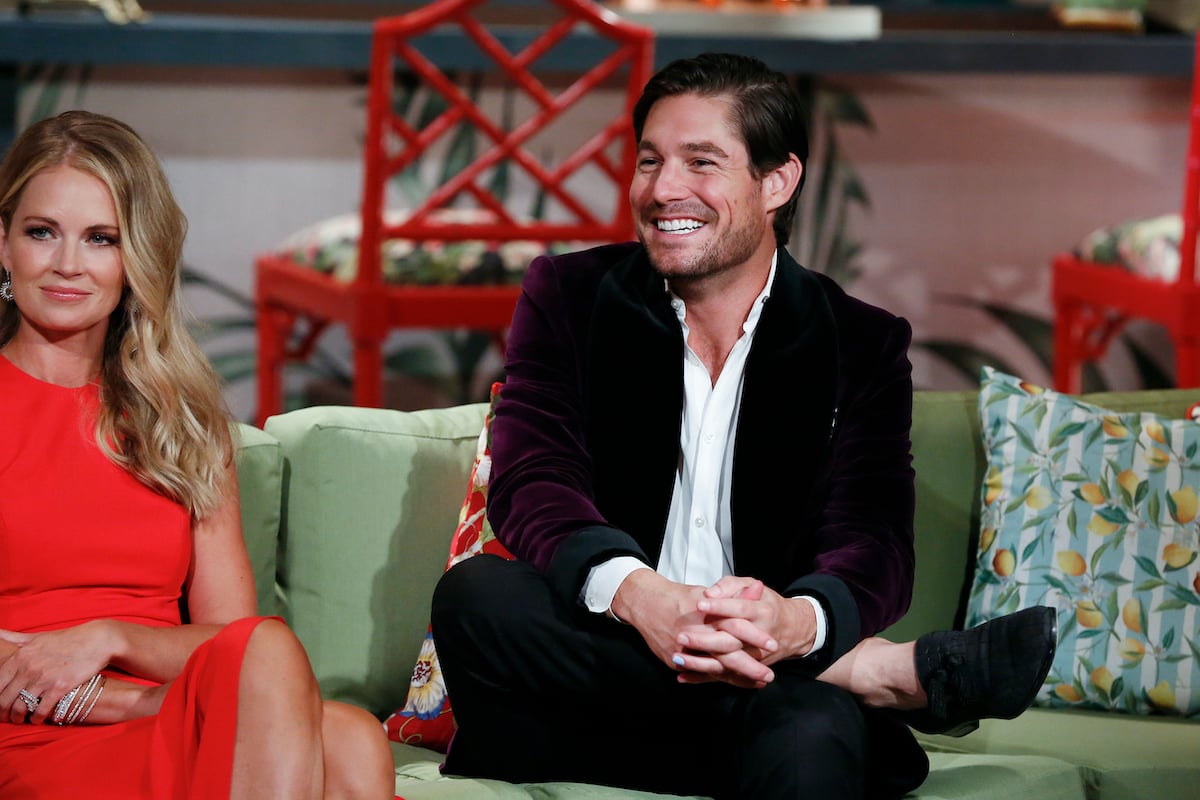 Last year Conover shared why he painted one nail. "I'm honored to be an ambassador for @PolishedMan 2019. As you all know, I've been painting one of my nails for the past year as a commitment to helping children around the world," he shared on Instagram in 2019. The commitment is part of the organization's effort to provide funding to help children who have been abused and traumatized.
Conover was involved in a fundraising campaign last year and encouraged fans to get involved. "Polished nails spark conversations, those conversations lead to donations, and those donations go to trauma recovery and prevention for children all over the world," he continued in his post. Adding, "If you'd like to join me this October, learn more, or would like to make a donation, click the link in my [Instagram] profile."  
Conover still supports the organization by painting one of his nails during this season of the show.
What is Polished Man?
Polished Man encourages men to get involved in an effort to end childhood abuse and trauma. "Men both perpetrate and experience high levels of violence, and are often unlikely to step forward and ask for help," according to Polished Man.
The organization held an October fundraiser, challenging people to paint one nail in an effort to generate conversation. "Painted nails that spark conversations," according to the company. "Conversations that inspire donations." The organization will continue to accept donations through November 15, although the fundraiser was held in October. Polished Man has raised close to $728,000.
Donations are sent to the organizations that Polished Man supports. This includes including the Australian Childhood Foundation, SAMSN, Hagar Australia, and the New York Center for Children.
Craig Conover is a charitable guy
Conover immediately started raising funds for residents who live in the Bahamas after Hurricane Dorian leveled homes and businesses last year. He started his company, Sewing Down South in the Bahamas, which Conover refers to as his "happy place."
He was heartbroken when the hurricane hit. But he was ready to help in any way possible. "It definitely sounds like there were a lot of heroes during the storm, but it really sucks right now," he told Showbiz Cheat Sheet at the time. "But today when I saw the news and weather it had a different feeling now that I knew everyone is safe. There's that feeling of sadness because there's nothing left. Its complete destruction."
Sewing Down South ultimately raised and donated $20,000 to hurricane relief efforts through a special pillow purchase. He donated 100% of the profits from the pillow sales. "It's been very well received so fortunately, I have this one degree of separation from the island so I'm being pointed in the right direction to the right 501 (c)(3)s," he shared.
Southern Charm is on every Thursday at 9/8c on Bravo.