'Southern Charm': Did Kathryn Dennis Spread Rumors About Cameran Eubanks Because She Is Still Mad at Her?
Did Kathryn Dennis from Southern Charm just reveal that she spread the rumor about Cameran Eubanks' marriage because she was holding a grudge?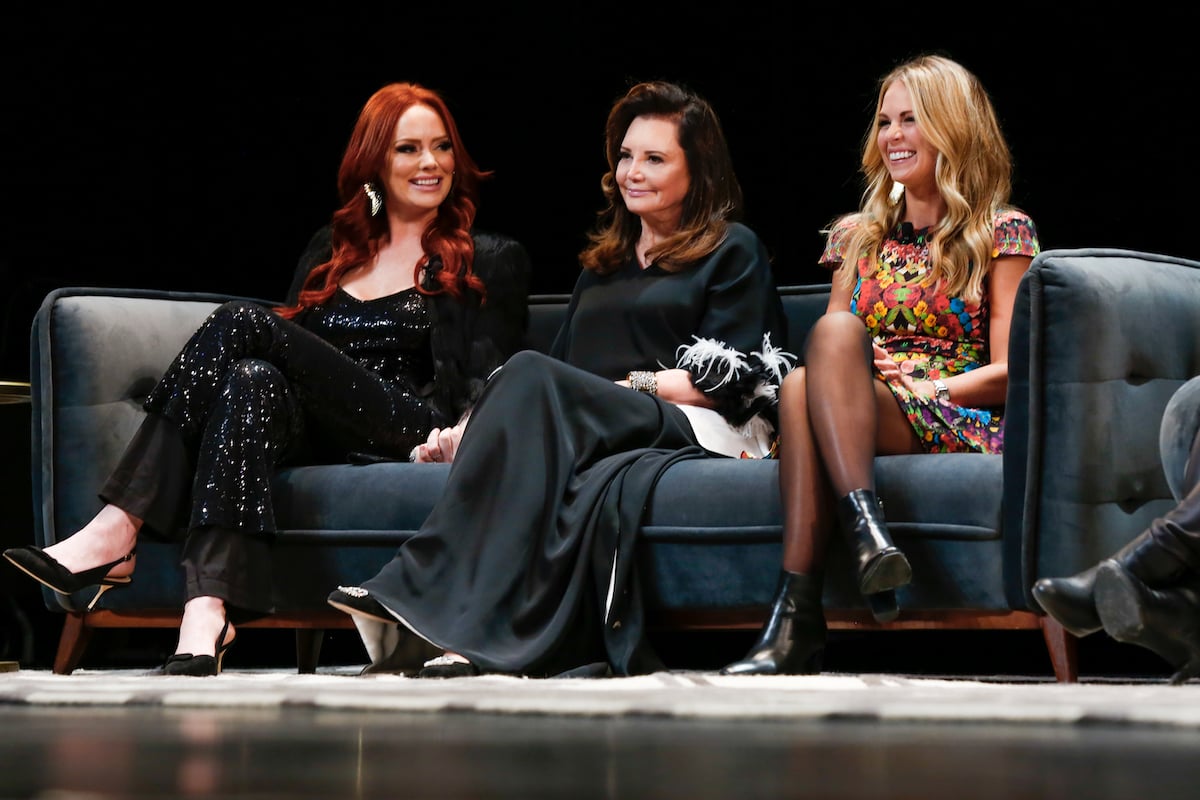 Dennis gossiped about Eubanks to Craig Conover and he looks shocked and disappointed Dennis was trying to cause trouble. "I heard Jason was having an affair," Dennis told Conover.
"I can tell you that's absurd," Conover said about the rumor. "Kathryn, I know that's not true." Conover admits he loves gossip as much as the next person but this is next level. "But this is different," he said in a confessional.
Kathryn Dennis admits she's still angry with Cameran Eubanks
Later at Shep Rose's party, Dennis confronts Conover about how he discussed the rumor with Eubanks' friend and new cast member Leva Bonaparte. "Cam texted me," Dennis said to Conover. Conover comes clean telling Dennis he needed to "tell someone" about the rumor.
Dennis read Eubanks' text in a confessional. Eubanks is clearly annoyed Dennis is spreading gossip. "Why are you telling people Jason is cheating on me on camera? I'm so confused," Dennis read from her phone. Dennis chalks it up to "rumors in Charleston."
But later admits in a confessional why she has no problem spreading the gossip. "I don't give a f**k about what Cameran thinks," Dennis dished in a confessional. "She literally hurt me to my core by the meanest, nastiest things you could ever say about someone. So everyone that just thinks that Cam is a guy's girl that's wearing the Lily Pulitzer with a big old smile and perfect teeth. She's an a**hole.
Why is Kathryn Dennis still mad at Cameran Eubanks?
Even though Eubanks was friendly to Dennis the last season, she wasn't always keen on Dennis. Dennis wasn't overly welcome within the group of friends after she gave birth to her son. She tried to reach out to some of the women like Eubanks, who continued to shun Dennis.
Patricia Altschul, who is close to Eubanks also didn't want anything to do with Dennis either. Dennis also reportedly failed a drug test. Eubanks, Landon Clements, and Whitney Sudler-Smith appeared on Watch What Happens Live in 2016 and dished about Dennis.
"She is a drug addict, a violent sociopath and we want nothing to do with her," Sudler-Smith said speaking for the group. Sudler-Smith and Dennis hooked up earlier in the series and Eubanks thinks Dennis blew the relationship out of proportion. "I think Whitney feels like she completely exaggerated their relationship," she said.
Eubanks finally came around when Dennis appealed to her maternal side. The two finally sat down and Eubanks began to see how the comments and being shunned hurt Dennis especially as a mother. And while they seemed to move forward from there and become friends, Dennis seemingly carried a grudge underneath.
Southern Charm is on Thursday at 9/8c on Bravo.