Some 'Southern Charm' Fans Think Madison LeCroy's Mystery Boyfriend Has Craig Conover Vibes
Madison LeCroy from Southern Charm went Instagram official with her new mystery boyfriend and some fans can't help but compare him to Craig Conover.
Conover and LeCroy didn't exactly get along last season and he viciously came for her during the reunion. LeCroy shared four photos with her new boyfriend and fans commented on her boyfriend's uncanny resemblance to Conover. "Is that Craig?" one person (of many) asked on her Instagram thread. "I know right? Doppelgänger," another person replied.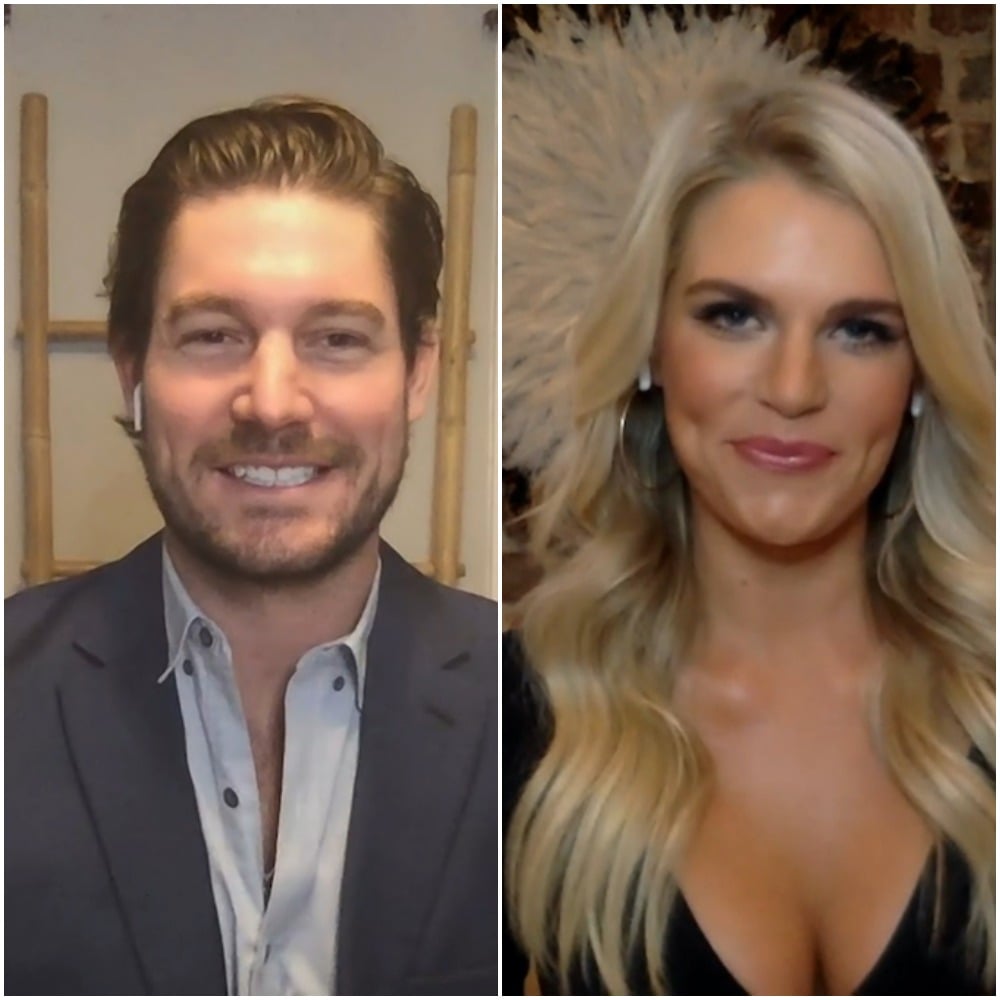 'Southern Charm' fans showed their allegiance to Craig Conover or Madison LeCroy
Fan comments about how much LeCroy's man resembles Conover were in abundance with some clearly throwing shade in Conover's direction. "Craig wishes he was half as good looking as this guy," one person remarked. Another person replied, "Craig is hotter."
Of course, some fans truly didn't see the resemblance. "That looks nothing like Craig. Lol. Yay! Happy for you sweetheart!" one person wrote.
One person just envisioned what a combustible combination Conover and LeCroy would be if they dated. "Lmao could you imagine Madison and craig dating?! She would chew him up and spit him out," the person wrote. Another fan replied, "You're right. He is just too good for her! She thinks she is every man's dream." LeCroy and Conover butted heads throughout the season when he begged her to walk away from Austen Kroll, especially after they broke up. But the gloves were off during the reunion.
RELATED: 'Southern Charm': Kathryn Dennis Posts Wedding Dress and Engagement Ring Photo but Says She's 'Not yet' Engaged
During the Southern Charm reunion, Conover suggested that LeCroy was texting with a "married MLB player" during the season. The player in question was Alex Rodriguez but Rodriguez was not specifically named during the reunion. But the comment set off an explosive debate between Conover and LeCroy and several moments with the two in the middle of a heated exchange.
Weeks after the season ended, Shep Rose dished that Rodriguez made LeCroy sign a nondisclosure agreement. This remark led to speculation, prematurely, that Rodriguez and Lopez had split. The breakup was originally dismissed by Rodriguez and Lopez, but the couple ultimately parted ways.
Madison LeCroy says her new man is a 'game changer'
LeCroy and her mystery man are vacationing in Lake Tahoe and she captioned the Instagram post with "Madhappy." She also shared videos in her Instagram story of her boyfriend putting on her shoe. She captioned the video with "he's got me." Later, she shot a short clip and added with a whistle, "Game changer."
Others couldn't help but notice the gold band on LeCroy's ring finger too. "I got engaged with this ring too," one person observed. "Congrats." Another person added, "My guess is that's a promise ring. The Cartier love band."
RELATED: 'Southern Charm': Landon Clements Says Patricia Altschul Unfollowed Her on Instagram After She Stood up for Thomas Ravenel
Despite the speculation, LeCroy remains tight-lipped about who is her mystery man and if the ring she is flashing in the photos is symbolic. And although some fans see the resemblance to Conover, almost all are pretty confident the two are not dating.