'Southern Charm': Fans Wonder if Austen Kroll Is Dating Kristin Cavallari
Is Austen Kroll from Southern Charm now involved with Kristin Cavallari? Kroll and Cavallari recently left playful messages for each other on Instagram that has fans scratching their heads.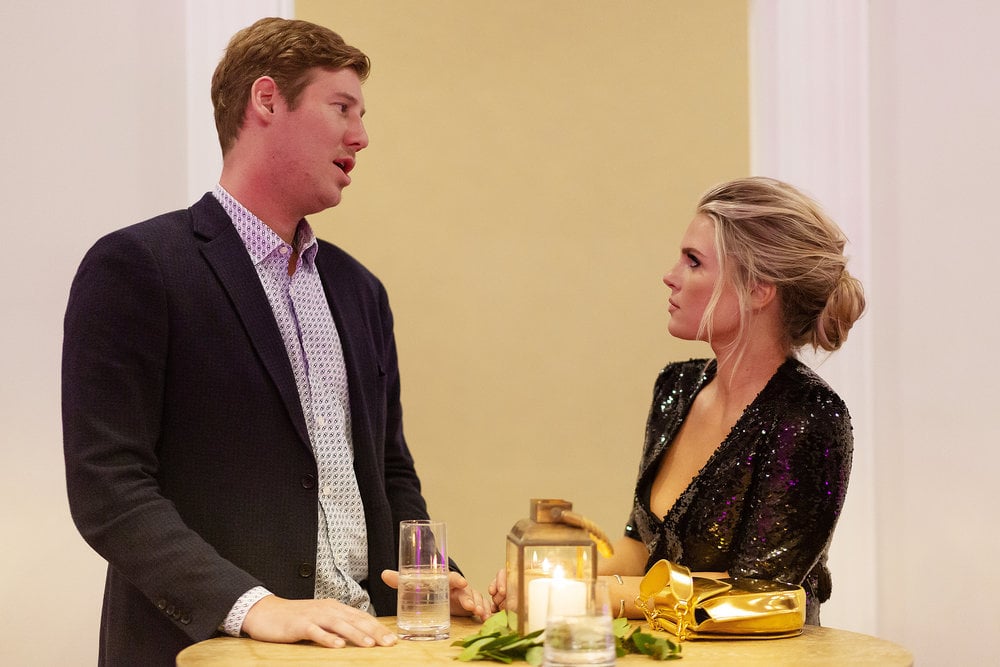 The intrigue began when Cavallari referred to Kroll, Shep Rose, and Craig Conover as "studs" on Kroll's October Instagram photo of the trio in Bermuda. However, a slew of friends and fans made similar remarks, plus the comment wasn't specific to Kroll.
The plot thickened when Kroll commented on Cavallari's bikini shot, making it appear that the two were planning a rendezvous. Are they dating? But what about Madison LeCroy?
'See you next week' Austen Kroll says
Cavallari recently posted a bikini shot on Instagram and wrote, "Suns out buns out." Kroll commented, which got the rumor mill churning.
"See you next week!" he responded. "Keep breaking the internet in the meantime." Several fans flooded the thread wondering what Kroll meant by his comment. Others wondered about LeCroy with some assuming he and Cavallari were just friends.
RELATED: 'Southern Charm': Madison LeCroy Says Austen Kroll Slept With Craig Conover's Girlfriend
"Ummmm….I could go for this pairing," one person replied on the thread. Another person shared, "don't think y'all are dating but you DO have a thing for hot blondes with take charge personalities."
LeCroy cleared up some of the mystery when she commented on the photo shared by Comments by Bravo.  "Yeah trust me if he was with her he wouldn't be sending me songs at midnight … last night bless.
Madison LeCroy adds another layer to the intrigue
She may have been joking, but LeCroy then commented on Cavallari's ex-husband Jay Cutler's video clip with, "See y'all soon!" she wrote. The video blew up because Cutler was partying with Cavallari's ex-friend Shannon Ford. The video clip was shot in Charleston at 167 Raw.
Are Kroll and LeCroy getting entangled in a messy divorce or is there a love connection in more ways than one? Probably not so fast for Kroll and Cavallari. She was recently spotted on vacation with Jeff Dye and the two were reportedly getting very cozy.
LeCroy and Kroll have their own messiness as their on-again, off-again relationship is giving fans whiplash.
RELATED: 'Southern Charm': Madison LeCroy Was MIA at John Pringle's Birthday Dinner But Austen Kroll Was There
The twosome got together for an Instagram live only weeks ago. LeCroy also seemed to favor Kroll when she answered questions about him during her Watch What Happens Live with Andy Cohen appearance. But while Kroll still follows LeCroy on Instagram, she no longer follows him.
Patricia Altschul may have spilled the tea on one of LeCroy's Instagram posts. "Just over here trying not to spill a gold digger sundae on my cream outfit," LeCroy wrote on a series of photos in mid-November. Altschul replied, "Single and ready to Pringle?"
See how the romance unfolds on Southern Charm, every Thursday at 9/8c on Bravo.