'Southern Charm': Has Kathryn Dennis' New BF Met Thomas Ravenel?
Following a short fling with Joseph Abruzzo, Kathryn Dennis' new romance with Hunter Price is still going strong. The couple announced their relationship at the beginning of the year, a few weeks after they were first introduced in Nashville. With Season 6 of Southern Charm in full swing, Dennis opened up about how she met Price and why their relationship is going so well.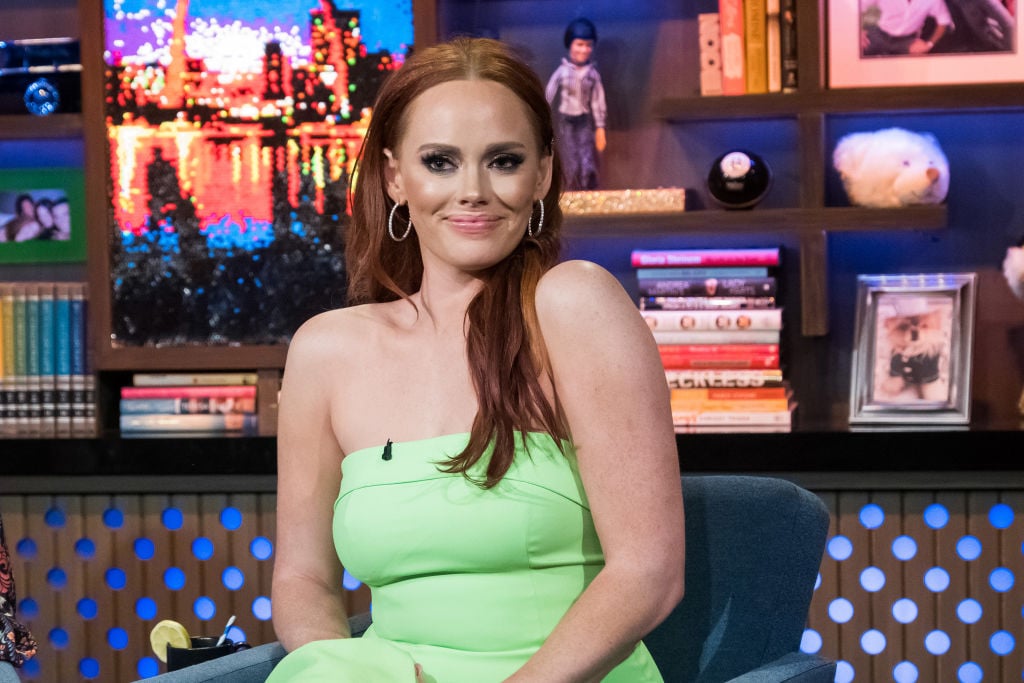 How did Dennis and Price meet?
In a recent interview, Dennis revealed that she met Price during a New Year's Eve trip to Nashville with some friends. The Southern Charm star was eating dinner with her pals when Price showed up. The two immediately hit it off and kept in touch over the next few weeks. They bonded over a shared interest in the arts and the fact that they are both used to having their lives exposed to the public.
"I was having dinner with some friends that lived there, and he came, and we clicked. And we're weird, and he gets my weird, and that's really weird," Dennis explained. "He's really sweet and genuine."
Dennis added that before she met Price she had given up on the idea of finding love. Dennis previously dated the now disgraced Southern Charm star, Thomas Ravenel, with whom she shares two children.
As far as her romance with Price is concerned, Dennis appreciates how they can both be transparent and do not harbor any secrets. There is no telling where their romance is headed, but it sounds like it is off to an amazing start.
Inside Dennis's long-distance relationship
Price currently resides in Nashville, something that does not bother Dennis, who still lives and films Southern Charm in Charleston. Because of the distance between them, Dennis is constantly trying to think of ways to surprise Price and make their romance work.
According to Bravo TV, Kathryn Dennis enjoys spending time in Nashville and does not mind making the trip up north. While she still spends the majority of her time in Charleston, Dennis goes up to Nashville whenever she has free time in her schedule.
As far as Price is concerned, he has made a good impression on all of Dennis' Southern Charm friends. Dennis revealed that Patricia Altschul has met Price and gave her immediate approval. Altschul is not an easy person to please to say the least. Everyone else important in Dennis' life also likes Price, which is a major deal for the reality star. With their relationship seemingly going well, the next big question is when the two will decide to tie the knot. Sadly, they have not set a date just yet.
Everything we know about Price
Price is a singer by trade and is an up-and-coming artist in the country music world. He made his first big splash starring on the hit reality competition, America's Got Talent. Price appeared on Season 13 of the show and made it all the way to the Judge Cuts episode. After getting the boot, Price admitted that the experience was good and opened doors for himself to pursue a career in music.
Price was born in Georgia and moved to Nashville later in life. He frequently appears on Dennis' social media accounts and it is pretty clear that they both adore each other. Price has also met Kathryn Dennis' baby daddy, Thomas Ravenel. Dennis recently opened up about the encounter and revealed that it was just as awkward as fans thought it would be.
It is unclear if Price will ever appear on Southern Charm, but fans will definitely want to meet him sooner or later.
Dennis fights Ravenel in court
Although her romance is going strong, Kathryn Dennis is still battling it out in court over the custody of her two children. In the latest development, Ravenel revealed that Price has been to Charleston on several occasions and sometimes spends the night when the kiddos are in the house. Ravenel also claimed that Price sometimes watches the children when Dennis is not around.
Dennis and Ravenel have not commented on the rumors surrounding their bitter custody battle. Ravenel was booted from Southern Charm amid his sexual assault scandal. Ravenel is currently getting ready for trial to answer for his crimes.
New episodes of Southern Charm air Wednesday nights on Bravo.