'Southern Charm': Is Kathryn Dennis Pregnant With Her Third Child?
'Southern Charm' Season 7 ended with a bang and more questions than answers.
Southern Charm threw viewers a crazy curveball when the season ended with Kathryn Dennis taking a pregnancy test and then curling up in a ball.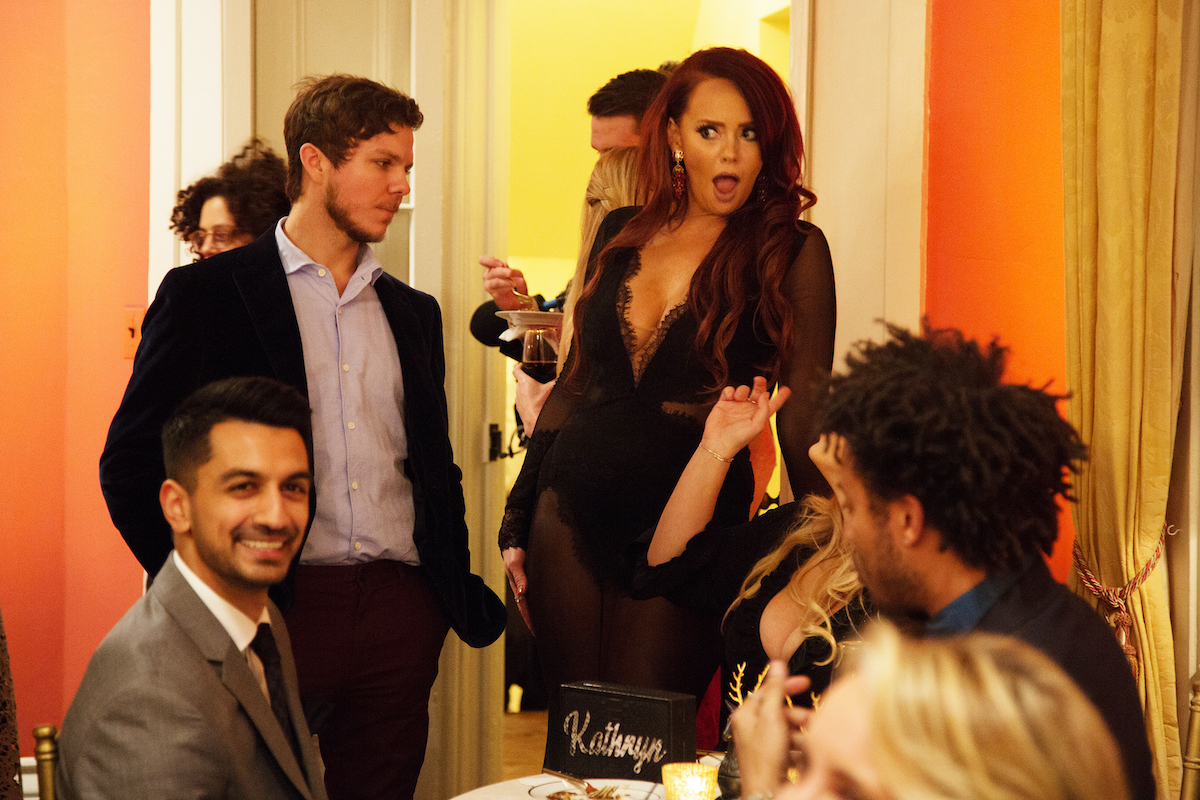 After an entire episode that obsessed over the now-infamous monkey emoji, season 7 ended with a screenshot that Dennis and boyfriend Chleb Ravenell were still together six months later. But then the series lowered the boom. Cameras zoomed in on a closed bathroom door. Dennis emerges, pregnancy test in hand.
The result provokes emotion, however, it is unclear if she's relieved, happy or upset. The pregnancy test result is also not apparent and then the season ends.
'Southern Charm' viewers will likely learn the truth during the reunion
Depending on when the final scene was filmed, Dennis could very well be pregnant. She and Ravenell have posted photos on their Instagrams as a couple over the last few months. The pair rang in the New Year together. Plus, it appears the couple spent the holidays together too.
Dennis recently lightened her auburn hair to blonde locks. She's still rocking her red hair in the final scene of the show but it's cropped in the smart, shorter style seen in recent photos. "First selfie in almost a year I guess blondes do have more fun," she commented along with a recent photo on Instagram.
She recently shared another photo rocking pink, cropped top, athletic wear. Fans noticed how fit and healthy Dennis looked but she wasn't revealing anything. Someone said they knew that Dennis has been following the same workout and meal plan as Madison LeCroy. LeCroy has discussed her journey to health and fitness on social media.
Kathryn Dennis became pregnant with her other two children when the seasons ended
Dennis stunned viewers during season 1 when she and Thomas Ravenel broke up in the season finale. As with the current season-ending shocker, the last scene of season 1 showed that not only did Dennis get pregnant, she and Ravenel welcomed a baby girl.
Ravenel and Dennis tried to make family life work. However, Dennis felt very alone when it came to caring for their daughter Kensie. The two fought and ultimately separated. However, even though they were no longer dating, Dennis became pregnant again.
"I was surprised," Dennis said, Bravo's The Daily Dish reports. "Thomas and I are always on and off, but we had a whirlwind romance that weekend. That's kind of how we were with the first pregnancy, too. Things were wishy-washy, but we embraced it." 
She added, "We are friends. We communicate and things are pleasant. "That's all I can really hope for." After their son Saint was born, Dennis and Ravenel briefly reconnected but finally made their split permanent. Ravenel was accused of sexually assaulting the nanny. And then later he welcomed his third child with Heather Mascoe. Ravenel shared he planned to marry Mascoe.
Fans will likely be left in the dark about the possible third pregnancy for Dennis – at least until the reunion.