'Southern Charm': John Pringle Gives Kathryn Dennis the Benefit of the Doubt About Racial Accusations
The men of Southern Charm were in the hot seat when Leva Bonaparte confronted them about coddling Kathryn Dennis. During the Jan. 14 episode, Bonaparte said Dennis shared more than a monkey emoji during her heated exchange with a local Black radio host, which shocked Craig Conover and John Pringle.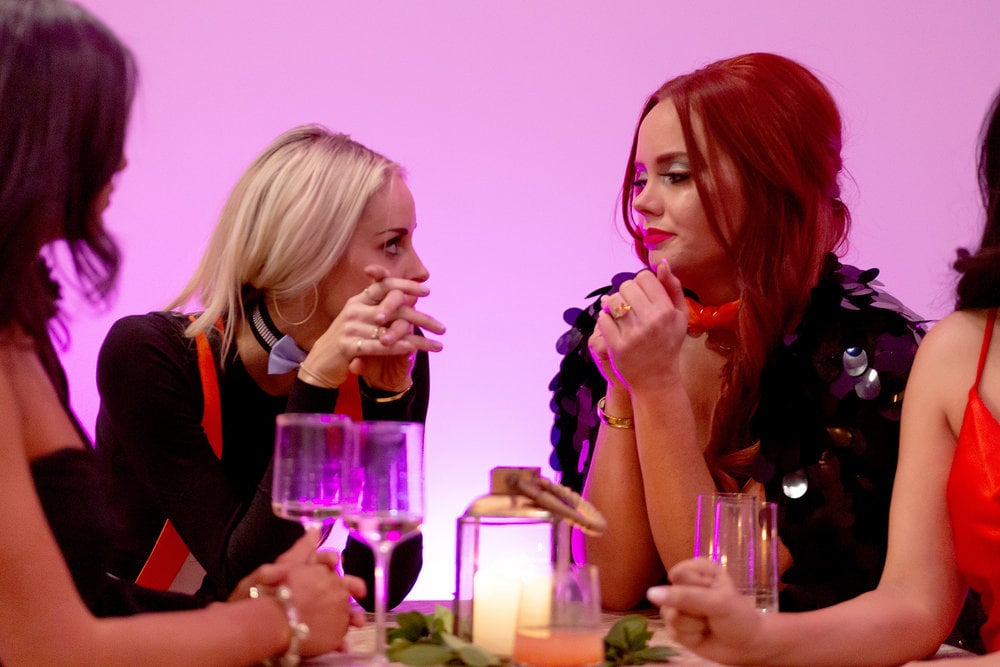 Pringle told Bonaparte that the other women from the show ganged up on Dennis on the boat leaving from Capers Island. That's when Bonaparte told them the exchange with the radio host went much further than the monkey emoji. Conover and Pringle looked stunned when Bonaparte revealed that Dennis made questionable remarks. "That's not good," Pringle said during the conversation. "There's no accountability.
"I'm just blown away," Conover said in a confessional. "I'm glad Leva is telling me this because it makes a lot more sense. I really didn't understand everything at the beach. But this is bad."
John Pringle discussed what happened with Kathryn Dennis
Conover and Pringle looked uncomfortable as part one of the season finale left viewers in suspense. Previews, however, tease that the women confront Dennis about the exchange.
Pringle, who is one of the newest cast members this season, doesn't necessarily think Dennis is racist. Instead, he views her as someone who is overwhelmed. "I don't think it was racially motivated," he recently told Showbiz Cheat Sheet. "I also take her word for it. We've kind of discussed it."
"I think it was a really just an idiotic kind of thing to say," he added. "But I don't think it was her trying to stoke some kind of racial bias. Flames. I feel like she's young and a bit overwhelmed. I do give her the benefit of the doubt and hopefully, I'm right."
Dennis and radio host Mika Gadsden had gotten into a heated exchange on Twitter about a Trump boat parade in Charleston. At one point, Dennis replied to Gadsden with a monkey emoji. However, beyond the emoji, Bonaparte shared that Dennis also told the radio host "Stop using Charleston and your minority claim as a platform to harass people." Bonaparte said Dennis also told the host, "You are what makes Charleston awful."
Shep Rose hopes the situation paves the way for a conversation
During the episode, Bonaparte was especially annoyed with Rose, telling him he normally speaks up. But he joked about how he was trying to be a little more neutral, which seemed to further frustrate her.
Rose said he was hoping the incident would pave the way for a broader conversation. "I welcome it," Rose told ET about having a conversation about racial injustice. "If we can be a part of that conversation, I mean — I don't know if anyone will take our opinions seriously, because of our insanity in our six seasons prior, but maybe it can get some people thinking or talking."
"I don't think there's ever been a mean-spirited sort of, looking-down-our-nose-at-others mantra on the show, not once," he added. "But to tip-toe and not be yourself, or not — we're just showing our world, you know? And I'm happy to show all of it, really, 'cause I don't have anything to hide, and I don't have any hatred in my heart. I really don't. And I don't think anybody on the show does. So, I'm happy to tackle these things [and] think it'll be done well."
The second part of the Southern Charm season finale airs Thursday, Jan. 21 at 9/8c on Bravo.