'Southern Charm': Kathryn Dennis Claims She Hooked up With Shep Rose a Few Times, but He Said It Was More Like 6 or 7
Kathryn Dennis from Southern Charm spilled to Madison LeCroy that she slept with Shep Rose on more than one occasion. But the number of times is a little murky.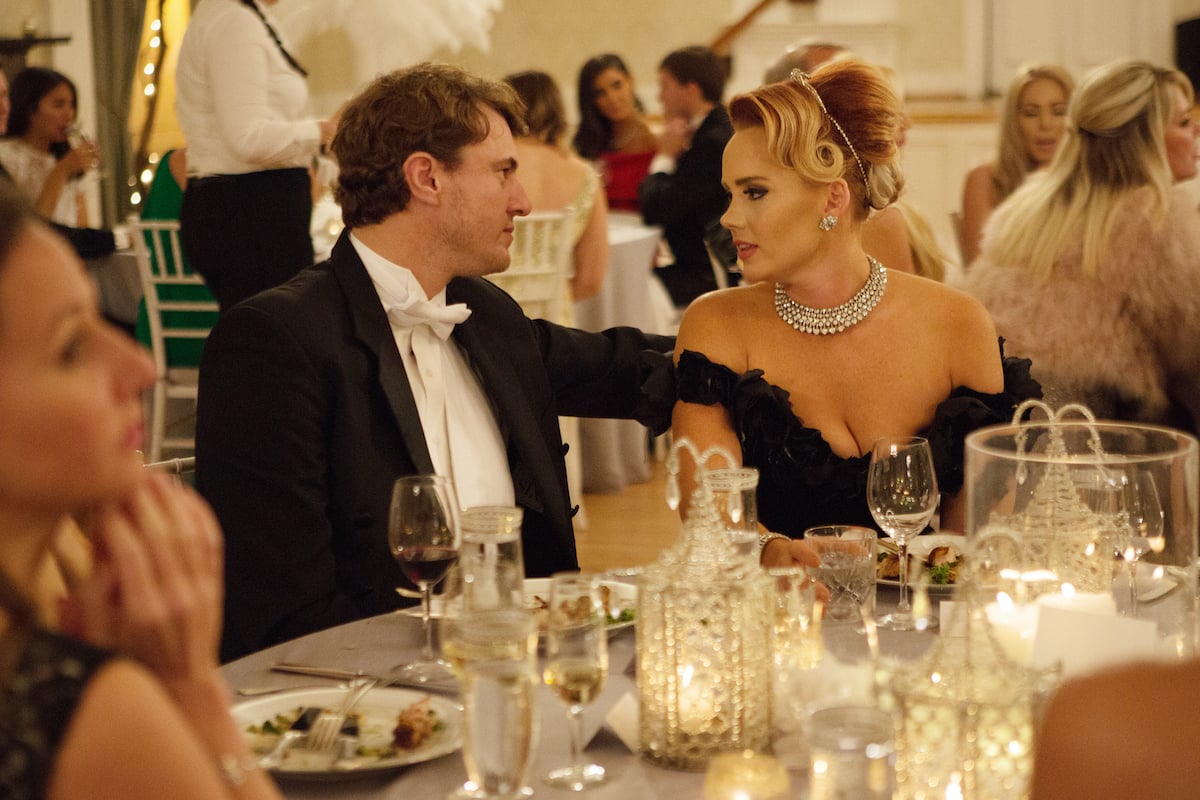 "You know those kind of 'whirlwind nights' that you have with random-ish people," she laughed in a preview clip. LeCroy wondered if Dennis would consider hooking up with Rose again. "No, gosh no," Dennis said shaking her head.
LeCroy then wanted to know how many times they hooked up. "A few," Dennis said sheepishly. LeCroy looked shocked thinking it was only once. "No, it was maybe two or three." Rose remembered the romance a little differently.
Shep Rose claimed they got together 'six or seven times'
Rose recalled that he and Dennis hooked up more than a few times. Dennis and Rose had somewhat of a flirtatious relationship during season 5, which is when Rose spilled about their romance on Watch What Happens Live with Andy Cohen. Cameras flashed back to a confessional where Dennis admitted she hooked up with Rose after her daughter was born.
"We have good sex," she said in the confessional. "He's cute and fun." Rose admitted on WWHL they rekindled the passion when they met up at his bar and had a few cocktails. Host Andy Cohen then wanted to know how many times they've hooked up.
RELATED: 'Southern Charm': Craig Conover Admits Kristin Cavallari Was His Teen Crush and She Never 'Slid' His DMs
"Total?" Rose pondered. "Probably like six or seven." He said he was originally Dennis's booty call. "And we were each other's booty calls," he said. "But then she fell back with Whitney [Sudler-Smith] and Thomas [Ravnel] and I was just like, 'No, no no.' Because I don't want …"
Wait, she got "back" with Sudler-Smith? "There was a time, the first time we hooked up where I wasn't sure who was who and what was the timing," Rose said.
Shep Rose said no dates, just cut to the chase
Cohen wondered if Rose and Dennis first went on a date, but Rose said they didn't. Adding, "At one point she wore a lot of makeup and I was having to wash my sheets so much," he recalled. "So we'd just get in the shower."
Rose added that Craig Conover was "courting" Dennis at one point. "But he slept in the bed with her two nights in a row and didn't try anything," Rose said. "And I was like 'What are you doing?' So I swooped and I was like I'll try some things." Dennis shared during the season 5 reunion that she and Rose hooked up five times.
RELATED: 'Southern Charm': Austen Kroll Breaks Down and Tells Madison LeCroy, 'You Are a Monster'
Dennis figured out why Rose and LeCroy did not get along. "Did you and Shep know each other before you and Austen [Kroll] started dating?" Dennis asked LeCroy.
"Yep, Shep tried to get with me and I was married," LeCroy said. Dennis concluded Rose resented LeCroy because she wasn't into him. LeCroy told Dennis that Rose still talks about her too. "Who I slept with when Austen and I weren't together," she said. "I'm like, 'Are you just mad because that never happened?' Sorry dude."