'Southern Charm': Kathryn Dennis Found Out About Thomas Ravenel's New Baby in the Most Shocking Way
While Kathryn Dennis from Southern Charm was dreaming of possibly becoming a family with Thomas Ravenel, he was starting another family without telling her.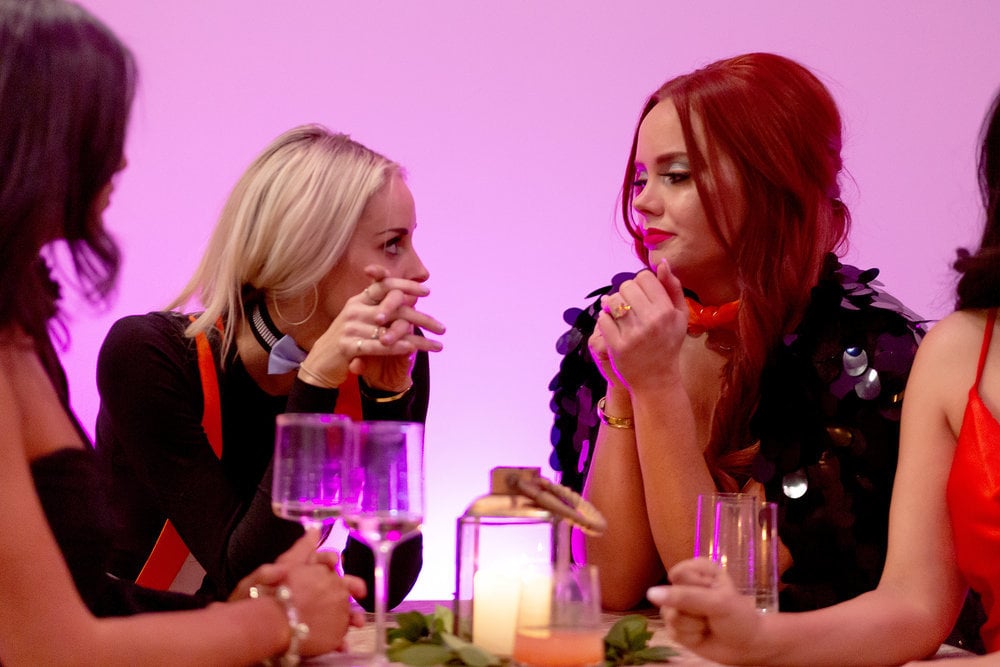 Dennis received a shocking text message from her attorney during a dinner party at Leva Bonaparte's house. As the other women are in the kitchen getting tea and dessert, Dennis learns that Ravenel has another child on the way and the woman is possibly toward the end of her pregnancy.
"Oh Lord have mercy," Dennis is heard whispering to herself as she looks at her phone. "Gross, Thomas is such an a**."
Kathryn Dennis first confides in Danni Baird
Dennis is frazzled and is unsure of what to do. She goes into the kitchen and pulls good friend Danni Baird aside. "Thomas got a girl pregnant," she whispers to Baird. "And she's having the baby. I just found out." Baird looks stunned and saddened. She asks for clarification because she can't believe what she's hearing.
Baird wonders how far along the woman is in her pregnancy. "Probably six, seven months," Dennis whispers. Baird jumps back in shock. That's when Dennis shares that it wasn't Ravenel who told her. She said it was her attorney who found out and shared the information with her. Ravenel confirmed it.
RELATED: 'Southern Charm': Kathryn Dennis Reveals New Custody and Living Arrangement With Thomas Ravenel
Although Dennis keeps her cool, other guests can tell something is wrong. Madison LeCroy asks Dennis to speak privately with her. The rest of the women join the group which is when Dennis breaks the news to everyone.
She found a pregnancy test at Thomas Ravenel's house
"Thomas is having another baby," Dennis tells the women. Of course everyone at the table can't believe she wasn't told since her children will now have a sibling. "I'm asking him, 'Why wouldn't you tell me?' And he's like, 'Why would I?'" Dennis said.
Dennis said Ravenel wasn't dating the woman at the time. "I knew of her when they dated," she said. "A while back I found a positive pregnancy test in his house. He was like, 'Oh no, wasn't me. It must have been someone else.' I had heard he had been spotted at an OB/GYN with a girl who was showing."
RELATED: 'Southern Charm': Craig Conover Insists The Show Won't 'Help' Thomas Ravenel
Dennis and her children were living at Ravenel's house at the time while her home was being renovated. "I cannot believe I've been living in the house with this man who is hiding the secret that he has a child on the way," Dennis said in a confessional. "Meanwhile, I'm fantasizing oh maybe if we got back together this is what it would be like. Wavelengths. You see why we didn't get along?"
"My family, a piece of it was taken away," Dennis tells the women at the table. "It's no longer the Ravenels." Dennis was still staying at Ravenel's house but her friends tell her they will help her leave.