'Southern Charm': Kathryn Dennis Says Her Friends Ghosted Her and Reveals Where Her Friendship Stands With Danni Baird
If it seems as though the cast of Southern Charm walked away from Kathryn Dennis after the emoji debacle, it's because they did.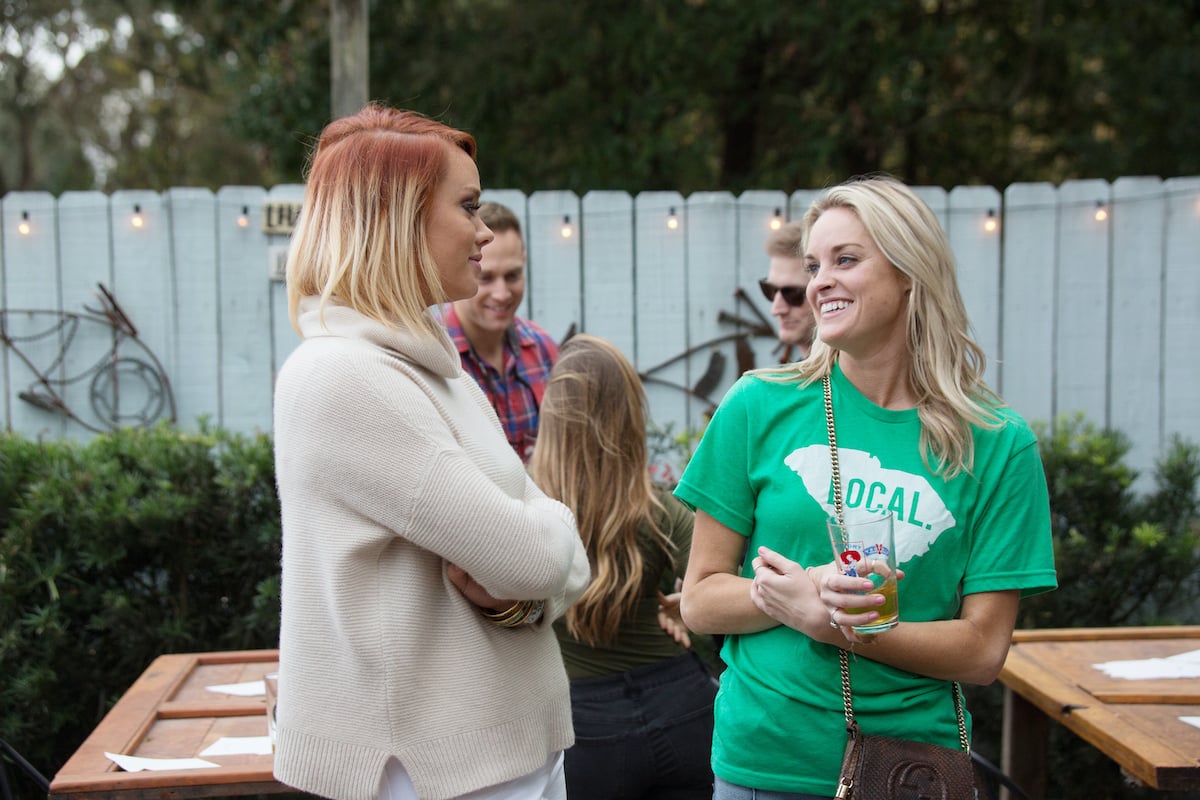 Dennis opened up about the fallout she had with her friends after a heated exchange she had with a Black radio personality. During the spat, Dennis used a monkey emoji, but also made comments that were made public. Dennis was called a racist and the cast distanced themselves from her, which Dennis said truly hurt. She shared where she stood with the cast, but especially where her friendship was with Danni Baird.
The friendship is different with Danni Baird
Dennis said her friends' reaction was pretty harsh. "Well, they ghosted me," she told Decider.
"Danni and I have gotten better," she shared. "We don't talk as much as we used to, but we're good now. But yeah, it was really, really hard to see. To feel my friends just ghost me, and I don't really know what else I could say about it, because they just ghosted me. So I wish they could have done it differently. I wish they would have been my friends when I needed them."
RELATED: 'Southern Charm': Danni Baird Tells Kathryn Dennis To Leave Her House After a Smackdown
Viewers watched the cast try to get Dennis to take responsibility for the exchange. However, every time the subject was touched upon, the friends ended up going around in circles. Toward the end of the season and at the reunion, Dennis seemed to take accountability and she finally connected with the cast.
Kathryn Dennis says she learned through the experience
Leva Bonaparte held Dennis's feet to the fire and perhaps regretted going as hard as she did on Dennis. "The moment at the reunion, we saw each other as real people in this experience," Dennis said. "I think she apologized for her part, some of the things that she felt she would have done differently. Us both realizing the things we would have done differently has led us to bonding over that and moving forward, really."
"And I think that's what I'm most thankful for with everything that happened," she realized. "Although, as a person, that was hard on the receiving end of the things she said. But I know we all make mistakes and that's one of the things I'm trying to say about myself too, is people make mistakes."
RELATED: 'Southern Charm': Who Is the Richest Season 7 Cast Member?
She also learned some valuable, albeit hard lessons from the experience. "Well, definitely just being more conscious and aware of the people around you and being open to anyone and everyone, not looking at someone for any other reason than their heart," she remarked. "I think that's the biggest lesson. I think they see me just living my life better in so many different ways. I'm hoping that experience they'll take and kind of learn from it."
Dennis added that the only emojis she uses today are: "Smiley faces and hearts only!"