'Southern Charm': Kathryn Dennis Posts Wedding Dress and Engagement Ring Photo but Says She's 'Not yet' Engaged
A photoshoot had Southern Charm fans wondering if Kathryn Dennis had gotten engaged as Instagram blew up with questions and congratulations.
But not so fast. Dennis said the shoot was a promotional spot, but she teased that an engagement isn't out of the question someday soon. A fan asked, "Are you engaged !?!?" Dennis replied, "Not yet!" Adding that she was doing a photoshoot. One reason fans got so excited was that Dennis partnered the dress with a stunning diamond ring. Dennis shared another photo of the dress earlier in May too but was not wearing the ring. "I typically like leather but today, I'm in love with lace," she wrote. "It's so much fun to get dressed up again!" A few fans suggested she consider wearing the dress if she got married.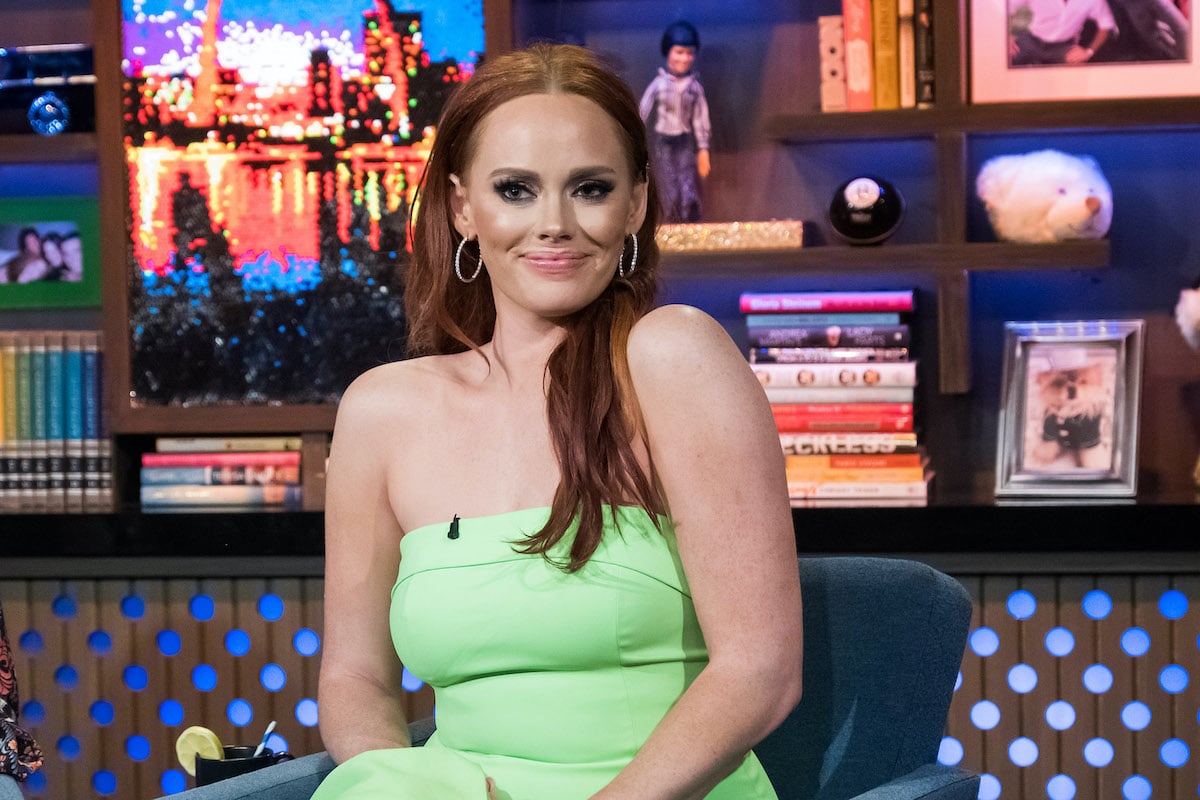 A 'Southern Charm' engagement isn't out of the question
Dennis, who has been dating Chleb Ravenell for over a year said the couple has been talking marriage. "Oh for sure! This is the first real adult relationship I've ever had where I felt like we were consciously working to build a future together," Dennis told E! News. "Like we talk about our future. We talk about that stuff, which has been really cool and it feels good when I say that."
During her interview, Dennis said they haven't used the exact word, "marriage" but they thought about moving in together. "I'm looking into my living arrangements. We're talking about long-term decisions as far as living arrangements and things like that with the children," she said.
RELATED: Southern Charm: Austen Kroll Says Craig Conover's Success Inspires Him, Admits He's a Little 'Envious'
Ravenell and Dennis took the plunge and posted a photo from their first home together. "So we got our first place together!" she posted on Instagram in April. "Let @thehomeedit and peel and stick projects begin." Dennis also shared photos with her children from her new home with Ravenell, including a sweet Mother's Day video.
Could Chleb Ravenell be joining the 'Southern Charm' cast?
Dennis worried that perhaps fans didn't want to see her return to the show after experiencing a rough season. "I hope so, we'll see. I was afraid to ask that question about if there was another season would you want to be involved at all if I did it." Adding, "I mean he's open to it because he really does handle stress and adversity well," she told E! News. "I think he might be open to it. We'll see. He's definitely going to be in my life."
The series followed the comments and monkey emoji she directed toward a local Black radio host. Dennis wrestled with coming to terms with the impact of her remarks, while at the same time she was dating Ravenell who is Black.
RELATED: Southern Charm: Thomas Ravenel Can't Quit Patricia Altschul, Keeps Posting Shady Tweets but She Left Twitter
Dennis is also dealing with more child custody issues with Thomas Ravenel, who is seeking sole custody of the couple's children. Ravenel filed for full custody in Oct. 2020. He claimed in court documents that his son has fetal alcohol syndrome due to Dennis's alcohol consumption while she was pregnant.