'Southern Charm': Why Leva Bonaparte Confronted Kathryn Dennis After Being Accused of Racism
Kathryn Dennis will be taken to task on the new season of Southern Charm. The Bravo star was accused of being racist after a heated exchange with a Black radio host. New castmember Leva Bonaparte will be seen this season confronting Dennis about the situation. As a tease of what's to come in season 7, Bonaparte explains why she had to call out her co-star.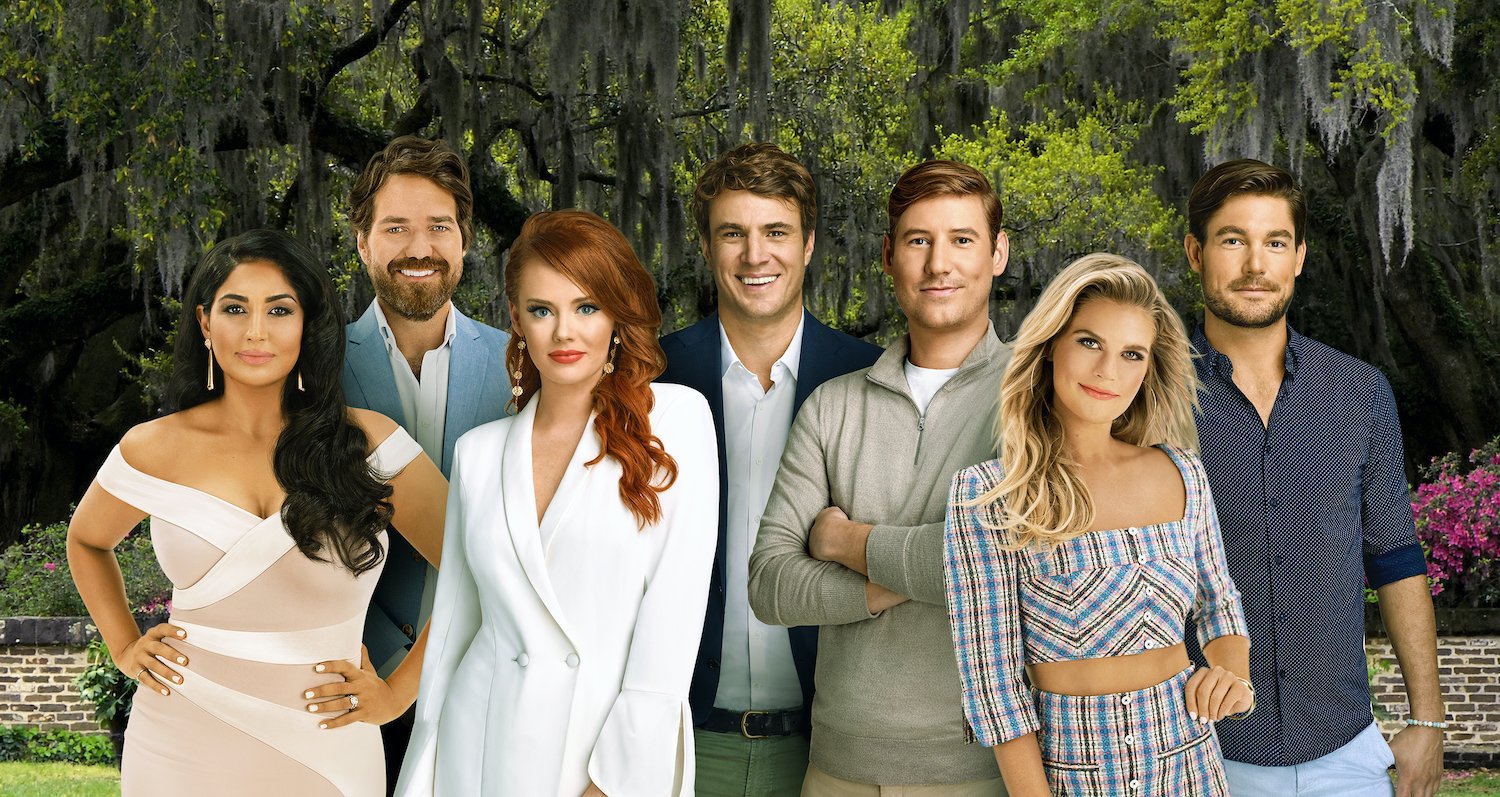 What did Kathryn Dennis do?
Back in May of this year, nail salon owner Katie Shields posted on her Instagram Stories she was planning a "Trump Boat Parade." Paulina Rodriguez, a small business owner who sells her jewelry at the shop, said that she was going to cut ties with Shields for supporting Trump.
Shields fought back and asked her supporters to tell Rodriguez she was not a racist for supporting Trump. The latter started getting harassed on social media and reached out to radio personality Mika Gadsden for help. Gadsden reposted an Instagram Story that Dennis had shared where she is seen getting her nails done at Shields' establishment. In the post, Dennis tagged Rodriguez's jewelry account but hid it from public view.
Gadsden called out Dennis and this is when the heated exchange started. The former shared a screenshot of the conversation that includes a monkey emoji from Dennis. Following the backlash the Southern Charm star received, she issued an apology.
"I want to acknowledge that using a monkey emoji in my text was offensive, and from the bottom of my heart, I sincerely apologize to anyone and everyone I hurt," Dennis tweeted. "Although the context was not my intention, there are no 'if ands or buts' that excuse me. I did not give it thought, and it was and is wrong, I know I am not that person. I know and will do better."
Leva Bonaparte addresses the issue on the show
Bonaparte joined Southern Charm Season 7 and is the first cast member of color. As the Black Lives Matter movement gained momentum over the summer, Bonaparte could not allow Dennis go along without addressing her issues.
"It just had to be addressed," Bonaparte told People. "It was important because we were building a friendship, and I felt like I had been really gracious. Over the year, there were a few sort of grievances on my part against her, and I kept giving her grace. And at this point, I was just like, 'Enough is enough, and I have to tell you how I feel about what you decided to write, say, do.'"
The new Bravo star doesn't believe that Dennis was coming from a bad place. In fact, Bonaparte said her confrontation with her co-star was her trying to be a friend.
"Even though I was incredibly upset and incredibly hurt, I was still trying to be a friend and help her walk through this sort of horrible, tone-deaf remark," Bonaparte told E! News.
"I was very clear but I also tried to be kind because I just think telling somebody they suck because they did something incredibly stupid and inexcusable is not the solution," she added. "I think to sit down and walk through it if you can—in that moment, I had the bandwidth to walk through it with her, to let her know how I felt, to let her know what I think she needs to do to reconcile and fix and learn and educate."
The exchange between the two Southern Charm stars is yet to come. Season 7 airs every Thursday night at 9 p.m. ET on Bravo.