'Southern Charm': Madison LeCroy Says She Has a Boyfriend but Is It Whitney Sudler-Smith?
When Madison LeCroy from Southern Charm revealed she has a boyfriend, fans couldn't help but wonder if she was referring to producer Whitney Sudler-Smith.
LeCroy's love life has been a hot topic for fans, especially after the Alex Rodriguez rumors surfaced on the show. Craig Conover blurted out that LeCroy was messaging with a "married" famous MLB player during the reunion. LeCroy admitted she messaged with Rodriguez but insisted the relationship went no further. But when Rodriguez and Jennifer Lopez broke up, fans wondered if she was dating Rodriguez. She replied to fans on Instagram, "I have a boyfriend!" which then got fans humming also about Sudler-Smith.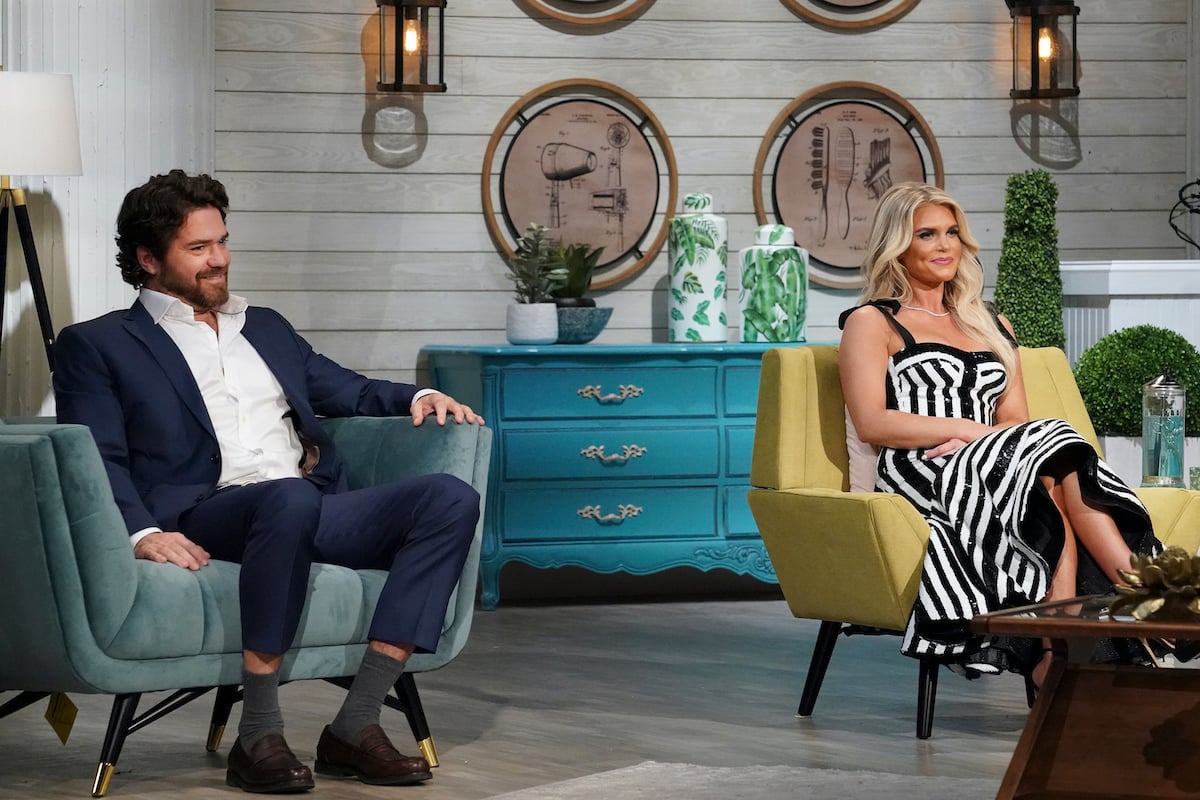 Why do fans think Madison LeCroy is dating Whitney Sudler-Smith?
Rodriguez isn't the only love interest fans have speculated about. Celebrity gossip Instagram account, deuxmoi shared that an anonymous tipster saw LeCroy and Sudler-Smith in a liplock at a restaurant.
"[The tipster] was at a very popular cocktail bar in Charleston last Thursday and in stumbles Madison LeCroy and Whitney Sudler-Smith from Southern Charm," the source reported. "They proceed to kiss right there in the middle of the bar on display! Guess she's moved on from ARod … And doesn't care who knows it!"
And while the source insisted Sudler-Smith and LeCroy were kissing, Sudler-Smith's mother, Patricia Altschul doesn't believe the hype. "April Fool" she wrote on Twitter along with the deuxmoi screenshot.
Altschul is close with LeCroy and has tried to play matchmaker in the past, even when LeCroy was still dating Austen Kroll. She has also openly discussed her hope for grandchildren too. But she basically squashed the rumor that LeCroy and Sudler-Smith were dating.
Madison LeCroy's 'boyfriend' remains a mystery
Despite Altschul's tweet, fans still wonder if LeCroy was referring to Sudler-Smith when she said she had a boyfriend. "That's so exciting!! I secretly always wanted you and Whitney to get together though! Haha," one person wrote on LeCroy's Instagram thread. "Very happy for you though!"
Another person added,  "Is it Whitney?! Please say it's Whitney I'll die." Of course, others still wondered if LeCroy meant that Rodriguez was her new man, but she remained silent. She did, however, wish Rodriguez and Lopez well when  Page Six took her off guard. "I wish them the best." Adding, "You kind of caught me off guard." 
LeCroy also no longer follows Rodriguez on Instagram. Beyond Sudler-Smith and Rodriguez, another love interest was floated in front of LeCroy during the latest season of Southern Charm. Newcomer John Pringle was initially Altschul's choice for LeCroy, but the two have decided they are better off as friends.
"I enjoy his company a lot," LeCroy told Showbiz Cheat Sheet. "I like his personality. I think right now, I just don't see him romantically. It's hard for me to see him like that. I just don't think he's the one for me."
So who is LeCroy's mystery man? Chances are, fans will find out when she's ready to spill.