'Southern Charm': Madison LeCroy Is 'Still Speechless' About the Reunion and Has 'Nothing Nice To Say About a Lot of the People There'
Madison LeCroy from Southern Charm hinted that the upcoming reunion will be anything but pleasant – at least for her.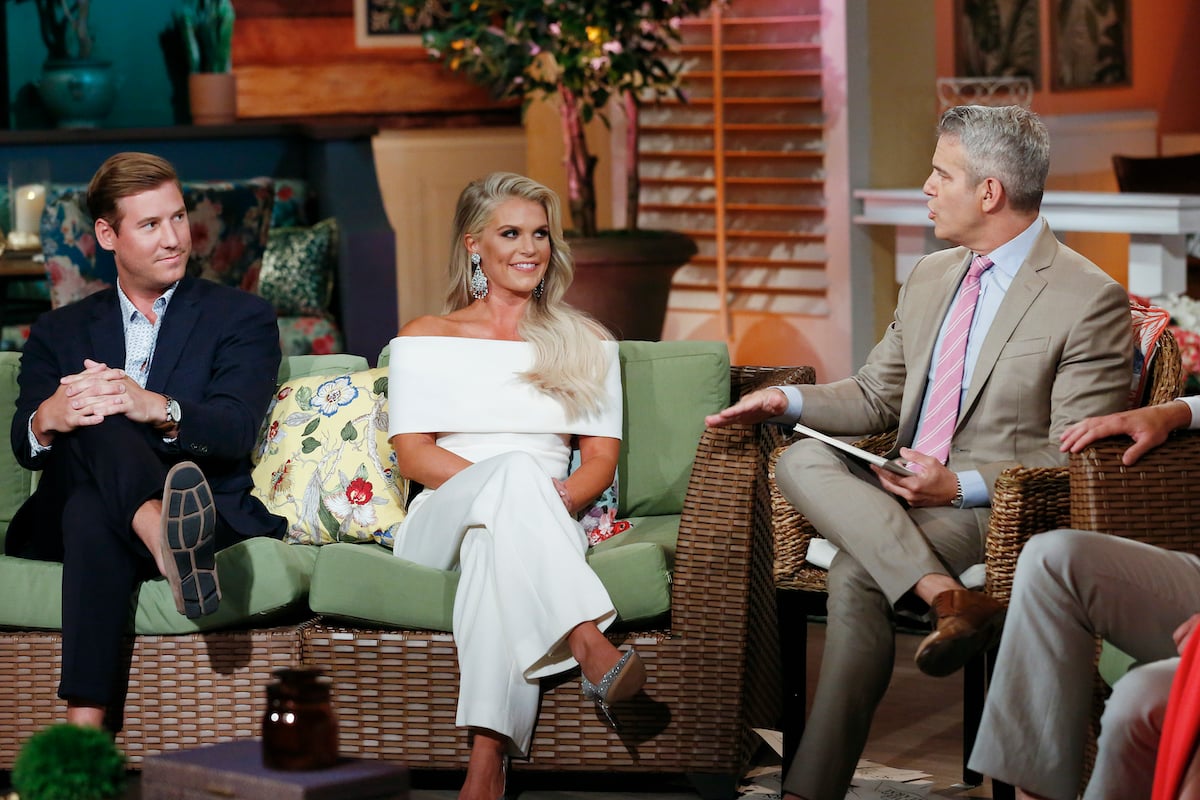 She was a significant player in the controversy this season. LeCroy and boyfriend Austen Kroll broke up, made up, and broke up. She and Craig Conover also had several tense moments, but she generally vibed well with the rest of the women on the show.
In some ways, she could be speaking in generalities when she dished about the reunion on Watch What Happens Live with Andy Cohen. "I am still speechless," she said while shaking her head during the After Show. "And you know, right now I can say I have nothing nice to say about a lot of the people there. And I'm just gonna keep my mouth shut for now."
John Pringle agreed with Madison LeCroy about the reunion
John Pringle was a co-guest on WWHL. "It was tough," he added. WWHL and reunion host Andy Cohen wanted Pringle's assessment. "Pringle, I know you had some issues with the temperature in the room," Cohen said. "Other than that, how was the reunion for you?"
Pringle is a new Southern Charm cast member and experienced his first reunion. "Oh I absolutely had the best time ever," he exclaimed. "It was a blast. I loved it!" Meanwhile, Cohen laughs at Pringle's statement.
Although he was a new cast member, Pringle certainly had his own set of drama this season. He made it perfectly clear he was romantically interested in LeCroy and told Kroll he had "designs" on dating her. However, Pringle later seemed to gel with Kroll, especially after Kroll and LeCroy broke up. Viewers also saw how he struggled to co-parent his two young sons, encouraging them to play outside when instead they wanted more screentime.
Madison LeCroy and Austen Kroll likely have a spicy reunion
One of the people LeCroy may have been referring to is Kroll. They have both made snarky remarks about each other since filming ended. Plus LeCroy may have already moved on and it wasn't with Pringle.
While LeCroy said Kroll hasn't "drunk dialed" her post-breakup, she became concerned when a fan shared comments he made on Instagram. "I've gotten a few emotional quotes off of Instagram," LeCroy said on WWHL. "I did call to check on him at one point because he had talked to a fan and was saying he was miserable and wasn't okay. So I did check on him."
"But that backfired in my face," she remarked. "He was wasted." She then said she was too busy having her "own adventures" to watch Kroll's adventures with Kristin Cavallari on Instagram. Does that mean her adventures were with Jay Cutler, Cavallari's ex-husband? "I'm not kissing and telling," she grinned.
Southern Charm is on Thursday at 9/8c on Bravo.