'Southern Charm': Madison LeCroy Reveals Fiancé Brett Randle Won't Appear on Season 8, and Why the Cast Isn't Invited to Her Wedding
Madison LeCroy said viewers won't see her romance with fiancé Brett Randle on Southern Charm Season 8 because she wants to protect the relationship.
LeCroy got engaged to Randle months after her breakup with Austen Kroll, which played out publicly over seasons 6 and 7. LeCroy likely learned hard lessons from trying to navigate her relationship with Kroll on reality television. So she said there's no way viewers will see Randle. She added that the couple plans to marry in 2022 and shared why none of the Southern Charm cast will be invited to the nuptials.
Madison LeCroy shared why Brett Randle won't appear on 'Southern Charm'
LeCroy hopped on Instagram Live which is when she addressed the upcoming season. "My fiancé will not be on Southern Charm. I hate to say that," she said. "But you know, it's just not his thing. And not only that, but I want this to work."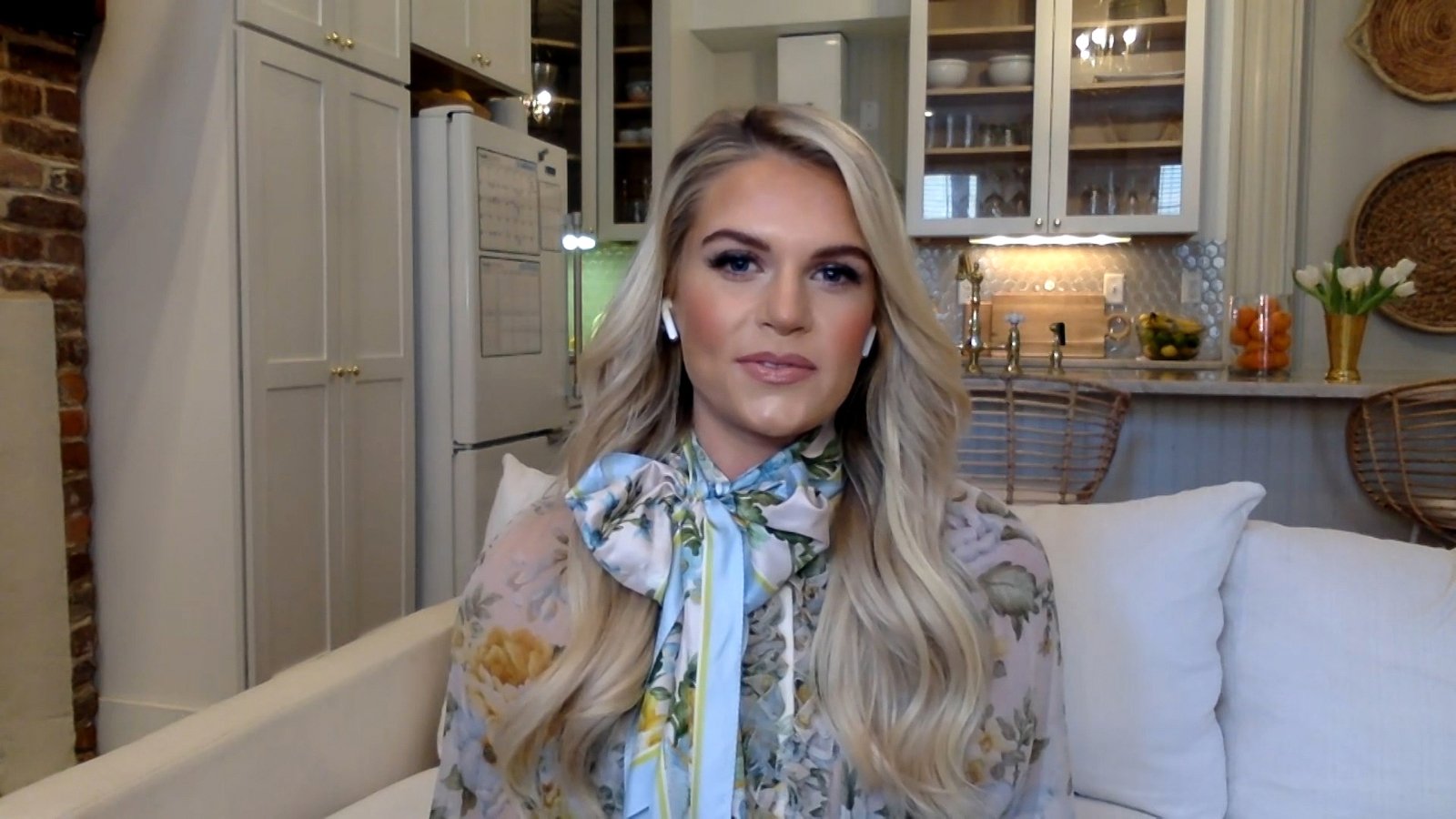 "So I think that keeping that private was the best decision that I made," she continued. "And I love him so much, and I hate that if people were mean to him, I would go bats*** crazy. So we're just going to avoid that and keep our love to ourselves. And not have the input of all the haters on there. Telling me what to do in my relationship."
LeCroy and Randle got engaged in October 2021 and she said Randle took her by surprise. "I honestly was not expecting it that day," she told People. "We traveled a lot this summer and I kind of thought it was going to happen around then."
"The next thing you know we come back home and I'm thinking it's just a birthday dinner, and my son's over here jumping around, and I turn around and my fiancé is down on one knee and proposed to me in my living room," she continued. "It was so intimate. I've been crying like crazy from joy. [I'm] so excited."
She dished wedding plans and why the 'Southern Charm' cast won't be invited
No specific shade toward anyone on the Southern Charm cast, but LeCroy said she planned to have a very small, intimate wedding with just family. "Yeah, so I guess a lot of people are asking me when I'm getting married. I mean, I would marry him tomorrow," she said during her Instagram Live. "But I do want to at least make sure that our families can be there and at least our parents. So the Southern Charm cast will not be at my wedding only because, like I said, we're doing family. And that's kind of it."
LeCroy was also asked about the shade Leva Boneparte threw her way. Boneparte reportedly unfollowed and blocked the cast, including LeCroy after the season finished filming. LeCroy laughed at the question, claiming to be unaware of any drama with Boneparte.
Is Madison LeCroy moving to California?
LeCroy also discussed specific dates for her wedding, plus said she'll be spending more time in California, which is where Randle resides. "My wedding is going to be this year," she said. "And what's crazy is my sister sent me this article that my grandmother wrote and said December was the month that she said that was the best time to get married."
"So we're going to try to do December," she shared. "Or we and we're kind of thinking a New Year's wedding, which I think would be fun. We're going to do destination. We thought about eloping. It's just one of those things because we're buying a house here in Charleston."
"But we also want to have the wedding, but I can't have everything at once," LeCroy added. "So I'd rather have a fully furnished house by a designer than have some large wedding that's going to last for a few hours. So as far as me moving to California, I guess I will be. I will be going to California very often. And we will be doing bi-coastal. So that's what we'll do."
RELATED: 'Southern Charm': Are Shep Rose and Taylor Ann Green Getting Engaged on Season 8? Fans May Finally Find out