'Southern Charm': Madison LeCroy Thinks Craig Conover's Girlfriend Only Chose Him Because She Couldn't Have Austen Kroll
Madison LeCroy from Southern Charm knows Craig Conover is mad at her. But that didn't stop her from implying that his new girlfriend only chose to be with him because she couldn't have Austen Kroll.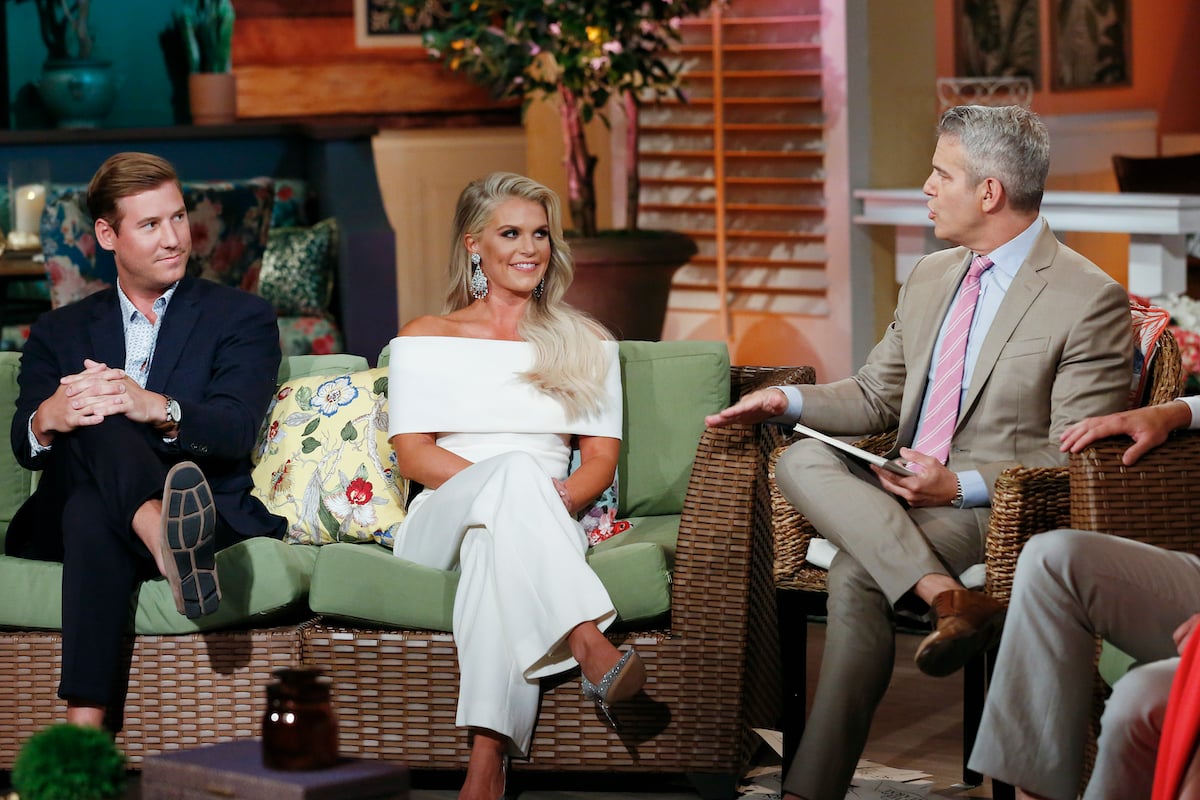 LeCroy shaded Conover when she appeared on Watch What Happens Live with Andy Cohen. Host Andy Cohen asked about Conover's girlfriend Natalie Hegnauer, which is when LeCroy said Hegnauer was first intimate with Kroll.
"Austen was the person to tell me about this," LeCroy told Showbiz Cheat Sheet. "Which is why I didn't think it was any surprise, Everybody knew. [John] Pringle knew …" She thought Conover realized that Hegnauer's involvement with Kroll was common knowledge. However, apparently he wasn't thrilled that she made the declaration on WWHL. But during an exclusive interview with Showbiz Cheat Sheet, LeCroy not only doubled down on the remark, she went even further .
Madison LeCroy thinks Craig Conover's girlfriend chose him because she couldn't have Austen Kroll
"I had actually talked about this with Craig in a scene and I was like why are you worried about what I'm doing?" LeCroy wondered. "I mean did you not ever think that I wasn't going to come out with the fact that your now girlfriend slept with Austen?" 
"I think Craig's upset with me about it," she said about the comment she made on WWHL. "But I think that's foolish of him in the sense of he had to know that was coming. I mean, I don't hate her, I don't dislike her. [Kroll] did this when we weren't together. That's on him."
"But if he's okay with it, then I guess he's okay with it," LeCroy added. 
She also did not think Hegnauer and Conover would be together forever either. "I'd be very shocked," LeCroy said about the couple going the distance. "I mean if my girlfriend sleeps with a guy, then I don't think I'm really gonna go and do that."
"I know that the girl said 'I ended up being with Craig because I knew you were never going to get over Madison,'" LeCroy recalled hearing from Kroll.
Craig Conover doesn't want to be associated with Madison LeCroy
Indeed, Conover is angry with LeCroy. "She was really nasty for no reason," he told Us Weekly. "That's how Natalie and I met, Austen introduced us in Aspen, [Colorado]. It was no secret that they had known each other before." 
"Natalie has been nothing but nice to Madison.," he added. "They hung out, they were friends. So what Madison did just wasn't nice, you know? … I don't even want to be associated with Madison anymore."
"Everyone else is happy for me," he added. "It's been a long time since I've felt this way about someone and since I've found someone that was so supportive. It's sad to watch [LeCroy] project and unravel in front of everyone. I mean, that's her opinion and that's fine. … She's just not a nice person."
Southern Charm is on Thursdays at 9/8c on Bravo.