'Southern Charm': Madison LeCroy Was MIA at John Pringle's Birthday Dinner But Austen Kroll Was There
While she didn't want to speculate on their relationship, Landon Clements from Southern Charm spilled a little sweet tea about the current status of Austen Kroll and Madison LeCroy's relationship.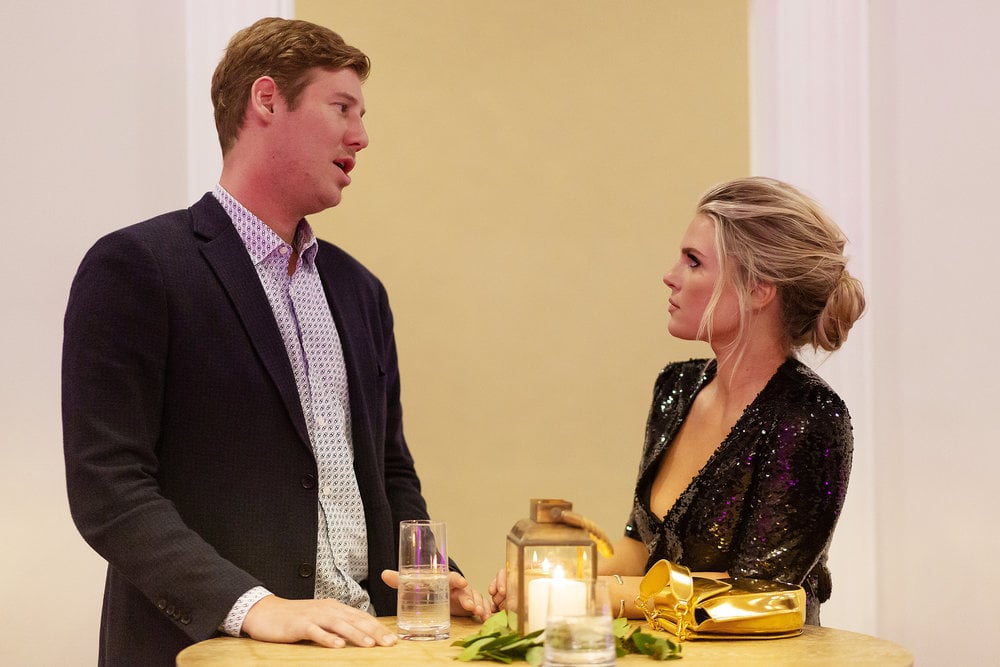 Clements, who now resides in California, was recently in Charleston and attended new cast member, John Pringle's birthday dinner. She only met Pringle for the first time and was surprised given their mutual ties to Shep Rose. Clements said she sat next to Pringle's sister during the dinner, adding Pringle's sister Jenny is "a riot."
She dished about the dinner on the Behind the Velvet Rope with David Yontef podcast and offered a few details about who was (and wasn't) there. "Shep, Craig [Conover], Austen, Taylor [Ann Green] …I think that was sort of it," she said listing the guests. That's when host David Yontif wondered about LeCroy.
Landon Clements didn't realize there was trouble in paradise
"No, she wasn't there," Clements said about LeCroy. Adding that she doesn't ask about people's relationships so she wasn't going to ask where LeCroy was. "I'm not like, so Austin, where's Madison?" she laughed. "And now seeing, like, I didn't know that there was like a little love triangle, so to speak. So I'm really glad I didn't bring it up now."
So what does Clements think about LeCroy and Kroll together? "I don't know," she said. Adding, "I just want everyone to be happy. To be honest, I've never been around them together as a couple."
RELATED: 'Southern Charm': John Pringle's Sister Slams Social Media Troll for Remark About His Child
Yontef pressed Clements to see if she had any additional insight as to why LeCroy was not at the birthday dinner. "There's probably a reason, but you know, I can't speak to that," she said.
Are Madison LeCroy and Austen Kroll still together?
But Clements did offer her thoughts on if the couple will ultimately go the distance. "I mean, you know if he becomes Budweiser maybe," Clements laughed referring to Patricia Altschul's shade about Kroll's beer company.
"[LeCroy] is very mature, very driven," she added. "And I mean, I think that they obviously care about each other a lot, but is it in the long haul? I don't know. I don't know what if Austin wants to get married and have kids or what he's looking forward to, but it has been sweet seeing him with Hudson and you know, he, I could see him being a good, you know, dad or uncle or whatever."
RELATED: 'Southern Charm': Austen Kroll Reveals If John Pringle Was Truly a Threat to His Relationship
Although Kroll told Showbiz Cheat Sheet he bought LeCroy's son birthday gifts in early November, LeCroy recently deleted photos of the couple on her Instagram. She also shared a photo on her Instagram story referring to herself the the only single person with two other couples.
"Does that surprise you?" he said about the photo deletions to ET. "We are always kind of up and down, but considering that we are so strong on these first couple of episodes…" Kroll then hinted that viewers will see the couple endure rocky times this season.
Southern Charm is on Thursday at 9/8c on Bravo.