'Southern Charm': Madison LeCroy Wishes A-Rod and Jennifer Lopez Well After Breakup
Madison LeCroy from 'Southern Charm' said she wishes Jennifer Lopez and Alex Rodriguez well after she was previously linked to their breakup rumors.
Madison LeCroy from Southern Charm, who became entangled in the Jennifer Lopez and Alex Rodriguez drama, wished the former couple well, sharing that their split took her off guard.
She made a short statement about the breakup only saying, "I wish them the best." And adding, "You kind of caught me off guard," when Page Six reached out to her. Lopez and Rodriguez announced they parted ways on April 15. "We have realized we are better as friends and look forward to remaining so," according to a statement from Lopez's rep, CNN reports.
Adding, "We will continue to work together and support each other on our shared businesses and projects. We wish the best for each other and one another's children. Out of respect for them, the only other comment we have to say is thank you to everyone who has sent kind words and support."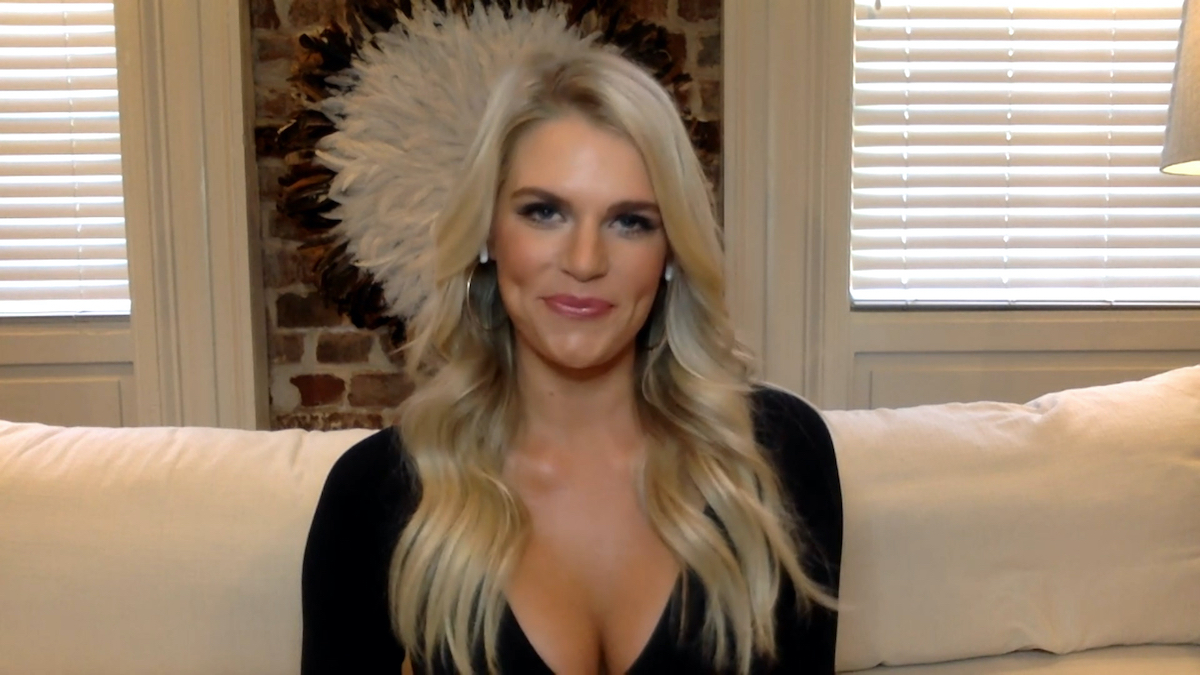 Why is Madison LeCroy linked to Alex Rodriguez and Jennifer Lopez's breakup?
LeCroy became wrapped up in early false reports that Rodriguez and Lopez split in March. She was initially linked to Rodriguez when Craig Conover shared that LeCroy was messaging with a married (very famous) MLB player during the Southern Charm Season 7 reunion.
However, false reports that the couple broke up came only hours after Shep Rose disclosed that Rodriguez had LeCroy sign an NDA. "I know that there was, like, an NDA signed, which doesn't seem to mean anything anymore, not worth the price of the paper they're printed on," Rose told US Weekly in March.
After days of speculation and rumors, Lopez and Rodriguez announced they had not split. A source told Today the March reports that the couple parted ways were false. "They hit a rough patch that made them think about what they should do," according to an unnamed source. "All the reports are inaccurate. We are working through some things."
Why did Jennifer Lopez and Alex Rodriguez break up?
So did the breakup have anything to do with LeCroy? Sources shared with E! News that Lopez did not feel as though she could trust Rodriguez. "Once her trust is broken, there's no turning around," the unnamed source told E! News. "She feels good about her decision because she knows A.Rod will still be in her life, just in a different capacity."
Another source said Lopez "has not been happy for a while now."  However, some people close to the couple believe it may not be over for good. Rodriguez posted a video on Instagram that hinted he's still in love with Lopez. "He is respecting her wishes right now, but has high hopes they will get back together," another source told E! News. "He's doing anything in his power to make J.Lo happy." 
Meanwhile, LeCroy has moved on and continues to work and play in Charleston, South Carolina. Conover recently teased that the series will return, adding that friend Kristin Cavallari could possibly make an appearance.