'Southern Charm': Naomie Olindo Breaks Down the Cheating Scandal That Brought Her Back to Charleston for Season 8
Southern Charm is coming back for season 8, and the cast features both new and familiar faces. After a season hiatus, Naomie Olindo has returned to the popular Bravo reality show as a "friend." She joins series vets Leva Bonaparte, Craig Conover, Kathryn Dennis, Austen Kroll, Madison LeCroy, and Shep Rose.
In addition to Naomie, Venita Aspen and Taylor Ann Green are returning for season 8, along with newbies Olivia Flowers, Marcie Hobbs, and Chleb Ravenell.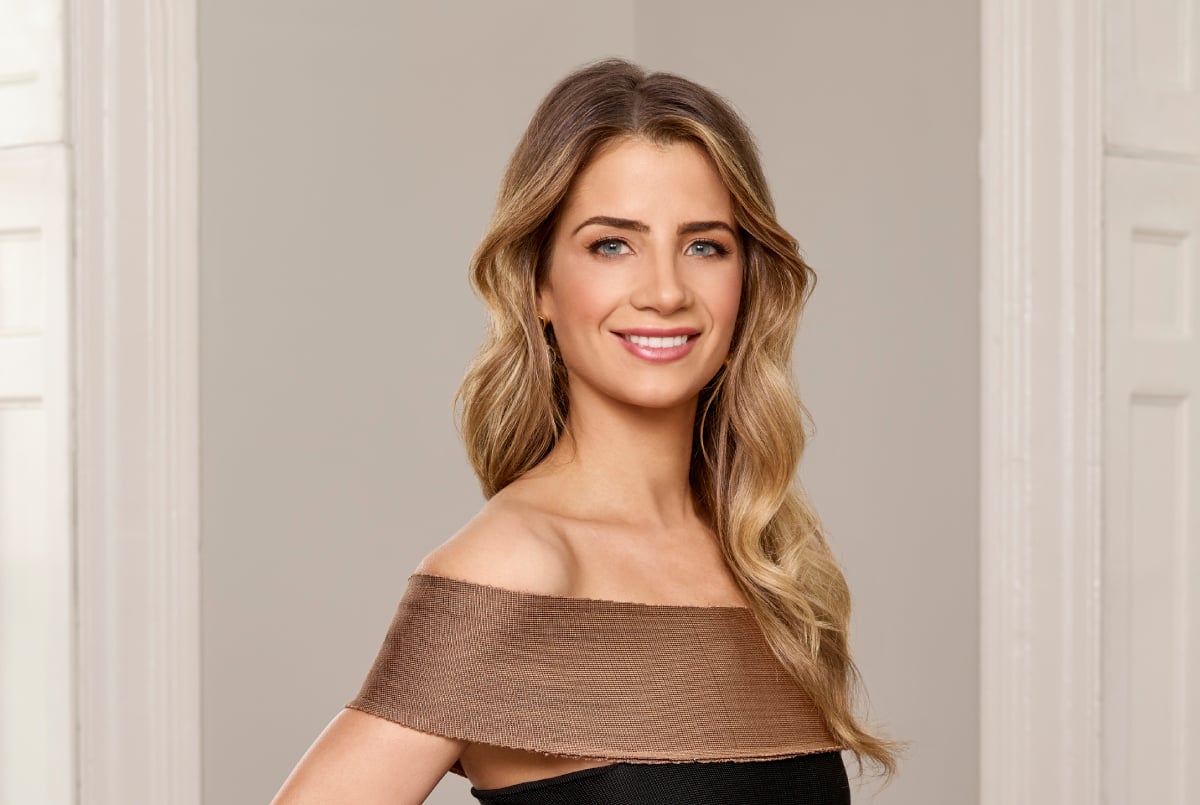 A cheating scandal brought 'Southern Charm' star Naomie Olindo back to Charleston
In the summer of 2021, Naomie revealed to her Instagram followers that she had split from her boyfriend of three years — Dr. Metul Shah — after she discovered he was cheating. The major breakup came just weeks after they moved to New York City together, and she shared details about what happened on The Skinny Confidential Him & Her Podcast.
Naomie explained that she wanted to use Metul's computer monitor to show friends some photos of a restaurant in France.
"So, I'm like, 'oh, I'll just pull this up.' I watched him study and log on to that thing every single day for three years. So, I call him, because I didn't know the passcode to it. And he's like, 'Ooh, I don't, I don't remember. I don't remember it.' I'm like, 'what do you mean you don't remember?'" Naomie recalled.
She left New York City and moved back to Charleston
When Naomie was able to get into the device, she says a "previously opened window popped up" that she didn't open. What she saw next broke her heart.
"I wouldn't have thought to look. And it was like a year's worth of texts with his ex and explicit pictures and, you know, the whole nine yards," Naomie revealed.
She says that Metul called her "a hundred times" and tried to come back into her life. It was a difficult process for her because he was saying all of the right things.
"They know exactly what they've been withholding from you previously in the relationship — what you crave," Naomie explained. "I think I just wanted to feel loved. I don't think that he ever truly loved and accepted me. It was always what he thought I could offer him or what he thought he could gain."
After the breakup, Naomie returned to Charleston as a single woman. But because she had quit Southern Charm, the show didn't automatically take her back.
Naomie Olindo had to 'beg' her way back onto 'Southern Charm'
Naomie is back as a "friend of the show" for season 8, and she says she had to "beg" her way back on.
"I was like, 'Guys, please. I know I quit, and I know I told everybody to f**8 off, but please I'm very depressed and I really want to come back. I don't know what I'm going to do if I'm back in Charleston' and they're like, 'All right,'" Naomie said on the podcast.
She also claimed that she quit the show in the first place because of Metul. Naomie said she was trying to prioritize a "healthy and loving relationship," but it didn't work out. She wanted to return to Southern Charm because it "opens doors for so many opportunities."
According to the season 8 trailer, one of those opportunities was a sexy reunion with her ex, Craig Conover. Apparently, Craig and Naomie "hooked up" after she broke up with Metul.
"I feel like you're awkward around me a little bit," Naomie tells Craig, who is now dating Summer House star Paige DeSorbo. He replies, "We're not just exes, we hooked up recently."
Fans can see the drama play out when Southern Charm Season 8 premieres June 23 on Bravo.
RELATED: 'Southern Charm' Star Craig Conover Thinks He Can Get Cameran Eubanks Back for Season 8