'Southern Charm': Naomie Olindo Fondly Remembers Her Father
Days before Christmas, Naomie Olindo from Southern Charm shared the heartbreaking news that her father had died. Her father Joel Olindo endured a private battle with esophageal cancer, succumbing to the disease on December 20.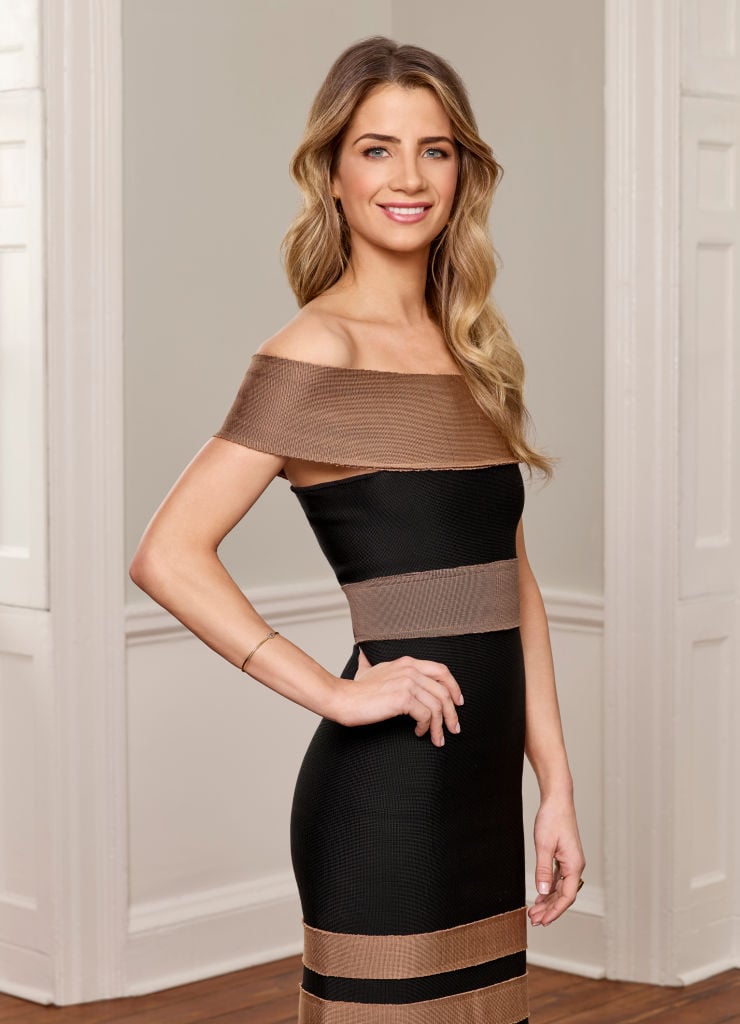 Olindo shared an emotional photo and words about her father's passing.  "I lost a piece of my heart last Friday," she shared to Instagram, along with a photo holding her father's hand. "After privately fighting esophageal cancer for 12 excruciating months, my dad lost the only fight he's ever lost. He died peacefully surrounded by people that loved him more than words can explain."
She recently posted her father's obituary and a loving tribute to a man she considers to be the most amazing person she's ever known.
A life well lived
The tribute mentioned that Olindo's father had the amazing experience of winning an Olympic Gold Medal in martial arts for the French National Team in 1973. He also began his career in the restaurant industry as a teen. "After moving to the South of France and bouncing between family members, he began working in restaurants in Cannes, France at the age of 14," according to the tribute. "Little did he know at the time, he would soon come to master this industry as he would most facets of his life."
"Hand in hand with business, Joel's certainty and love for things he believed in extended far past his professional life," the tribute continued. "His greatest self-admitted accomplishment came in 1988 where he saw the love of his life in a green bikini at a party in Nice, France. Acting on behalf of the helpless romantic he was, he would pursue Carole until she had no choice but to fall for his infallible charm. Her playing hard to get would soon prove to be no match for his notorious pranks, fiercely protective temperament, and exceptionally loving nature."
Love was always first in his life
Southern Charm fans could see the closeness within the Olindo family. Cameras often followed Naomie on visits to her parents' home and at the restaurant.
"No matter what Joel accomplished, his proudest feat was marrying the love of his life, Carole, and raising their only daughter Naomie," according to the tribute. "His love and marriage to Carole was exemplary, and they spent every waking moment together in beautiful harmony. In 1990, Joel was on top of the world in love with his new wife and thought nothing could come close to the happiness he was experiencing at the time. This would all come crashing down in August 1992 when Naomie was born."
When the Olindos welcomed their only daughter, life became even sweeter. "From that day on, Joel and Carole were both true subordinates to the true love of their lives, their only daughter. He taught her how to be strong and independent, loving and gentle, shrewd and clever, but most of all, how to follow in his accomplishing footsteps in business and in family life. The bond Joel shared with Carole and Naomie was deep, rare, and their love for each other was palpable. The three were always together working, talking and laughing- Joel's favorite pastime. Joel loved to push his daughter to learn in life and in business, and was extremely proud of his little, but mighty, family of 3."