'Southern Charm': Naomie Olindo Wants to Start a Friend Making Group for Women in New York
Naomie Olindo left Southern Charm and Charleston, South Carolina for New York City. And now she's hoping to help other women who are new to the city to make friends. She posted about how moving to a new city can be lonely but she hopes to change that for others.
Naomie Olindo is hoping to make friends in New York City
Olindo posted a photo of some of her close friends from Charleston and admitted making new friends as an adult is a challenge. "I want to start a small/discussion group in New York for girls struggling to meet friends," she shared on Instagram. "I'm thankful to have some friends here already but I cannot imagine moving to a new city and knowing NO ONE. Making friends as adults is hard and I want to help women feel less alone. Would you come?? Omg what if no one came and it was just me that showed up???? Spiraling."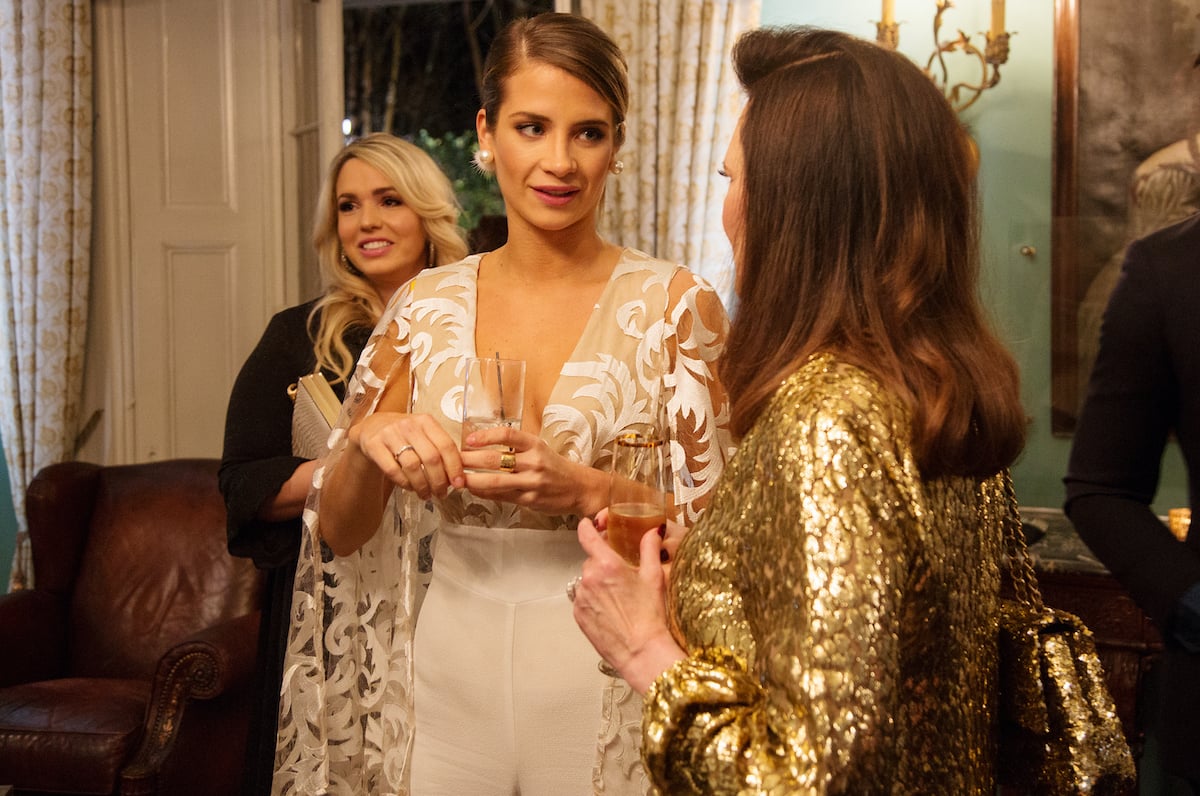 Leva Boneparte, who is featured in the photo said she would fly in for the meetup. "Omg i would fly in for you!" she replied in the thread. "Anyone is NYC is sooo lucky to have you! Hugs friend." Many others replied, sharing they would love to meet in the city.
Naomie Olindo even left her cats with her mom in Charleston
Olindo shared she and her boyfriend Metul Shah decided to pack up and move to New York in May. "Hi! We live in New York now," she posted in early July along with an upside-down smiley face emoji. "Highlight from the last week: living in a beautiful and comfy @bluegroundhomes apt until we find a permanent place. Lowlight: riding the subway all the way down the wrong line, twice."
She also shared on her Instagram story that she had to leave her cats behind in Charleston too. "I had to leave my cats in Charleston at my mom's for a year because I couldn't bring myself to lock them in a NYC apartment," she wrote along with a video. "But I'm so thankful for amazing friends that send me daily updates from the neighborhood." Olindo even observed that her cat looks pretty fit. She also gets in her "cat" fix by snuggling neighbor's cats in New York.
Why did Naomie Olindo move to New York?
Olindo moved to New York when Shah landed a fellowship at Weill Cornell Medical College in New York, People reported in May. "Draft day round two, can't believe it's already been almost four years. Humbled and excited to match for fellowship at Weill Cornell and join manhattanites in complaining about rent, weather, subway rats, and kinda everything else in general," he shared on Instagram in Oct. 2020.
Shah also posted photos from the couple's "farewell" tour to Charleston. "charleston farewell tour begins," he posted in early May.
RELATED: 'Southern Charm': Naomie Olindo Spent Valentine's Day at a Restaurant She Went to With Her Dad