'Southern Charm': Naomie Olindo Spent Valentine's Day at a Restaurant She Went to With Her Dad
All Naomie Olindo from Southern Charm wanted for Valentine's Day was to have dinner at a favorite restaurant she frequented with her father.
She shared on her Instagram story that she begged boyfriend Metul Shah to simply take her to a local Chinese buffet restaurant for dinner because that's where she used to go with her father. Olindo shared a video at the restaurant where she opens a fortune cookie with her fist as Shah is heard laughing in the background. She grins as she opens the cookie to reveal the fortune.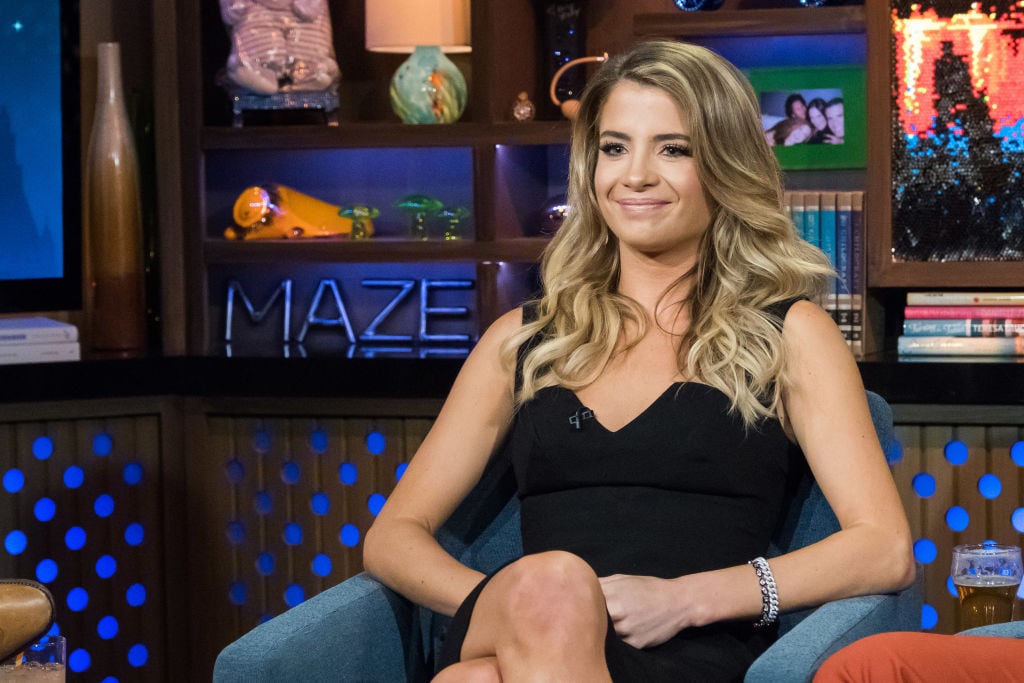 Olindo captioned the first video. "Last night I begged Metul to take me to a Chinese Buffet my dad used to take me to and we had the time of our lives." She added, "At first he said no, but don't worry, I persevered. Then, when I said that's all I wanted for Valentine's Day and it was $12 all you can eat he said yes."
She may have turned him into a fan
Olindo added another video of Shah wandering about the massive buffet with a tray in hand. "His first time at a Chinese Buffet. Just look at this joy," Olindo wrote. Indeed Shah looks delighted as he wanders around the bountiful buffet. He looks like he can't contain his happiness too.
"When my family first moved to America, my dad would always take my mom and I to this hole in the wall China Buffet that had all you can eat crab legs for $6 extra the $12 base price," Olindo also shared in an Instagram post. "The buffet closed (pretty sure due to Joel eating them broke from crab legs) and a couple years later they built a new one in the same shopping center."
"Last night Metul FINALLY agreed to take me for Valentine's Day and we had so. much. fun. eating everything in sight and just being with each other," she added. "No fancy wine list (bc no liquor license at the buffet lol) and just the best quality time with the person that has been my rock through the last (almost?!) 2 years. I love you @m_shah11 and thanks for letting me punch crab claws at the table ❤️"
This Valentine's Day had to have been hard
Having dinner at the restaurant was important for Olindo. Her father died shortly before Christmas. "I lost a piece of my heart last Friday," she shared on Instagram. "After privately fighting esophageal cancer for 12 excruciating months, my dad lost the only fight he's ever lost. He died peacefully surrounded by people that loved him more than words can explain."
"I missed him before he was even gone, and I can't imagine what this road will be like," she continued. "If someone you love is fighting this horrible disease, please know my heart is with you and it truly aches for you. There aren't really words for this pain but I'm very thankful for the kindness and love our friends and family have shown my mom and me during the most difficult time of our life."