'Southern Charm New Orleans': Reece Thomas Hospitalized Just Before Reagan Charleston Gives Birth
Reagan Charleston has been on a roller coaster ride since she and Jeff Charleston divorced. In a surprisingly quick turnaround, Reagan found love again in college ex-boyfriend Reece Thomas. Soon after, she was showing — a surprise to some fans and friends after she specifically told Jeff Charleston she didn't want to have a baby with him. But it seems Reece was the right one, and now Reagan has a healthy baby girl in her new family. However, in a surprising turn of events, Reece Thomas ended up in the hospital alongside his wife just before her delivery.

A whirlwind relationship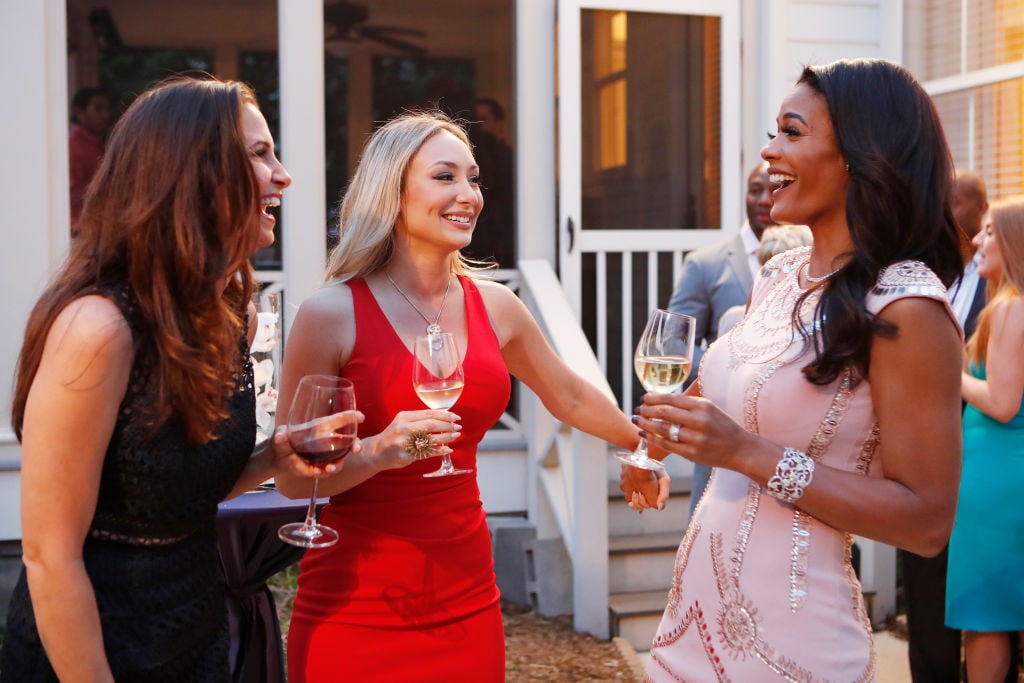 For many fans, it was a bit of a surprise how quickly Reagan Charleston found love again after her divorce with Jeff Charleston. Reece Thomas, was her old college sweetheart, and according to Reagan, they were able to pick things back up as if they never stopped dating.

Reagan told People that the couple hit it off instantly. "We had instant chemistry; it was like no time had passed at all," she gushes. "The last decade just went out the window and we picked up just right where we left off, when we were in our early 20s, like college kids."

"Especially after my divorce, it was so nice to have someone who felt familiar," Reagan went on to add. "I had spent months living on my own in the French Quarter, living an independent life. And right when I felt ready to start dating again, Reece came back in my life. It felt like serendipity. Like everything happened for a reason. There's no other way to describe it: it just feels right."

To top it off, Reagan made it clear that she thought Reece was the one when it comes to fatherhood. "He was born to be a dad. He's so good with kids and he's got a dad hat on already. And I'm so ready to be a mom," she added. "I keep thinking about the fact that I'm bringing a life into this world. I'm going to have a little person who I'm going to feed and raise. It's the warmest feeling. I'm so excited," Reagan told People.

Thomas Reece hits the hospital
Reagan Charleston expected to be in the hospital for her delivery, and we're sure she expected Reece Thomas to be by her side too — but not in a hospital bed.

Reagan revealed via Instagram that Reece was hospitalized due to appendicitis. "Less than 24 hours before I give birth — DID NOT think this guy would be in a hospital bed!! Perfect timing for a case of Appendicitis!!! NBD God has a sense of humor — UPDATE! Reece will be in hospital for at least a WEEK!!! But they are going to wheel him up for the delivery," wrote Reagan in a recent post.

Reece ended up hospitalized mere hours before Reagan was expected to give birth — probably a stressful situation for the mom-to-be, but it looks like she handled it with aplomb.

The baby was almost premature
This isn't the first hospital scare the new parents had before Reagan's delivery. There was a moment where the couple thought Reagan Charleston's baby might come a little early.

"8 weeks ago, we were in the hospital scared we would have a premature baby. Reagan was already dilated and we had to prepare ourselves for a change of plans," wrote Reece on Instagram.

He went on to add, "Both girls toughed it out and momma made it like she said she would. Now we have a fully developed little girl who could make her big entrance any day now… and bae had time to pack her own hospital bag lol fake eyelashes are not priority. I was panic packing. What can I say."