'Southern Charm': Patricia Altschul Reveals Her Most and Least Favorite 'RHOBH' Cast Member
When a Twitter poll asked fans for their most and least favorite cast member from The Real Housewives of Beverly Hills, Patricia Altschul from Southern Charm didn't hold back with which cast member had her vote.
The poll question simply asked, "Comment below the following! #RHOBH • Your #1 favorite • Your #1 least favorite." Altschul's response was pretty clear. She is a Lisa Vanderpump stan. "Favorite..Lisa Vanderpump Least favorite…the rest of them," she wrote.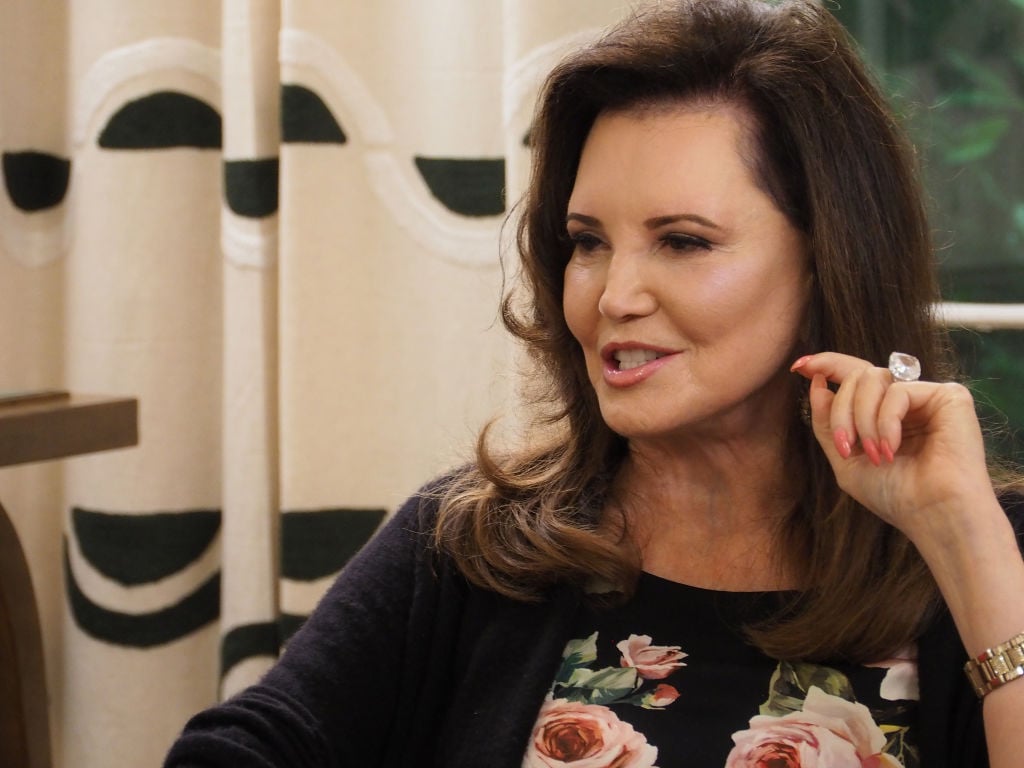 Altschul received a Twitter standing ovation for the most part. "This is why we love you!!" one person responded. Another wrote, "I need to applaud this for at least 5 minutes."
Altschul and Vanderpump have a lot in common
One bond the women both have is their love of animals. Vanderpump and Altschul's mansions are teaming with various rescue dogs who are pampered and loved. Both women are committed to their love of animals too.
Altschul has her clothing line where pet owners can wear a caftan or clothing covered in their pup's face. Vanderpump started a foundation and rescue. She also pioneered the efforts behind abolishing the horrific Yulin Dog Meat Festival in China. Every year thousands are dogs are brutally murdered to honor a barbaric ancient tradition. Altschul shared how impressed she was with Vanderpump's rescue. "So impressed with @LisaVanderpump and her dog adoption facility. It's lovely and she has made it very easy to interact with all the dogs," she tweeted in 2017.
Vanderpump and Altschul also have an appreciation for the finer aspects of life. Both women have discerning palates and throw memorable dinner parties with no detail overlooked. Altschul visited Vanderpump's restaurant, Pump in 2016 and shared a photo with Vanderpump's husband, Ken Todd. "Thank you @LisaVanderpump for loaning me your adorable husband @KenToddBH#[email protected]," she wrote.
She may warm up to this newbie
Bravo found a connection between Altschul and new RHOBH cast member Sutton Stracke. Bravo's Style & Living shared that Stracke and Altschul were both named to The Salonniere's list of 100 best party hosts in America. Apparently, like Altschul, Stracke knows how to throw a killer shindig too.
Stracke hit number 39 on the 2017 list for the Los Angeles area. Altschul made the 2019 list for Charleston, South Carolina. "There's no one who knows more about [Southern charm] than Patricia Altschul, who wrote the book on it and stars in the Bravo TV series of the same name," according to The Salonniere, Bravo's Style & Living reports. While Patricia has no time for an inferior martini… she's more than gracious when it comes to sharing her tips for elevating the cocktail — and every other party detail — to perfect Southern standards."
Altschul tweeted the Style & Living story, but so far fans haven't quite warmed up to the new cast member. "@Pataltschul should move to Beverly Hills just so she can be the next BEST Housewife of BH," one person suggested. Another wrote, "Oh no. I think @Pataltschul is darn hard to top. She IS elegance not TRYING to be. Ms. Pat is IT. Granted I am a life long Charlestonian and I love her style. She islets the bar high honey ! Effortless elegance has her picture by it as the Original. I say that."