'Southern Charm': Patricia Altschul Reveals if Michael Kelcourse Is the Only Person on Staff
Despite butler Michael Kelcourse being featured as Patricia Altschul's trusted assistant on Southern Charm, he's not the only person who works at her home.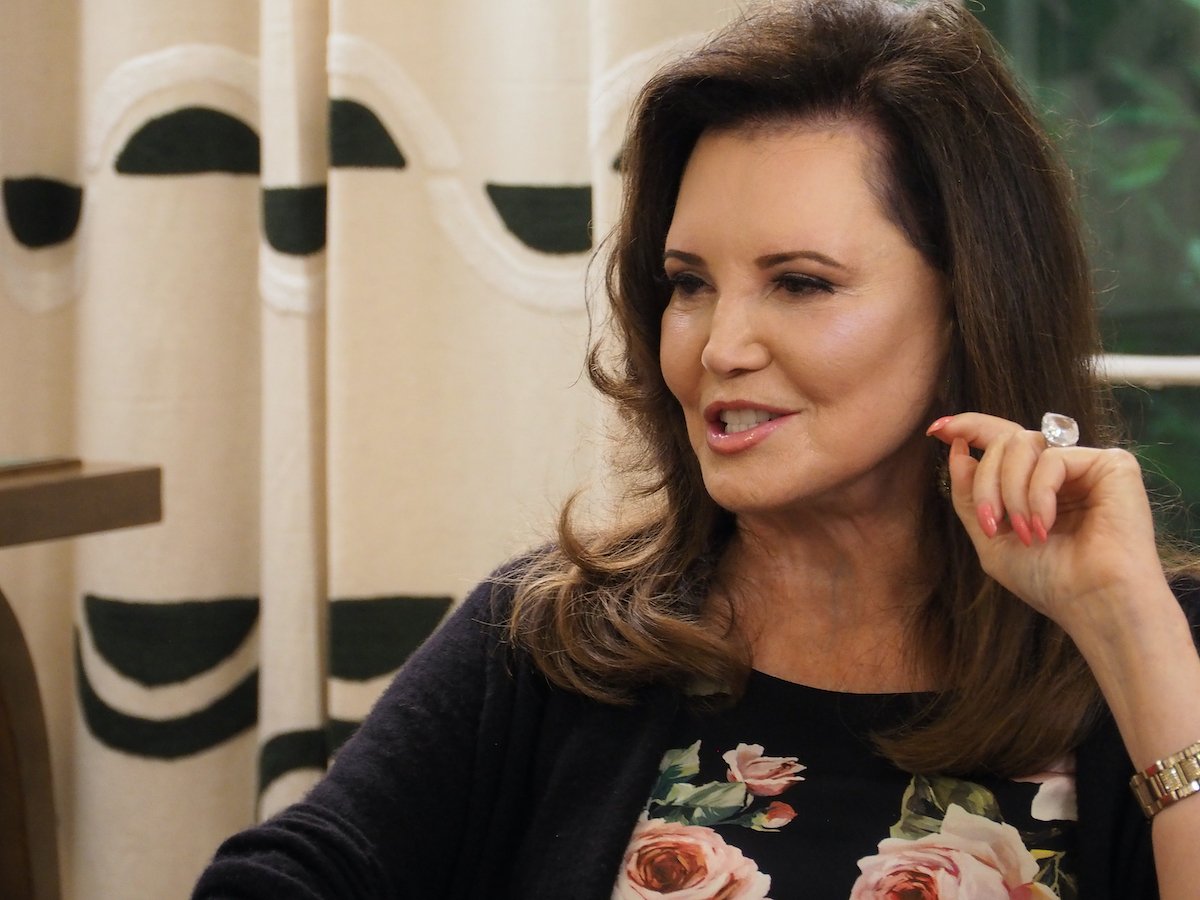 Fans wondered how Kelcourse does it all at Altschul's mansion. It appears he manages parties, daily chores, and even handles the dogs. One fan wondered how he pulled off Altschul's get together with the men on the series. The fan noted that in addition to Kelcourse's advancing years, there is no way he could handle serving the throngs of guests that Altschul likes to entertain.
Altschul cleared up any confusion about how her party was staffed. Plus she shared that Kelcourse isn't the only one working at her home. "There were 3 other people helping prepare but only the bartender was filmed," she tweeted. "The editing makes it look like Michael is the only person who works in the house when in fact there is a full time housekeeper, assistant (who's been with me for 17 years) and Connie who cooks."
Patricia Altschul shared a photo of where Michael Kelcourse lives
Altschul also gave fans a peek at the quaint cottage where Kelcourse lives. "People are curious about #michaelthebutler," Altschul shared on Instagram. "He lives in this cottage on the property which was built in the late 1700's. It was remodeled and has a bedroom and bath..living room, dining area with a fireplace and a chef's kitchen."
"We also added new heat and air conditioning," she continued in her post. "He has worked for me for 17 years and is in charge of the household staff. Michael trained in Europe as a professional butler however we consider him to be a member of the family."
Altschul previously told The Glam Pad she instantly clicked with Kelcourse. "By the time he started working for me at Southerly, Michael was already a first-class butler and a quick study on the particulars of the estate. He's the consummate professional," she said. "We get along famously because our relationship is built on mutual trust and respect."
Patricia Altschul compared Michael Kelcourse to the butler in the movie 'Arthur'
Kelcourse and Altschul have a differing perception of which famous butler he resembles. "I've always identified with the faithful butler, Henry, in Dead Ringer," Kelcourse told The Glam Pad.
"You're more like Hobson in Arthur," Altschul replied. That's when Kelcourse quipped about his relationship with Altschul, which certainly includes dry martinis and a dry sense of humor.
"When Mrs. A informs me she's ready for her bath to be drawn, 'I'll alert the media,'" he joked. But then Kelcourse shared what makes for a solid butler. "The archetypal butler must have a willing spirit," he said. "You must have a willingness to put the job ahead of all else and a willingness to adapt."
He also offered insight into why he always seems to be in motion on the show. "I approach everything with logic," Kelcourse shared. "When a guest is by the pool, I use it as an opportunity to empty the rubbish bin, refresh towels, check the comfort paper [toilet paper] and tend to whatever the need particular to that guest. How I prepare the room for you is different from how I prepare it for Georgette [Mosbacher]. She likes to use the whole desk to display her own reading material so we edit it, but you enjoy new reading material so we add to it. I keep a log of each guest's preferences so that they always have everything they need."