'Southern Charm': Patricia Altschul Reveals If Whitney Sudler-Smith Is Still On the Show
Patricia Altschul from 'Southern Charm' assures fans that son Whitney Sudler-Smith will be on season 7.
After three cast members departed from Southern Charm, viewers wondered if the series also lost original cast member Whitney Sudler-Smith.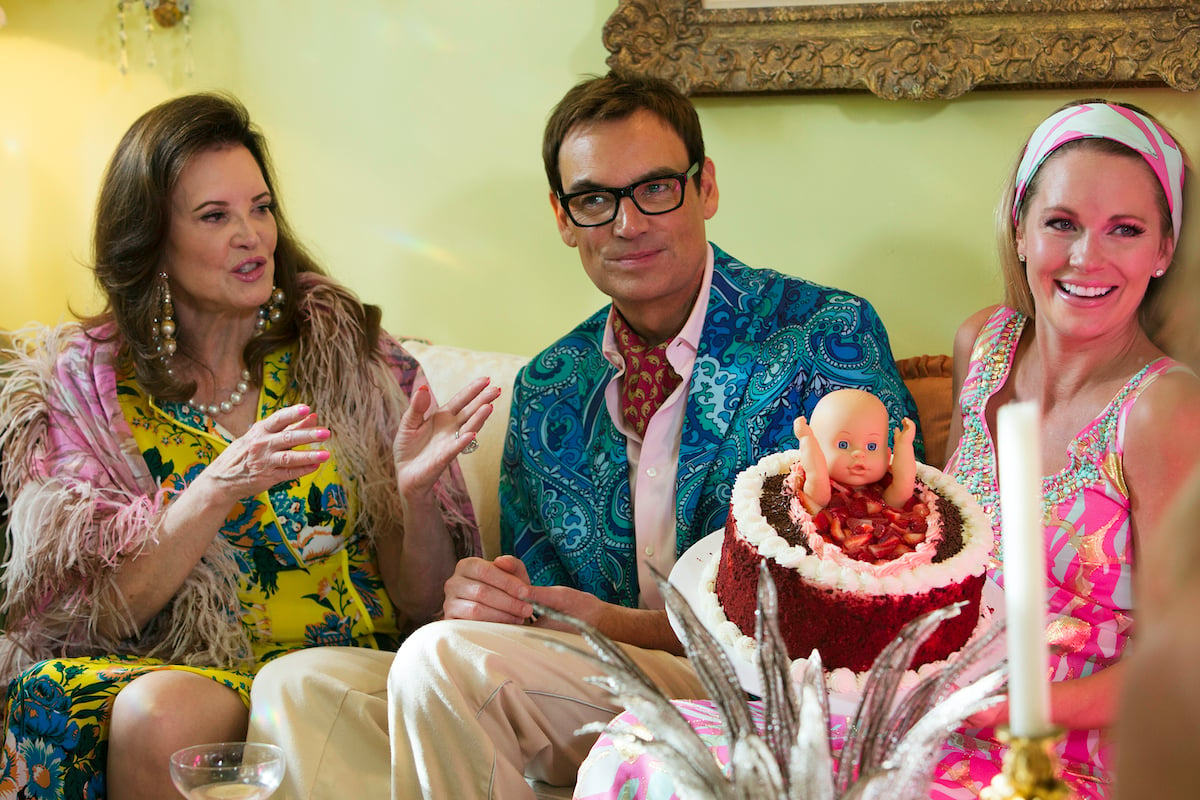 Smith, who is also the creator and executive producer of the series, is not listed on the season 7 cast roster. He is also not included in the latest cast photo. However, Sudler-Smith's mother, Patricia Altschul assured fans Sudler-Smith would be included in the upcoming season.
Plus Altschul shared that she, butler Michael Kelcourse and Sudler-Smith were quarantined together for four months. Who else returns to the show, but isn't included in the cast lineup?
Whitney Sudler-Smith will return
A few fans reacted to the new Southern Charm cast photo, wondering about Sudler-Smith. "I like Whitney! Is he gone??" one person responded on the post. But Altschul assured fans of his return. "'He'll be back," she replied.
Altschul appears briefly in the trailer. She and Kelcourse use a device to look for contagions on her packages during the pandemic. But Sudler-Smith does not appear anywhere in the trailer.
Hopefully, the season features one comical moment that Sudler-Smith shared on Instagram. Austen Kroll and Craig Conover visited Sudler-Smith only days into the pandemic. Sudler-Smith forces his friends to sit at the end of his driveway, insisting they were contaminated. Conover and Kroll had recently posted photos partying at local bars so Sudler-Smith wasn't taking any chances.
"You! You should be quarantined in Wuhan, China province," Sudler-Smith said in now-deleted video pointing at his friends. "Austen if he goes to the fish market in Wuhan, the bats will flee and panic. He's a walking petri dish. It's true, I'm not lying."
Danni Baird is also on season 7
Original Southern Charmer Danni Baird also returns. Baird has been on the show since the first season but has never been on the actual cast roster. She recently shared a photo where she is shooting her confessional. "Instagram's missed me," she wrote.
Baird also shared a photo featuring several of the women included in the trailer. The women have dinner and discuss race relations. "A special day with special people," Baird captioned the photo. She is also close friends with new cast member Leva Bonaparte. "One of my favorite people evaaaaaa," she shared along with the photo.
Baird has been the one person who has consistently supported Kathryn Dennis. She shared a photo with Dennis in March before the fallout Dennis had with other cast members. Cameran Eubanks announced she was leaving the series but then Dennis reportedly started a rumor that Eubanks left because she was experiencing marital problems. The rumor proved to be untrue but other cast members who left the show claimed Dennis was part of the problem.
"To all those asking why Cameran, Chelsea and I (and anyone with a life they want to protect), quit the show, it's sh*t like this," Naomie Olindo shared on her Instagram story, The Post and Courier reports. She added, "Shame on you Kathryn Dennis for this and many other things."
Southern Charm premieres on Thursday, Oct. 29 at 9 p.m. ET on Bravo.