'Southern Charm' Ratings Have Consistently Improved, but Are They High Enough for Another Season?
'Southern Charm' ratings remained strong throughout season 7.
Southern Charm Season 7 generated topical conversation, controversy and remained strong despite the loss of key cast member Cameran Eubanks.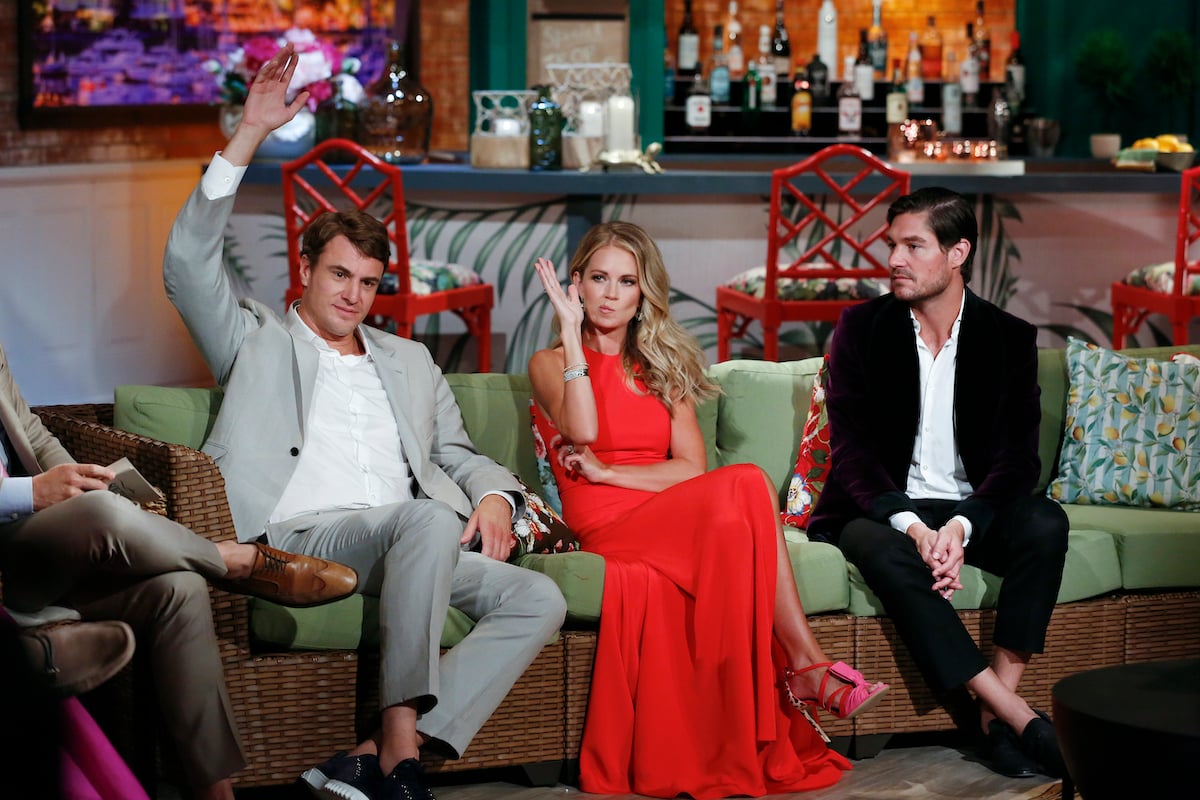 In true 2020 form, the anticipated seventh season sputtered during filming and then hit some high and low notes with viewers.
The pandemic seemingly splintered production, but other factors came into play, putting the typical filming schedule off-kilter. Shep Rose put doubt in fans' minds that the show would even return for season 7 when he made cryptic remarks on a podcast.
"We've done six seasons," Rose said on The Ross Bolen podcast in Oct. 2019. "Usually we film in the fall. I don't know if we are going to do another season. But we're not doing one now."
The series ultimately returned, but to an entirely different world. COVID-19 (coronavirus) ravaged the country. Racial injustice was finally being addressed as the country wrestled with one of those most challenging times in history. So could a series, born on the premise of privilege and an all-white cast survive the changing landscape?
'Southern Charm' ratings indicate the future may look bright
Watching the horrors of racial injustice and COVID replay on the show gave some viewers PTSD as some of the cast members didn't take the pandemic seriously in the beginning. Also, Kathryn Dennis was called out for a racially motivated spat with a local Black radio host Mika Gadsden on social media, but it also played out on the show.
Season 7 debuted during an especially tumultuous time, only weeks leading up to the presidential election. The country continued to battle COVID and some viewers couldn't depart from the horrors of reality for reality television. While the ratings were strong, some viewers weren't feeling the charm. "S07E01 – 0.851 million viewers (0.22 18-49 demo)," Bravo Ratings shared.
Several viewers couldn't get into the show without Cameran Eubanks. Others thought the show that has white privilege on display was in bad taste.
Ratings remained buoyant, finally hitting a season-high
Ratings remained in the 700,000 to 800,000 per live episode range. But this season took a while for viewers to warm to it. However, many people observed how Southern Charm outpaced other staple series like the freshman season of The Real Housewives of Salt Lake City.
The ratings surged closer to one million toward the remaining episodes. Episode 8 brought in "0.906 million viewers (0.28 18-49 demo) *season high," Bravo Ratings reported. Then, part one of the two-part finale bested the previous episode. "S07E09 – 0.933 million viewers (0.26 18-49 demo) *season high in total viewers,*" from Bravo Ratings.
With ratings remaining consistently solid, what does that mean for the franchise? Andy Cohen reflected on why some shows are canceled and it all comes down to ratings. He talked about The Real Housewives of Miami in an Instagram story and shared why the series was canceled.
"The reason that we let it go was, I remember the ratings went down toward the end of the season," he said. "Which never happens. Like it went down for the reunion, and if it's going down toward the end that's just never a good sign. But anyway, I hear your love all the time and really appreciate the show and the women."
While only the Bravo gods know if the show will return, the ratings certainly support more "charm."