'Southern Charm' Season 7: Cameras Are Officially Rolling, Will We See Thomas Ravenel?
Southern Charm has officially started filming season 7! After a so-so season 6 following the exit of drama magnet Thomas Ravenel following sexual assault accusations, the show went on an extended hiatus amid rumors that producers were looking for new cast members to amp up the drama on Bravo's hit reality show. The news that cameras are starting to roll comes on the heels of rumors that Ravenel has rekindled his romance with baby mama Kathryn Dennis and that the couple was even spotted house hunting.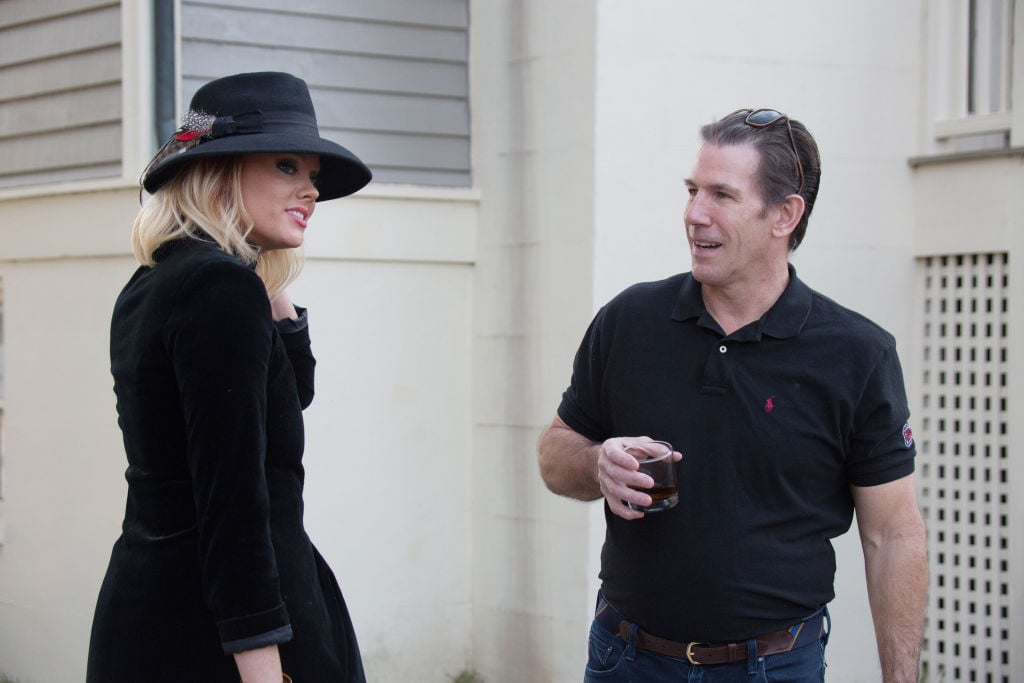 Here comes season 7 of 'Southern Charm'
Southern Charm's Danni Baird was the first to break the news that cameras were finally rolling on season 7 by posting a photo to her Instagram stories. Her co-stars Naomi Olindo and Chelsea Meissner also confirmed on social media that they were also filming.
By confirming that season 7 was underway, the ladies brought welcome news to Southern Charm fans, who had plenty of reasons to worry about the future of the Charleston-set show.
Not only was season 6 dubbed "so-so" by many fans, but Ravenel has taken to social media quite a few times blasting the show and accusing producers of not only wanting him back, but also trying to cast some of his family members.
"Without [Thomas] they need the drama to come back," a source told Reality Blurb. "Producers are desperate. They reached out to some of Thomas' relatives about being on the next season. Thomas' first cousin, Lee Ravenel, was approached to be on the show, but he declined. They want stories about Thomas and his children from a family point of view."
Along with Baird, Meissner, and Olindo, also expected back for season 7 of Southern Charm are Cameran Eubanks, Craig Conover, Austen Kroll, Shep Rose, Madison LeCroy, and Ravenel's long-suffering lady love Kathryn Dennis.
Ravenel claims producers wanted him back
Ravenel left Southern Charm in the fall of 2018 after sexual allegations surfaced against him. One of his children's former nannies, Dawn Ledwell, accused him of sexually assaulting her inside his home.
The former Southern Charm star was charged for the crime, though he avoided a trial by pleading guilty this past September. He was ordered to pay a small fine and was not sentenced to any jail time. He also settled a lawsuit with Ledwell, which resulted in him paying her $80,000.
All of the money from the lawsuit was donated to a local charity that supports sexual assault survivors.
Despite being fired from Southern Charm and consistently slamming the series on social media, Ravenel claims that producers begged him to return to the show.
He followed up his claims by telling his Twitter followers that Bravo did not fire him from the show. He also agreed with viewers who thought that the series has not been the same since his exit.
Ravenel then explained why he rejected the offer to appear in front of the cameras. He apparently did not want to return to the series because he knew that it would upset his family. Ravenel's family reportedly told him that they would disown him if he ever appeared on Southern Charm again.
A source close to Bravo, however, says that the network has not invited Ravenel back. Given how Ravenel pleaded guilty to sexual assault, it's no mystery why Bravo would not want him to appear on Southern Charm.
Where does Ravenel stand with Kathryn Dennis?
While producers deny that they reached out to Ravenel, his former girlfriend, Kathryn Dennis is still a full-time cast member.
After years of fighting a bitter custody battle with Ravenel, Dennis recently revealed that they have resolved all of their differences and are looking forward to co-parenting in a healthy environment.
"Just want to let my fans hear from me officially that Thomas and I have resolved all matters related to our children. I believe that this joint custody arrangement is in our children's best interests. Happy to move forward. Thank y'all for all of your patience, support & love –kd," she wrote.
Her statement came weeks before the couple were seen out together sparking reconciliation rumors again. In fact, Best of Bravo claims that the couple is not only back together but were spotted house-hunting in Florida. To fuel the fires even further, Dennis posted a photo to Instagram with her son from the Ritz Carlton in Sarasota at the same time.
Bravo has not revealed when season 7 of Southern Charm will premiere, but the last two seasons have premiered in late spring.