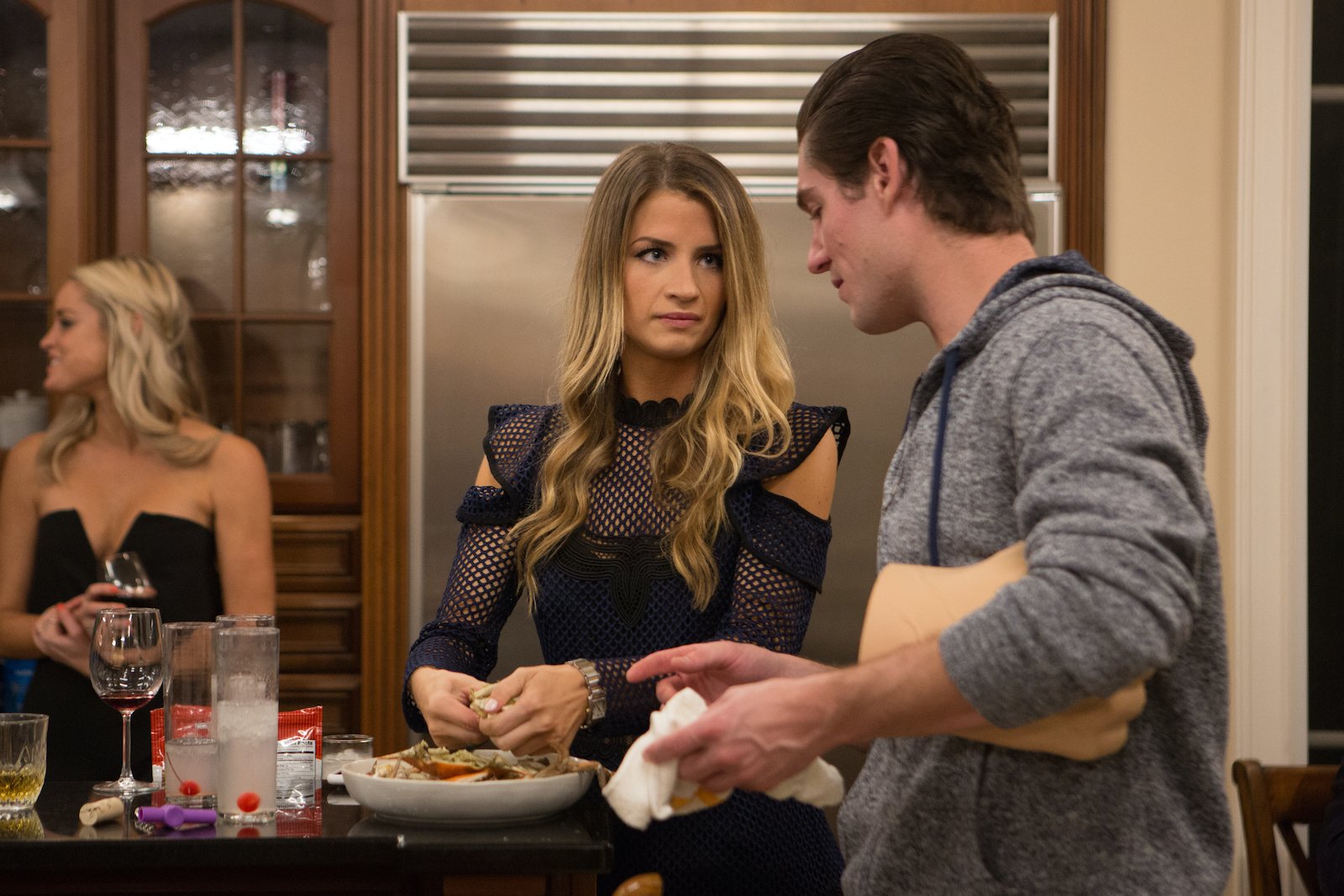 'Southern Charm' Season 8: Naomie Olindo Left Craig Conover Over Scary Adderall Use – Dishes Hookup Timeline [Exclusive]
Naomie Olindo returned to 'Southern Charm' and opened up about when she and Craig Conover hooked up. She also shared why they broke up and it had nothing to do with his sewing.
Contrary to Southern Charm fandom belief, Naomie Olindo did not leave Craig Conover because something was wrong with his sewing.
Instead, as Conover recounted in his book, "Pillow Talk: What's Wrong with My Sewing?" he was unraveling both physically and mentally due to a horrific Adderall addiction. At one point, Conover was so strung out, he had passed out near a dumpster. And Olindo told Showbiz Cheat Sheet his spiral was why she walked away.
But Olindo returned to Southern Charm for season 8 and previews tease that she hooked up with Conover. Was it while he was exclusive with Paige DeSorbo?
Naomie from 'Southern Charm' said the latest hookup with Craig is 'ancient history'
Olindo returns to Southern Charm Season 8 after taking a break from the show. Viewers thought she was riding off into the sunset with her boyfriend Metul Shah, only for her to learn shortly after moving with him to New York that he cheated on her.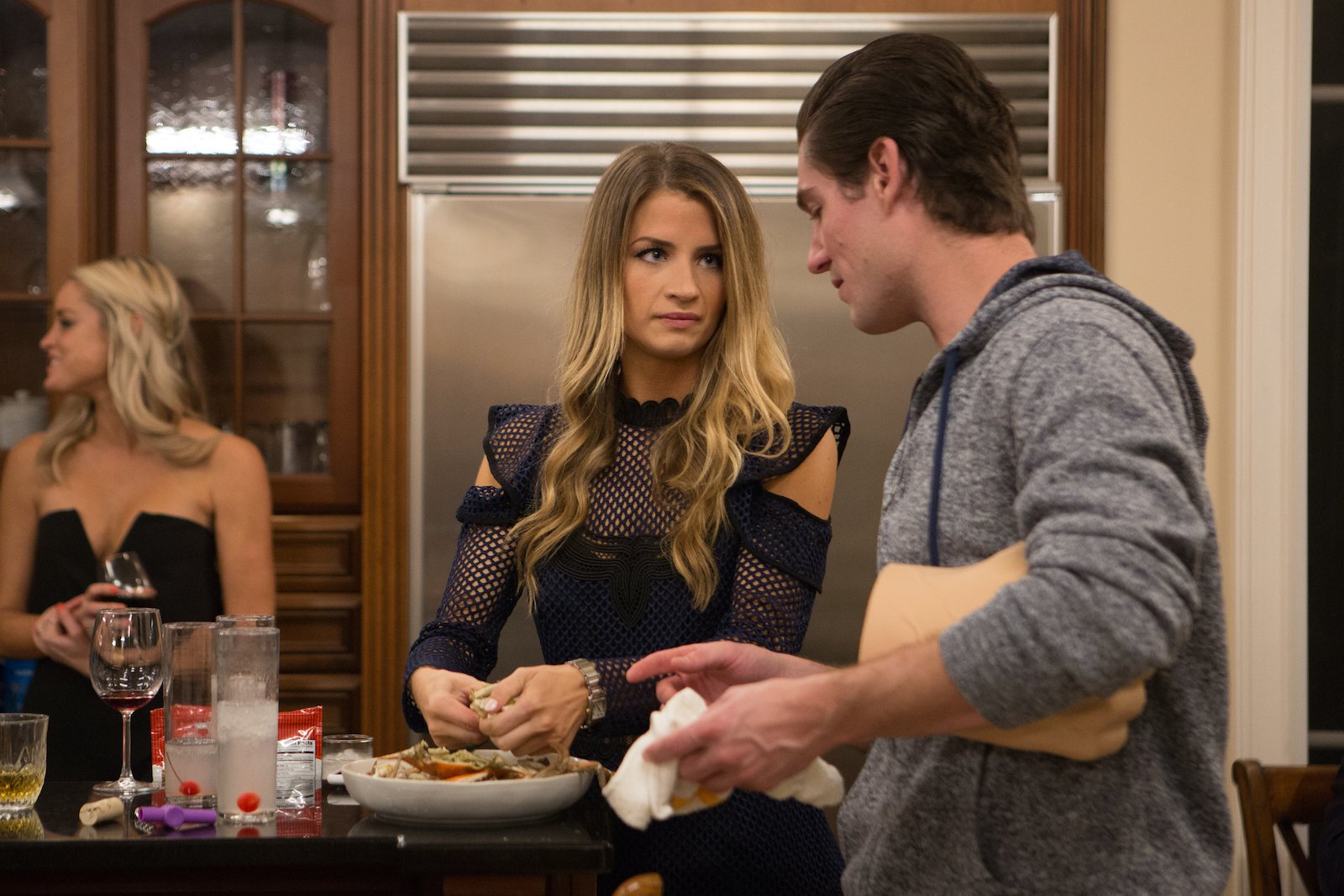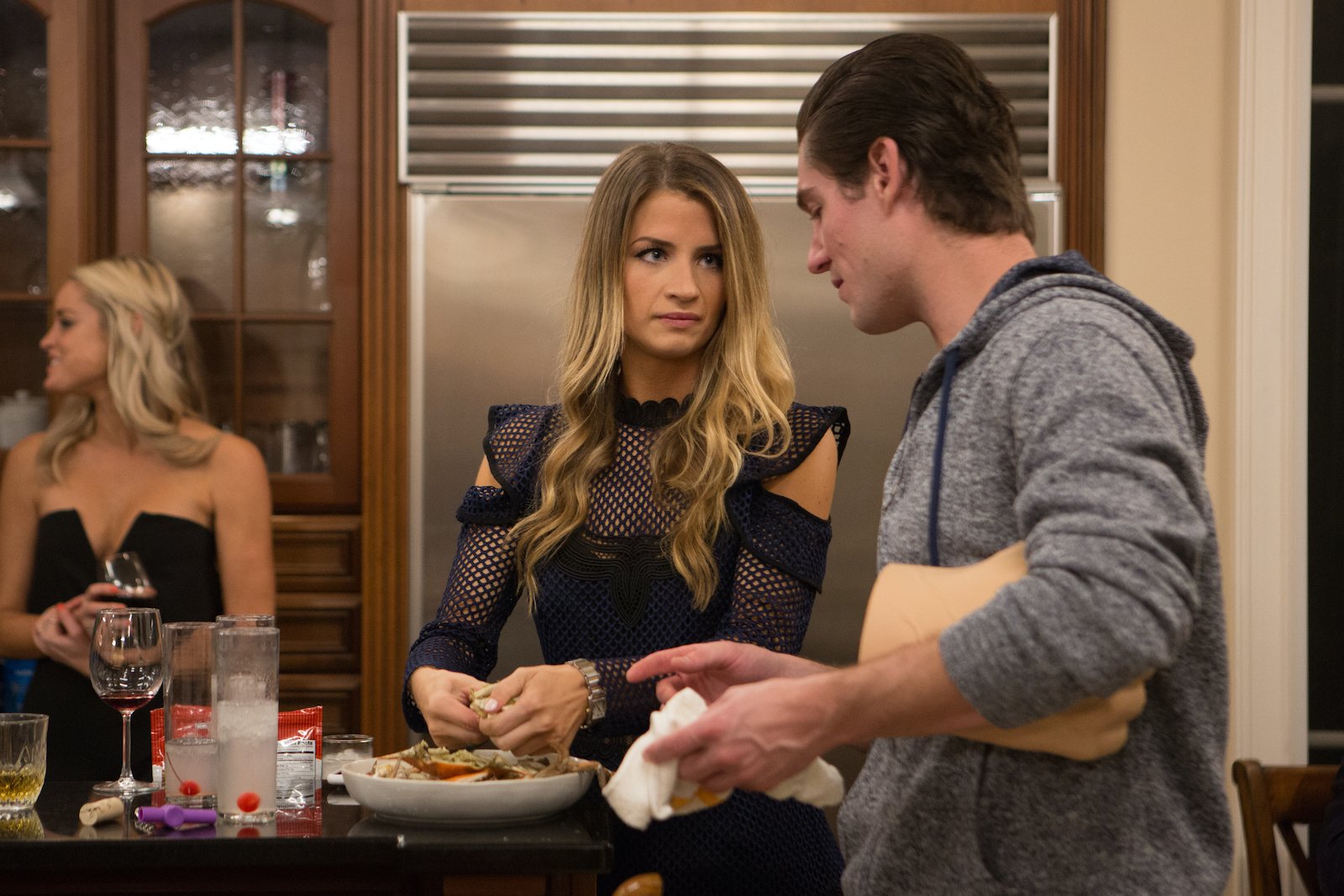 She quickly returned to Charleston and re-joined the show. But previews tease that Olindo and Conover hooked up, long after they had broken up and while he was dating Paige DeSorbo from Summer House.
Conover and Olindo bumped into each other in Vegas, which she said was last summer. "It was a long time ago," she recalled. "Which is why it's so weird because everything you're seeing play out was so long ago. It's ancient history to most of us, but people are going to be seeing it for the first time … [laughs] Interesting. I'll relive this I guess."
Was Craig exclusive with Paige when he hooked up with Naomie before 'Southern Charm' was filmed?
Conover appeared on Summer House Season 6, which was filmed during the summer of 2021. He and DeSorbo had just started dating but weren't exclusive at the time. In fact, he was called out on the show for recently hooking up with Kristin Cavallari. Conover and DeSorbo didn't decide to be exclusive until after the summer ended.
Olindo said when she bumped into Conover in Vegas it wasn't one of those moments where her heart started racing and old feelings came flooding back. "I mean it was like OK I know you. I trust you," she said. Olindo had recently left Shah so she was in a vulnerable state at the time.
She added, "It wasn't nearly as big of a deal as I think it may get played out on the show." Gossip that Olindo and Conover had hooked up spread like wildfire during the first episode. Some cast members, who were in the dark ended up having a big reaction.
Where do Craig and Naomie stand today?
So did Olindo and Conover have any post-hookup weirdness? "No, yeah it's gonna be fine," she said. Adding, "We're friends!" she said with a smile. "He sent a really nice group chat to everybody … very friendly. [But] I don't think that me, him, and Paige are going to go out, the three of us, and grab a drink. Even though I wish we could have."
"I think that throughout the season, you'll see them figuring out their boundaries with that and then me trying to figure out what makes them comfortable versus not comfortable," she teased about Southern Charm Season 8. "And yeah, we just sort of figure it out. But everything is good now."
Coming together as friends is a complete shift from where they were a few years ago. While Conover always seemed to have love for Olindo, she moved on with Shah and said Shah was the complete opposite of Conover. Olindo shared the real reason why she broke up with Conover.
Naomie shares the real reason why she broke up with Craig
When Olindo and Conover were together, she would gripe to friends that he would be up all night and sleep all day. He meandered in his career search, gardening, sewing, doing home improvement projects – anything but law. Southern Charm fans thought Olindo left Conover mainly because of his career choices.
But it wasn't his sewing … it was the Adderall abuse. "That was a big part of our problem," she admitted. "It was that he was talking like a bunch of Adderall and he would stay up all night. But not do things that he was supposed to be doing because he was just like kind of cracked out at the time."
Conover went deep in his book about his Adderall addiction, sharing difficult details that fans never knew. "And I think it's awesome that he was brave enough to sort of open up about that," she added. "Because, as much stuff as I've said about him in the past and as angry as I've been, that was just not something that would have been OK for me to share with anyone. And, you know, there always are things that you hold back for people that you care about, even when you hate them too. So it was really nice that he talked about that. I know that must have been really hard for him, so I was really proud of him for that."
For more on the entertainment world and exclusive interviews, subscribe to Showbiz Cheat Sheet's YouTube channel.