'Southern Charm' Season 8: Things Seem to Be Going From Bad to Worse for Kathryn Dennis
Southern Charm OG Kathryn Dennis is back for season 8 of the hit Bravo reality series. But since the cast wrapped filming late last year, a lot of things have changed for the mom-of-two. Her relationship with Chleb Ravenell has ended. She's been dropped by her lawyers in her custody battle. And now, the reality star is reportedly getting evicted for not paying her rent.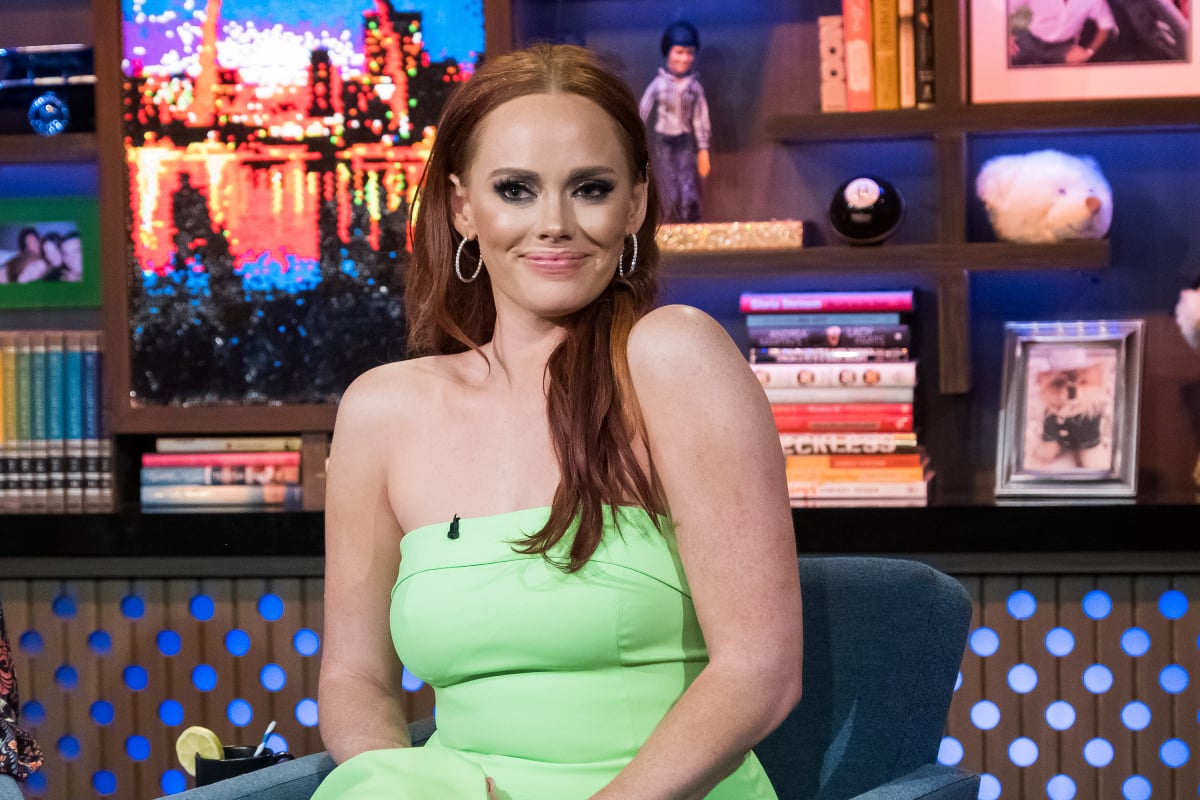 The 'Southern Charm' star has been in a custody battle for years
Fans will recall that Dennis was in a relationship with former South Carolina state treasurer Thomas Ravenel when Southern Charm began back in 2014. In the earlier seasons — when Ravenel was still part of the cast — the couple welcomed two children, Kensie and Saint.
But after their nasty split, Dennis and Ravenel have been involved in a non-stop custody battle over their children who are now seven and six years old. Ravenel currently has full custody, with Dennis only getting visitation.
That battle recently took yet another turn when Dennis was dumped by the lawyers handling her custody case.  According to All About the Tea, the Southern Charm star is now "scrambling for new legal representation" after her team of attorneys abruptly resigned from her case.
The reason that attorneys Susan Rawls Strom and Pete Currence cited for wanting off of Dennis' case was that the attorney/client relationship was "irretrievably impaired."
"Grounds for the motion are that counsel and defendant can no longer communicate, and can not agree on matters of importance to the case, and the attorney-client relationship is irretrievably impaired so much that undersigned can not effectively represent defendant.," the motion read.
Things are going from bad to worse for Kathryn Dennis
An insider claims that Dennis isn't paying for her lawyers' services in a timely manner, and they refuse to put their "stellar reputations on the line without transparent cooperation" from the reality star.
"This is like lawyer number 12 for her…they all keep quitting, because she shows up late, tells them lies and doesn't pay them, despite her big paycheck from Bravo," the source shared.
RELATED: 'Southern Charm' Star Kathryn Dennis Dumped Again…By Yet Another Lawyer
Speaking of paying bills, the latest claim from The Sun is that Dennis is getting evicted from her home for failure to pay over $9,000 in rent. According to local realtor info, Dennis has been living in a high-rise apartment block in Charleston known as 10 WestEdge since selling her Mount Pleasant home in 2021 for $342,500.
The 'Southern Charm' star was hit with a 'rule to vacate' notice
Dennis relocated to the apartment with her then-boyfriend, Chleb Ravenell. But according to court documents, the Southern Charm star received a "rule to vacate" notice in the spring of 2022 — the first step in the eviction process.
A clerk for Charleston County says that Dennis missed her February and March payments this year of $4,626 each, totaling $9,252. The "rule to vacate" notice was filed by the owner of the apartment complex on March 16, and an eviction notice was later sent. The situation was eventually settled, and it appears that Dennis has vacated the property.
Southern Charm Season 8 premieres Thursday, June 23 on Bravo.
RELATED: Which 'Southern Charm' Stars Has Kathryn Dennis Dated?