'Southern Charm': Shep Rose Admits Everybody Was Nervous That Cameran Eubanks Left the Show
Despite Southern Charm being an ensemble cast, Shep Rose acknowledged that the cast and crew were nervous about season 7 without Cameran Eubanks.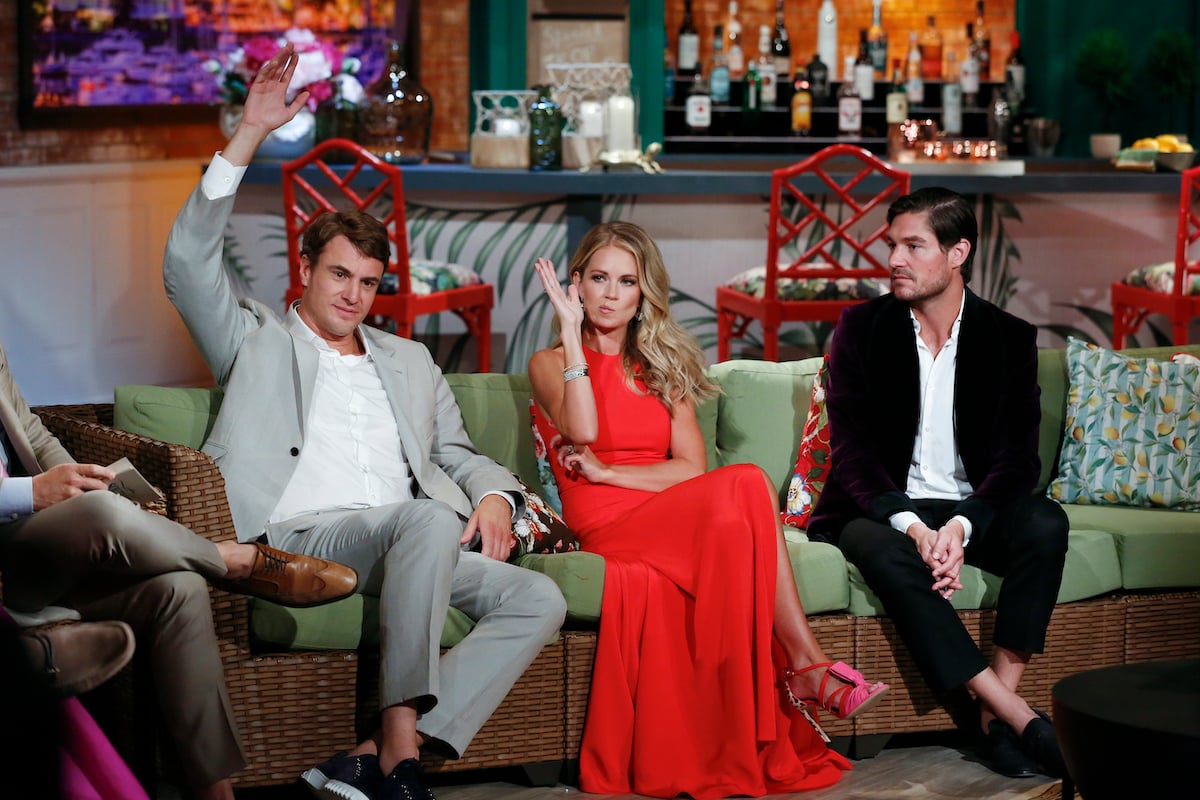 Eubanks, who was an original cast member, was also the narrator and often the voice of reason on the series. However, while the rest of the cast partied, Eubanks married and had a baby. She continued to attend cast trips and parties, but was clearly torn between demands from the show and family, plus her career.
She surprised fans when she announced her departure shortly before the series began to film. Eubanks later doubled down on her reasons for leaving after Kathryn Dennis spread a rumor that Eubanks' marriage was in trouble. And while the cast respects her decision to leave, Rose admitted that nerves were high moving forward without a cornerstone cast member.
Shep Rose missed Cameran Eubanks on a personal level
Rose shared that Eubanks was always on the verge of leaving the show. "Cam struggled with doing the show literally every year," he told Decider. "I've been in that thing. But every year, it was like the eleventh hour, her deciding to do it. And then she'd get into it, and really enjoy it. Her trying to keep the privacy with her child and her husband was paramount to her. I think maybe sometimes too, she draws lines in the sand: this side and the other. She's very stubborn."
While he was happy she didn't have to deal with the stress of being on the show, Rose said he missed her personally. "But not in the context of the show," he continued. "The show must go on. I know everybody was, rightfully so, nervous about her not being on the show."
"Not taking anything away from her — she's like America's sweetheart, men want to be with her, women want to be her kind of thing," he added. "You can't just manufacture that. That's innate. Whatever she has — let's put it this way: she could monetize her personality way more than she has, or maybe ever will do."
Fan reaction and ratings are key to a show's success
Rose had good reason to be a little jittery. Ratings were down from last year's season premiere. Bravo Ratings revealed 0.851 million viewers (0.22 18-49 demo) for season 7. Season 6 premiered to 1.245 million viewers (0.49 18-49 demo).
Of course, the series dealt with extraordinary circumstances, like a historic election and pandemic. Plus, Bravo's hit show Below Deck Season 8 premiered to lower than usual ratings. But fans wondered if Eubanks had something to do with the lower viewership. "Thank you! And oh. Lol. No Cam = No Ratings," a Twitter follower commented in the thread.
"Legit missing Cam… Naomi and Chelsea take it or leave it but I really loved Cam," another person wrote. Eubanks wasn't the only cast member to leave the series. Naomie Olindo and Chelsea Meissner both exited after season 6.
Shep Rose is optimistic about the season
Rose said that despite Eubanks' absence, no single person is bigger than the show. "To be perfectly honest, you sit around and say, 'If I left, would the show survive?'" he asked during the Decider interview.
"Not that I'm trying to sink any ships or anything, but you wonder," he remarked. "I'm sure Craig has wondered that. I'm sure everybody has; at least the people who have been there since the beginning. The show is big. It's a big organism. People like it. It's kind of interesting to discover that. Because, as we were filming, we were like, 'Wow, we might have a good show here.'"
"And of course, Cameran is very integral in years past," he admitted. "But maybe we can pull this off without her. And obviously, Thomas [Ravenel] was a huge hole when he left. People still watched. When he walked down those stairs [in the first episode], I gotta admit, I was like, wow. Selfishly, I loved watching Thomas. Loved watching him on TV, and interacting with him. The most interesting parts were the scenes that he did when I wasn't there. As someone who watches the show, I was like, 'Get outta here!' He was larger than life, but not larger than the show."
Southern Charm is on every Thursday at 9/8c on Bravo.