'Southern Charm': Shep Rose Reveals Why He Almost Didn't Join the Show
Southern Charm almost looked very different because original cast member, Shep Rose's life was taking him in a different direction, away from Charleston.
Rose is one of the few original cast members still on the series. But he recently shared he was on the verge of moving away from the area when series creator Whitney Sudler-Smith approached him about doing the show. Rose, along with J.D. Madison and Thomas Ravenel ended up being the only Southern Charm cast members who ultimately appeared in the sizzle reel.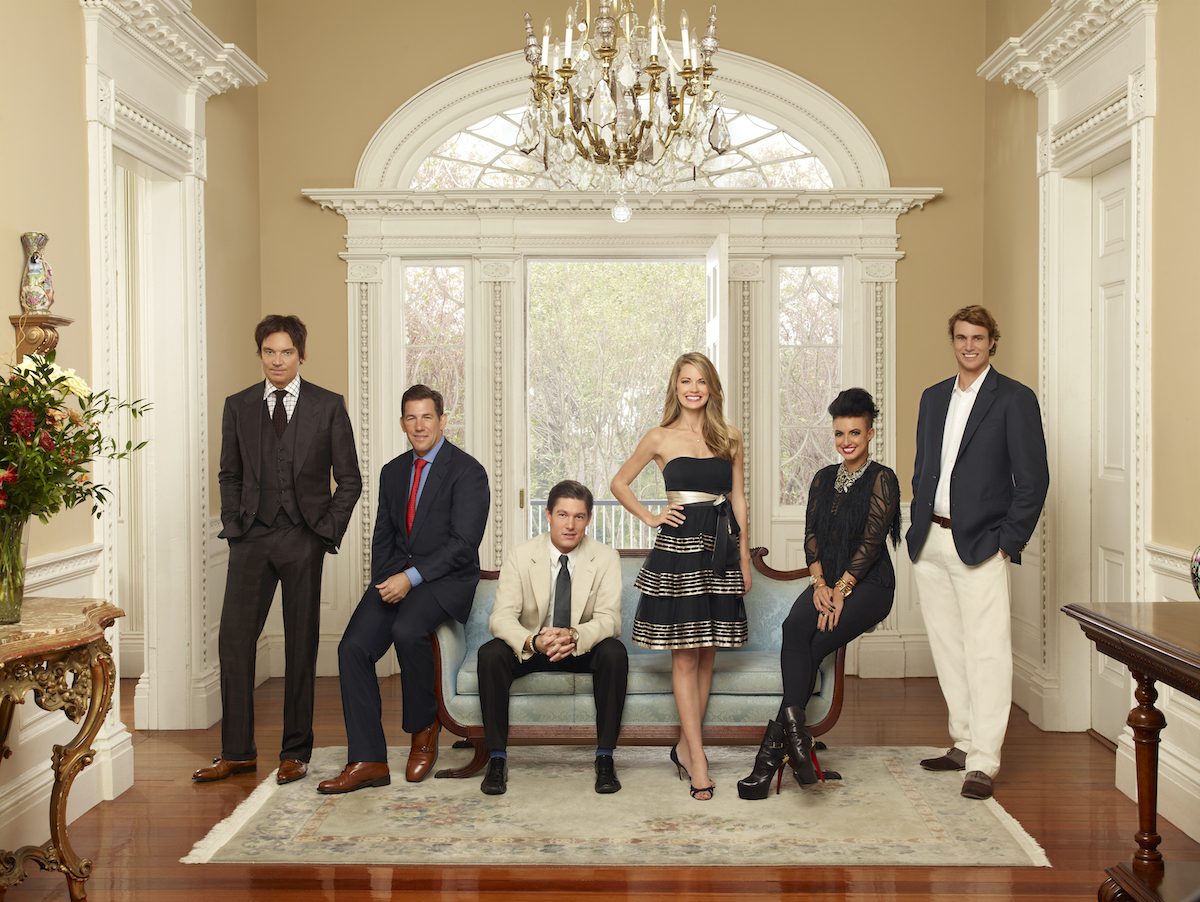 Shep Rose wanted to open a restaurant when 'Southern Charm' was looking for cast members
Rose had his sights set on opening a restaurant and was scouting a few locations when Sudler-Smith approached him. "I was looking to open up a restaurant, franchise a restaurant out of Atlanta," he told ET. "I was looking at Charleston, Raleigh and Charlotte as potential sites. And so, that's when I met Whitney, and that's when he told me about the show. And he was like, I was here for a party at a rooftop on New Year's Eve, and he was like, 'You would be perfect for the show,' because we had so much fun."
"He was like, 'You're who we're looking for,'" Rose added. "So very flattering, but I still was in the middle of trying to do this deal. And so, the best place I'd found was Raleigh, that's true. But Whitney kept in touch, and was like, 'Don't do that. Come to Charleston, it's all happening.' And then it all fell apart and everything happened for a reason."
RELATED: 'Southern Charm': Shep Rose Says Alex Rodriguez Reached out to Madison LeCroy
Rose's part in the sizzle reel was to show his family life, with a special emphasis on his hunting prowess. "Of course the powers that be probably loved how brazen and much of an idiot I sounded like," he said about the sizzle reel. "I was trying to mug for the camera a little bit, and I learned a lesson right there: You don't try too hard."
'Southern Charm' started as 'Southern Gentlemen'
Sudler-Smith's original idea for the series was a show about Ravenel, which he titled Southern Gentlemen. "Initially, I come from more of a film background, and it started out as a documentary. I'd become friends with Thomas Ravenel, who lived in Charleston, I think hed' just gotten out of prison," Sudler-Smith told Urban Daddy.
"I felt he'd be this really compelling character," he continued. "And I figured he'd make interesting subject matter for a documentary and/or TV show.  I did this pilot thinking it was going to be a documentary kind of exploring the myth of the Old South and reconstruction and all this bullsh*t. And my agent said at the time, 'No, no, no, this should be a TV show, these characters are all compelling,' and we just kind of built it out from there."
RELATED: 'Southern Charm': Shep Rose Misses the Early Days of the Show Amid the Madison LeCroy and Alex Rodriguez Drama
"But I guess in a sizzle reel, that's kind of the whole point," Rose said to ET as he pondered how the show came together. "So maybe I did the right thing. Maybe my instincts were right. But I definitely learned a little bit of a lesson."