'Southern Charm': Shep Rose Says Friendship (Not Booze) Fueled Craig Conover's Anger at the Reunion
Shep Rose from 'Southern Charm' explains that Craig Conover's anger came from a place of friendship for Austen Kroll. Rose thinks Conover wanted to fiercely defend his friend after a tough season.
Shep Rose from Southern Charm believes that Craig Conover's fierce responses to Madison LeCroy at the reunion came from a place of trying to defend his friend Austen Kroll.
Rose recently appeared on Watch What Happens Live with Andy Cohen and host Andy Cohen wondered about Conover's demeanor during the reunion. Cohen noted that Conover appeared to be "gunning" for everyone at the reunion, especially LeCroy. "Part of me thinks it's because he and Austen have become so close," Rose said. "He's decided to fight the battles for Austen."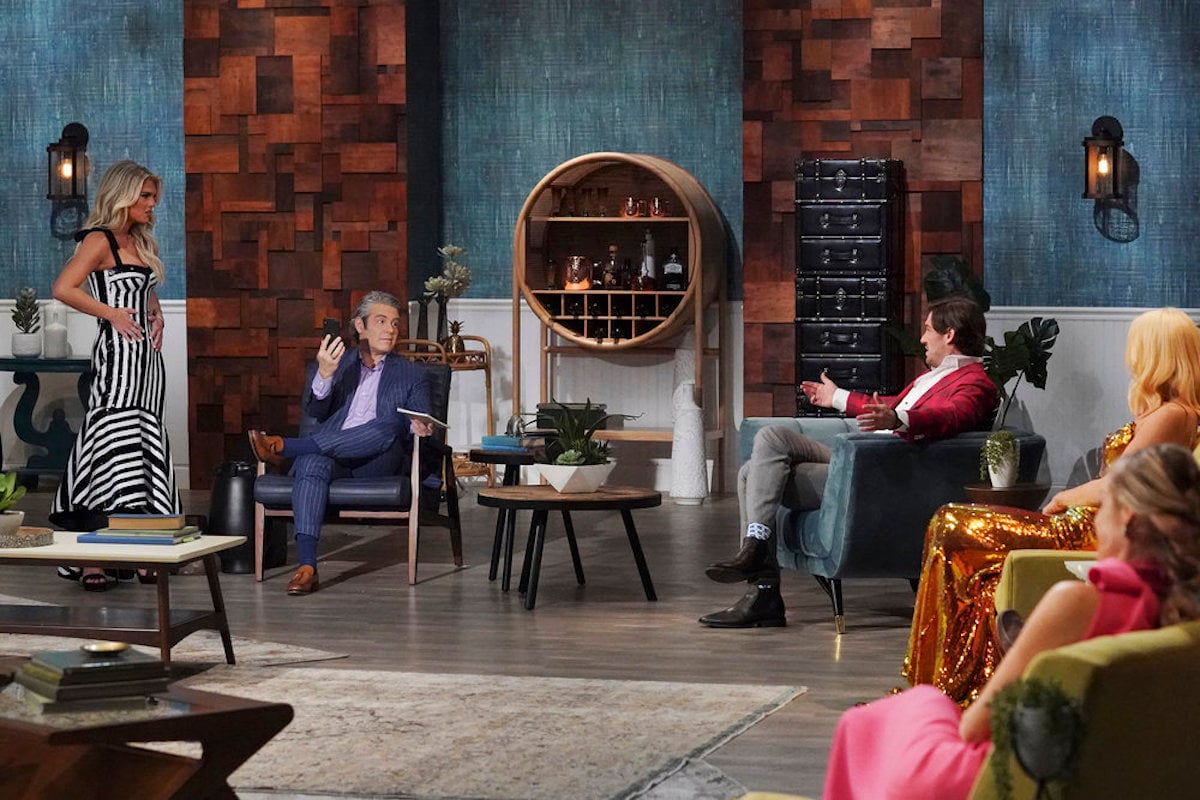 Craig Conover tried to foster a peaceful breakup between Austen Kroll and Madison LeCroy before the reunion
"Which is lovely in a way," Rose noted. "But I think that Austen can sit on his laurels a little bit when confronted. So Craig, and I think Austen would even say, took it a little too far. But it was entertaining wasn't it?"
Indeed, Kroll seemingly took it on the chin last season and Conover did his best to beg LeCroy to back off. He even tried a gentler approach and met privately with LeCroy, asking her to go her own way. "Every time you text him, it re-ignites the flame of hope," Conover explained to LeCroy. Adding, "You aren't in love anymore, he is. That's why I'm coming to you." 
Conover hoped perhaps the two could peacefully part ways. "The nicest thing you can do if you care about Austen is to walk away and not talk to him anymore," he said to LeCroy.
LeCroy told Showbiz Cheat Sheet she hoped she and Kroll could remain friends. "We are broken up and we have been for a while," she said. "Austen and I, unfortunately, it was something that, it just kind of needed to happen. I hope we can remain civil and can be friends."
But in the end, Craig Conover came for Madison LeCroy
Unfortunately, the peaceful parting of ways didn't seem to go as Conover planned. He arrived at the reunion, guns blazing. "Craig was on fire," John Pringle told ET. "Craig is very passionate about what he feels the mistreatment of Austen is by Madison and … he will air his grievances, for sure. But it will be a festivus for the rest of us. He's not shy about it."
Conover admitted he was coming for LeCroy before the reunion began. "I'm not walking off that stage until Madison's crying," he told Decider. "But she doesn't have a f**king soul so, I don't know if it's possible for her to cry."
Indeed, because 20 minutes into part one of the reunion, Conover launched the rumor that ended up devouring the entire season. He accused LeCroy of "Flying around the country sleeping with married men, ex-MLB players. You know why Austen was at my house? Because you weren't talking to him. You flew to Miami to f**k an ex-MLB player." That's when the Alex Rodriguez rumor was sparked, which continues to dog Rodriguez but also Southern Charm well beyond the reunion.
And sure … Conover may have had a few cocktails leading up to filming the reunion. Pringle shared he prepared for his first reunion with a "few bourbons" so …