'Southern Charm': Shep Rose Says Landon Clements Was Called out for Trying to 'Be Someone Else'
Shep Rose from Southern Charm said that viewers are smart enough to spot a cast member who may be macking for the cameras or trying to play a role on reality television.
He referred to his friend, former cast member Landon Clements who originally started as a nice girl next door but ended up maybe throwing more shade than necessary. Rose recounted how Clements tried (unsuccessfully) to find her reality television persona when she should have been true to herself.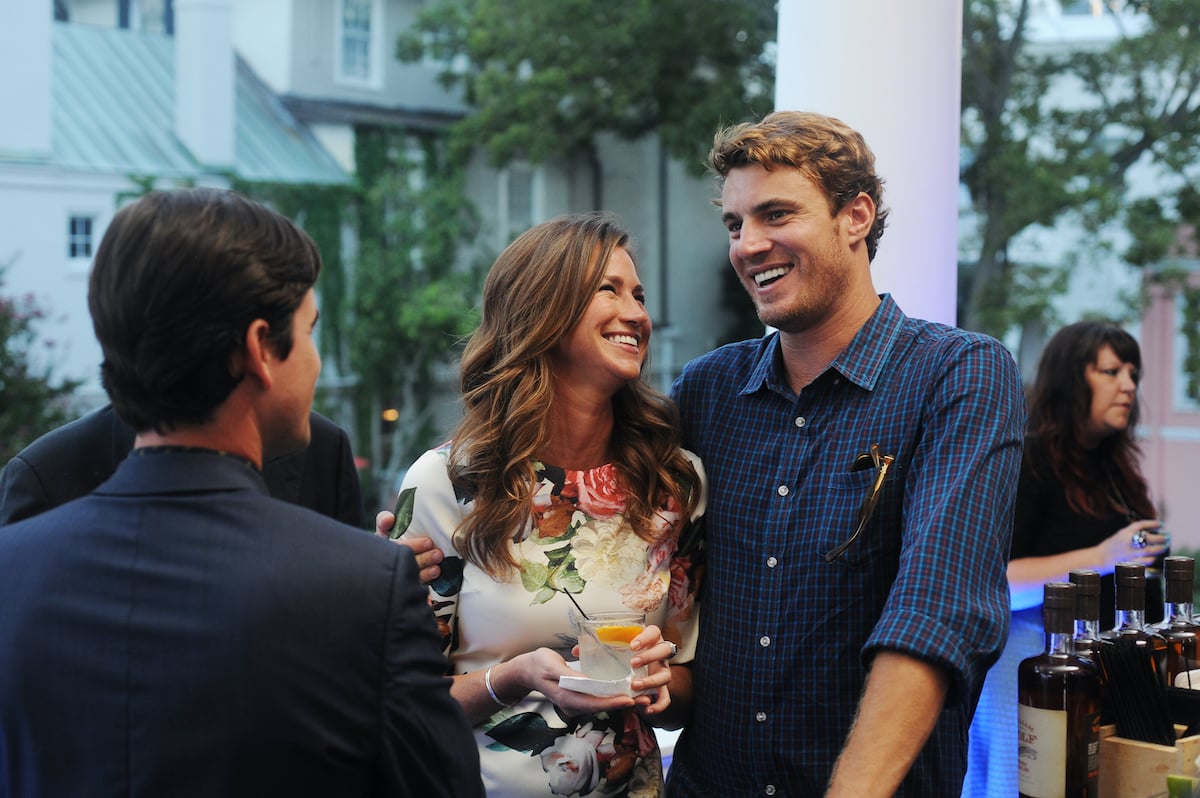 Shep Rose wishes Landon Clements just showed her true personality
After seven seasons on a reality show like Southern Charm, Rose said he learned that being authentic is the best way to appeal to viewers.
"It takes you a couple of seasons to realize that, be honest, be yourself and the audience will like you for that," he told ET. "And if you try to be someone else, you will be called out on it. And rightfully so. I think [Landon Clements], my friend Landon — hi Landon if you're out there — she had trouble about who she wanted to be on the TV. And sometimes she was snarky, and sometimes she was the hippie girl, and the audience ate her alive for that. And so you got to pick a lane and show your real personality."
Rose and former cast member Cameran Eubanks shared on Rose's now-defunct podcast that Clements began the series with a little deception in her storyline. Clements was featured to be living on a boat when she first returned to Charleston after getting divorced. "No, that was not real," Eubanks said on the podcast.
"She didn't have a place to live, she was staying at her sister's house and her sister had kids," Rose shared. "Her sister was like, you are not filming here, which I totally respect and understand. She produced some sort of sailboat. It was harmless, it was funny though."
Landon Clements journeyed through a few messy romances
Clements began as the sunny girl who returned to town but ended up in a few romantic entanglements that were nothing short of messy. One of those messy romances was (almost) with Rose. She set her mind on getting into a relationship with Rose and his reaction was priceless. Clements timidly asked him "what if" she loved him. His reaction was to choke on the sip of wine he was in the middle of taking.
She later said she couldn't be in a serious relationship with Rose anyway. "I'll always be in love with Shep. He feels very much the same way, but it's just different kinds of love," she told ET. "Do I want to have his babies and pick up after him for the rest of my life? Not really. I don't think I could handle it. I think we would kill each other, to be honest!"
Clements turned her sights to Thomas Ravenel during her final season on the show. The romance, suggested mainly by Patricia Altschul, never took flight but caused considerable issues with the mother of Ravenel's children, Kathryn Dennis.
Since leaving the series, Clements moved back to California and is working in real estate. But she still visits Charleston and shared a St. Patrick's Day photo on Instagram with Rose, his girlfriend Taylor Ann Green, and John Pringle.