'Southern Charm': Shep Rose Isn't Sure if He Will Return for Season 8
While Shep Rose has had an enduring presence on Southern Charm, he isn't entirely sure he will continue his run on the series.
After seven seasons Rose could follow Cameran Eubanks and ride off into the sunset. "I'm waiting to hear from the powers that be about that," he recently told Decider about whether the show will be picked up for another season. "With COVID, who knows, but maybe in a month or two potentially, we would start."
"But I haven't decided if I'm going to do it yet," he continued. "I mean, it's a decision every year and it should be treated as such. I think I had a really nice season last year with my little relationship with Taylor. It has crossed my mind that I should ride into the sunset while I've still got a horse underneath me."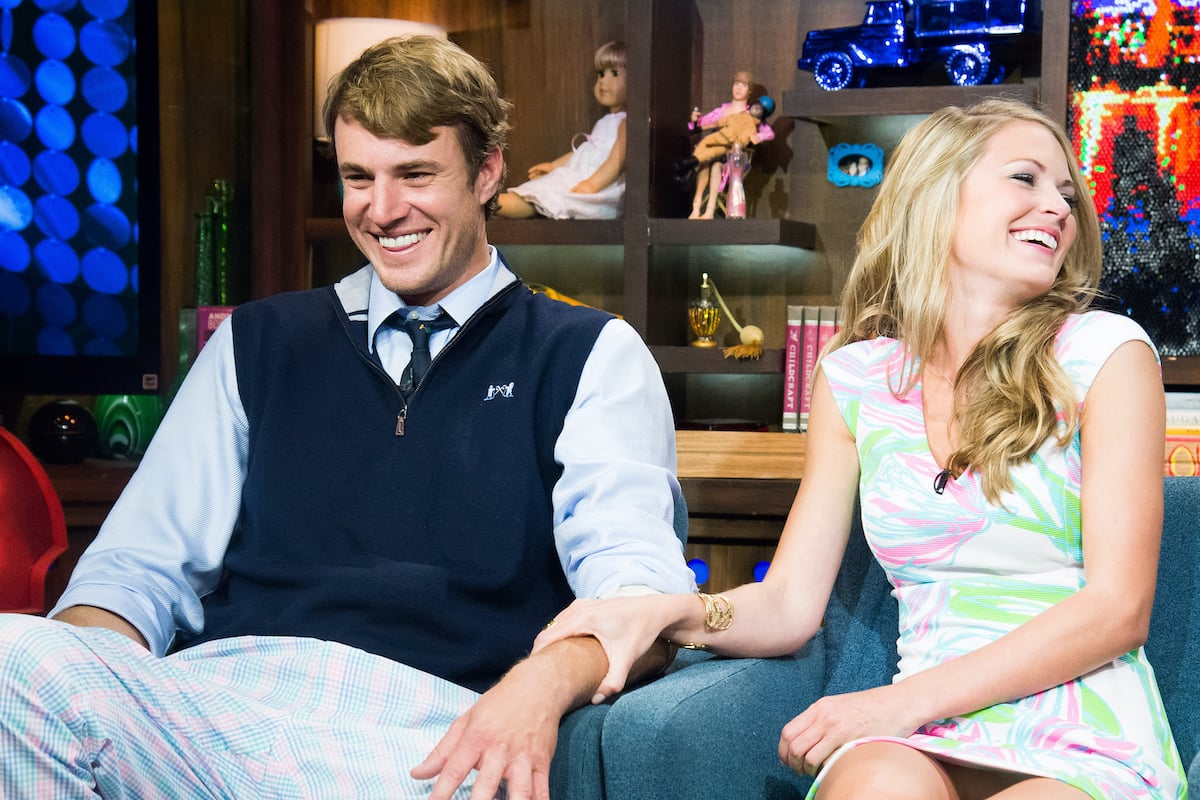 Shep Rose doesn't want to be the 'turd in the punchbowl'
Rose says while he has enjoyed his run on the show, he doesn't want to essentially overstay his welcome either. "We haven't gotten an offer to do the next season yet," Rose said on the Reality Life with Kate Casey podcast. "I'm pretty sure that it will probably happen and we'll see what I do. But I don't want to be the turd in the punchbowl."
"I wouldn't be the one to sink the ship," he laughed. "I'm not saying I have that power. I don't want it to end. But I wouldn't cry myself to sleep if it did. Let's put it that way."
RELATED: 'Southern Charm': Shep Rose Shares Season 8 Hasn't Been Greenlit yet and if He Will Return
"But a lot of people's livelihood have to do with the show," he continued. "Not only my cast members but people up higher. So I don't want to kill it but I get frustrated at times. And every season I … well Cameran. Every season Cameran threatened to quit. Every single season. And she actually did last year."
Shep Rose is still having fun filming the show
Despite being somewhat on the fence, Rose says he's still having fun with the show. "I want the fans to be happy, and I don't want to sink any ships or anything like that," he told ET.
"Not saying that I have the power to do that, but if people are really enjoying it, and I go to places like BravoCon, and you can tell people are really, really enjoying your brand of humor or whatever you bring to the table," he continued. "That's a big factor in my mind — and it's fun. It's fun to film the show. It's three and a half months, your life is crazy. You're going to parties and everything. It's fun. And then at the end, you feel like you accomplished something."
RELATED: 'Southern Charm': Shep Rose Misses the Early Days of the Show Amid the Madison LeCroy and Alex Rodriguez Drama
"But how long can this thing go on?" he added. "I have no idea. That's another thing. Do you want to go down til the wheels come off, and I don't know about that."